Maka Launches the Maka Shandy, a Game-Changing Collaboration With Borécha!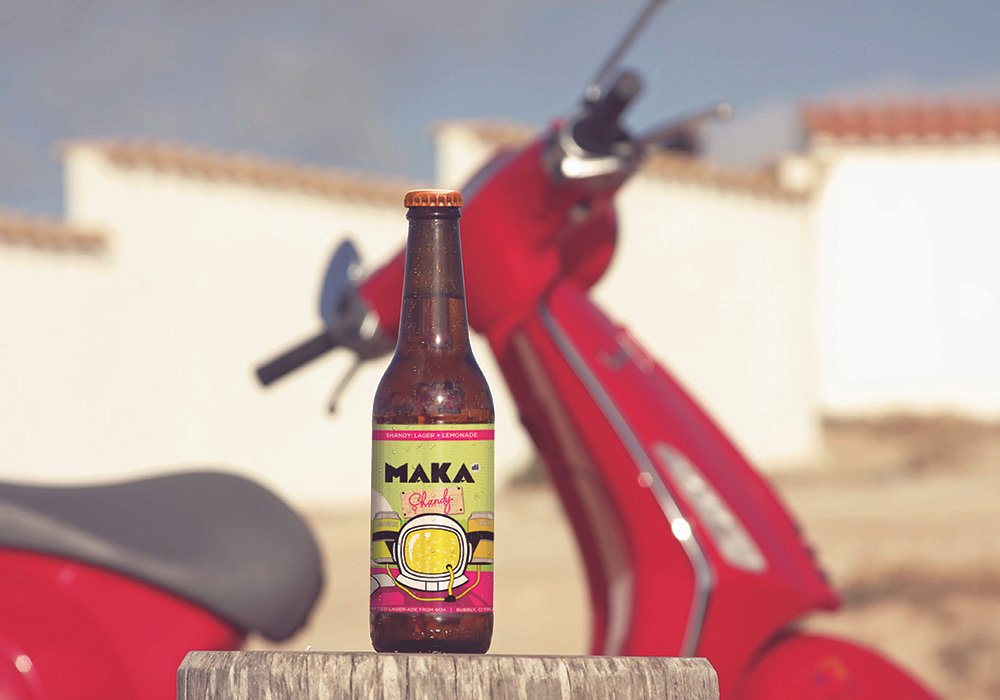 They say unexpected combinations spring surprises.
When pure unfiltered German lager matured via the advanced brewing techniques of the brewers of Maka meets citrusy lemonade made by Borécha, the result is sheer summery magic in the form of a crisp, citrusy 'lager-ade'.
They're calling it 'Shandy' – reminiscent of the classic mix that our fathers introduced many of us (especially the beer drinkers!) to, on hot summer afternoons when we 'came of age'.
And almost as always with many alco-beverages, there's a British throwback to this.
Shandy originated in Britain in the 1950s, as a mix of beer and ginger ale called 'Shandygaff', shortened to 'Shandy'. While other combinations were tried, it must be said that an equal mix of mainly lager beer with natural sparkling lemonade was found to make the perfect shandy. It is the breakfast drink of champions, the perfect summer brunch companion and the ideal sundowner mate. It's another name for easy drinking, and hence is an easy choice.
Beer-Mixed drinks: A Natural Extension
Beer-mixed drinks like Shandy is not an unusual product extension.
In Germany, where breweries adhere to the Reinheitsgebot a.k.a. the German Purity Law, it is not unusual at all for breweries to produce beer-mixed drinks. Interestingly, Bavaria, the birthplace of the 'German Purity Law' loves mixing its beer with soda and bottling it. This genre of drinks is called biermischgetränke, or beer-mixed drinks, such as radlers and diesels.
Aditya Ishan Varshnei, Co-founder and CEO of Latambarcem Brewers said: "Latambarcem Brewers plans to expand its product portfolio along these lines. All over the world, people are looking at easy drinking, low alcoholic solutions. Shandy fits right in this space, especially in a place like Goa where people enjoy long days on the beach, where they look for refreshing but mild alcoholic beverages. The lager and lemonade combo (lager-ade) which we are introducing as Shandy is an offering we believe will do well in Goa and elsewhere, as a low-alcohol functional beverage, when we enter other cities".
The Maka Shandy has an ABV of 2.5 to 3% and while it is only available in Goa for now, it is also expected to make its debut appearance in Bengaluru very shortly. Be sure to keep an eye out, folks!