History of American Presidents and Beer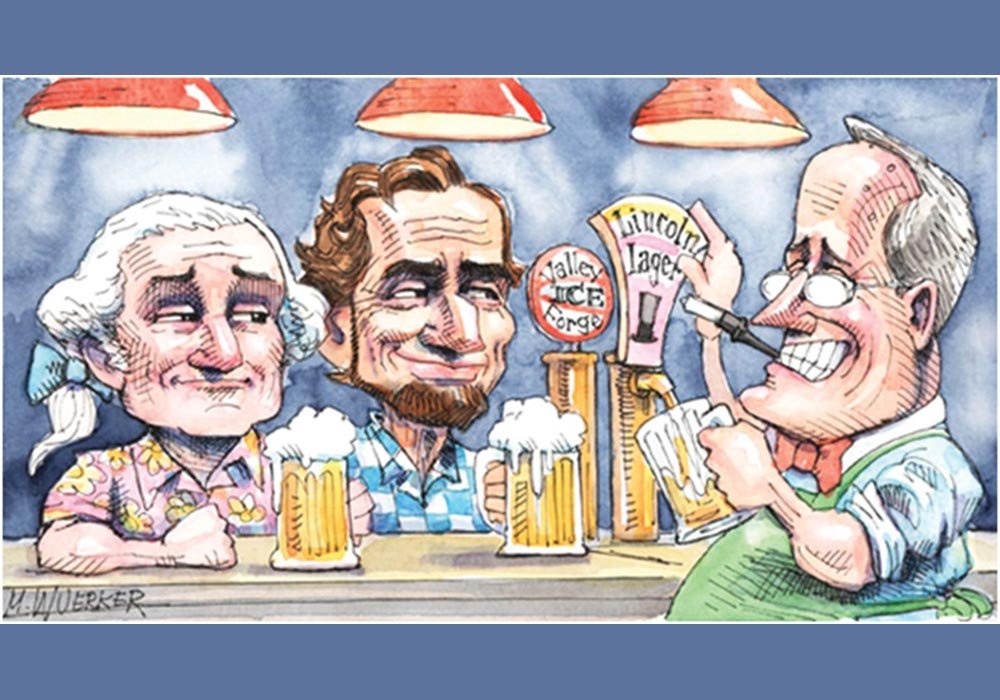 THE LONGSTANDING CONNECTION OF BEER AND THE WHITE HOUSE
"BEER IS PROOF GOD LOVES US, AND WANTS US TO BE HAPPY"
– Benjamin Franklin

Maybe that's why all American presidents have such a closely-knit connection with beer. Exceptionally, one American President and the First lady even banned alcohol from being served in the White House.
A lesser known fact about some Founding Fathers of America – George Washington, Thomas Jefferson and let's not forget John Adams – is that they were all brewers. Their day job being Presidency!
After serving his term as the President of America, GEORGE WASHINGTON retired to his house on Mount Vernon and started brewing beer for himself.
The most famous recipe for "small" beer is transcribed in the journal of George Washington, while he was serving in the Virginia Militia (1737), which today is on display at the New York Public Library.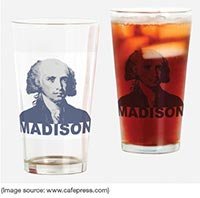 Thomas Jefferson, invested his resources into learning the art of brewing. Five years later, he owned a personal brewhouse.
Before becoming president, James Madison was better known as the "father of the US. Constitution". James Madison pitched the very first bill to tax alcoholic beverages. The new tax was levied on porter, rum, beer, ale and other sprits. The 4th President of the USA, was possibly the biggest advocate for home brewing. He wanted to appoint a Secretary of Beer to the Presidential Cabinet around 1809!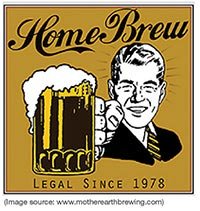 Franklin Delano Roosevelt, was probably the most liked President, at the time. FDR won the presidency in 1932, on the promise of legalizing beer industry. On December 5th1933, the 21st Amendment was signed and once again beer flowed free and legal on the streets of America.
In 2002, the Nobel Peace Prize was awarded to this former President – James Earl "Jimmy" Carter, the 39th President of the USA. Carter played a significant role in the evolution of craft beer in America. He was the first person to legalize homebrewing in America, for personal or family use.
You have got to love a country that pays tribute to their former President by creating a beer in his honor. Bill Clinton, the 42nd, President of the US of A got just that. The Exile Brewing company created an Amber Ale infused with hops for their President.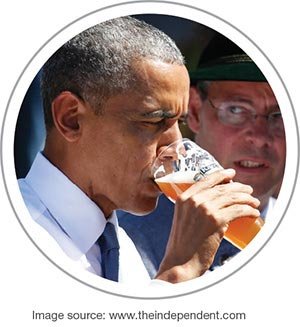 As we're rounding up our poll of American presidents and their love for beer, the last one probably won't came as a surprise. From 2008, this wondrous man has been a trend setter for just simply being a humble human being. Former President Barrack Obama, was the first to set up an in-house brewery in the White House!
The American Homebrewers Association bestowed upon him a "Lifetime Membership". Thanks to America's right to information act, the recipe for The White House Honey Brown Ale is available on almost every site and search engine.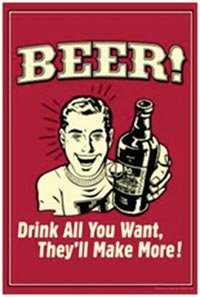 Throughout the history of the "New World" (America), beer has been so strongly imbibed in its roots and culture that even almost after 400 years (approximately) beer plays such a motivational role in the socio-economic aspects of the country.