Goa Brewing Co.'s All-New, Minimalistic Wheat Ale Is Just What You Should Be Drinking This Summer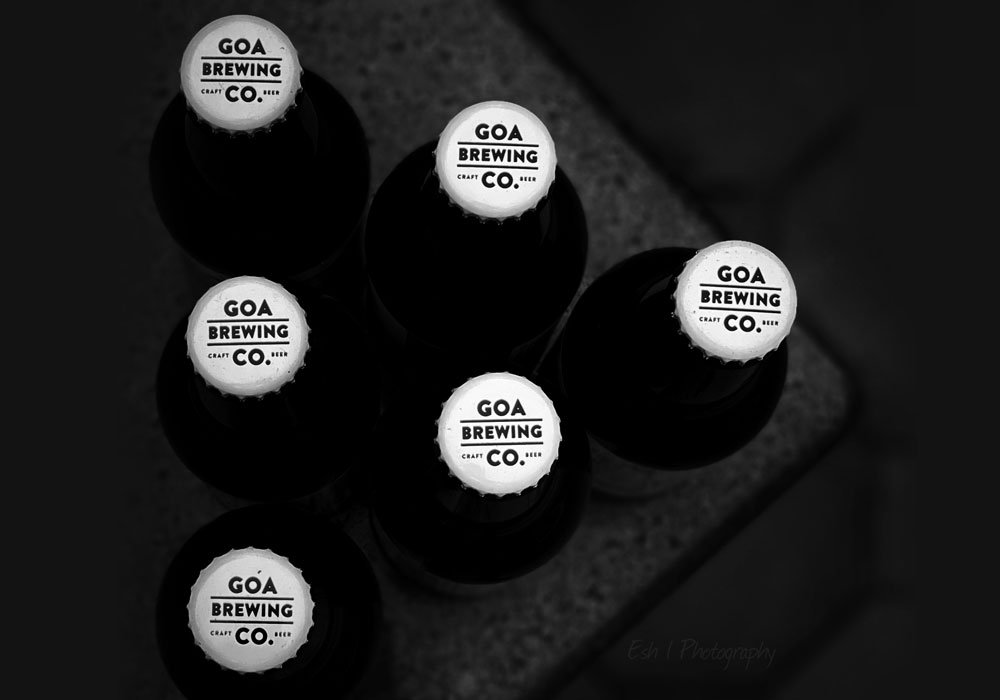 With the weather in India currently transitioning from Summer to Monsoon, the humidity levels have cranked up in many parts of India. Right on time, Goa Brewing Co., your favourite craft beer brand from none other than Goa, the land of sun, sand, seafood and susegad – has dropped a delicious wheat ale that hits just the spot.
Usually known for their bottle label art as much as for their non-conformist, flavourful beers – this particular one with its minimalistic illustration grabbed our attention right away.
Suraj Shenai, Co-founder at Goa Brewing Co. helps us decode this delightful, summery number.
Malted Wheat Meets Bold Citrus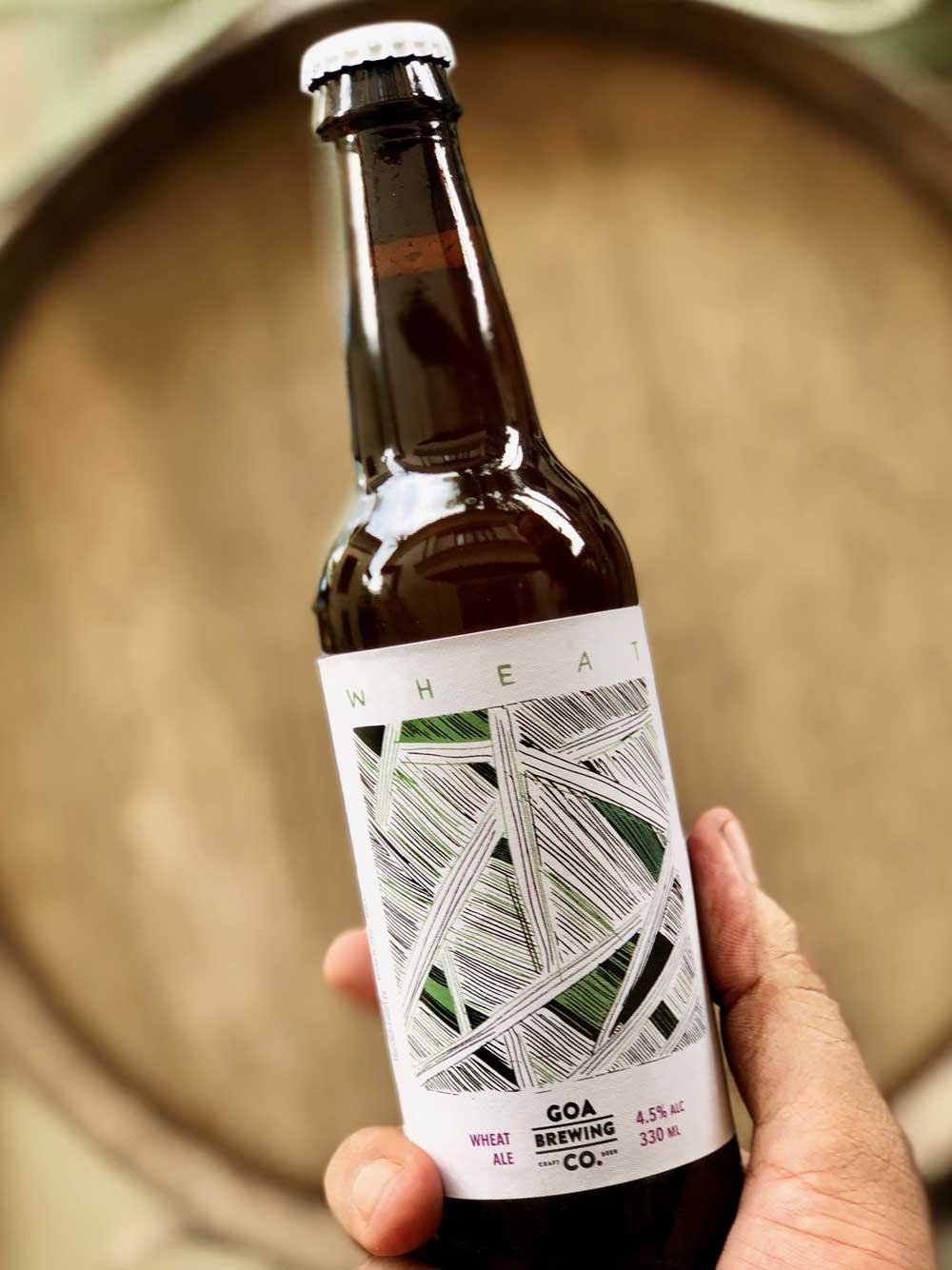 "When we began working with wheat ale, we were interested in creating a certain kind of citrus taste and aroma that would be ideal for easy afternoon drinking," explains Suraj. "From the typical bitter lemons of Kerala all the way to the Gondhoraaj from West Bengal – we have tried each and every lemon that we can work with.
And then one day, we came across a supplier who introduced us to Calamansi – a Philippine lime, that's almost like a cross between an orange and a lemon. We sourced and began experimenting with some fresh, frozen Calamansi and realised it paired really well with blood orange. It was then that we decided to just do a batch of crisp, very clean wheat ale where we just let the citrus shine through."
True to his description, the Goa Brewing Co. Wheat Ale exhibits bold citrus notes set against the crisp flavour of malted wheat – making this a great thirst-quencher.
Keeping it Simple
"The idea behind this beer is that it's a very clean summer ale," says Suraj. "We wanted to restrict ourselves to very few ingredients: wheat, citrus and yeast – and see what balance we could achieve. Our wheat ale, which has been in the pipeline for a year now, is just that: a simple summer ale – and that's what our label art also communicates.
Unlike in the case of Saint & Sinner, which was a wonderfully complex beer and called for artwork that brought out the dual personality of the beer: the wheat ale's label is very direct and straightforward. The minimal line-drawing style works really well to illustrate the view of a wheat field as seen from the sky and we are really happy with it."

Non-conformist Recipes
There's one distinct feature that sets Goa Brewing Co. apart from other brands: their desire to constantly evolve without being bound by anything.
"We don't believe in conventional brewing," says Suraj candidly. "With all due respect to classical recipes, there's only one beer really you can brew with them. And we at Goa Brewing Co. don't believe we can be happy brewing just one or two beers all our lives.
None of our beers have any permanence to them; they're not supposed to be an everlasting product. Our idea is to constantly keep introducing new styles and we fade out the ones we introduced before. So rather than being restricted by rules, we prefer being bound by the idea that we want to try new things. We are very selfish in that sense – because we do not look at market demand, or segments or any of those statistics. We work with the seasons and we start from scratch with a blank canvas each time. And the fact that our beers do great and are always received warmly by craft beer lovers proves that we are not the only ones who think this way."
Pairing Notes
Like most ales, the Goa Brewing Co. Wheat Ale is a fantastic beer to have on an afternoon. Suraj recommends cracking one open during a barbecue or pairing it with grilled, light meats and salads –  anything that's not too deep-fried, spicy or oily.
Availability
Goa Brewing Co.'s Wheat Ale is available in Bangalore in all the major retail liquor stores, namely Drops, Dewars, Tonique and La Cave.
Tried this beer yet? Let us know your thoughts in the comments below!
Header Image Courtesy: Eshwar Vemala