Celebrate This Festive Season With Gateway Brewing Co's Black Jack IPA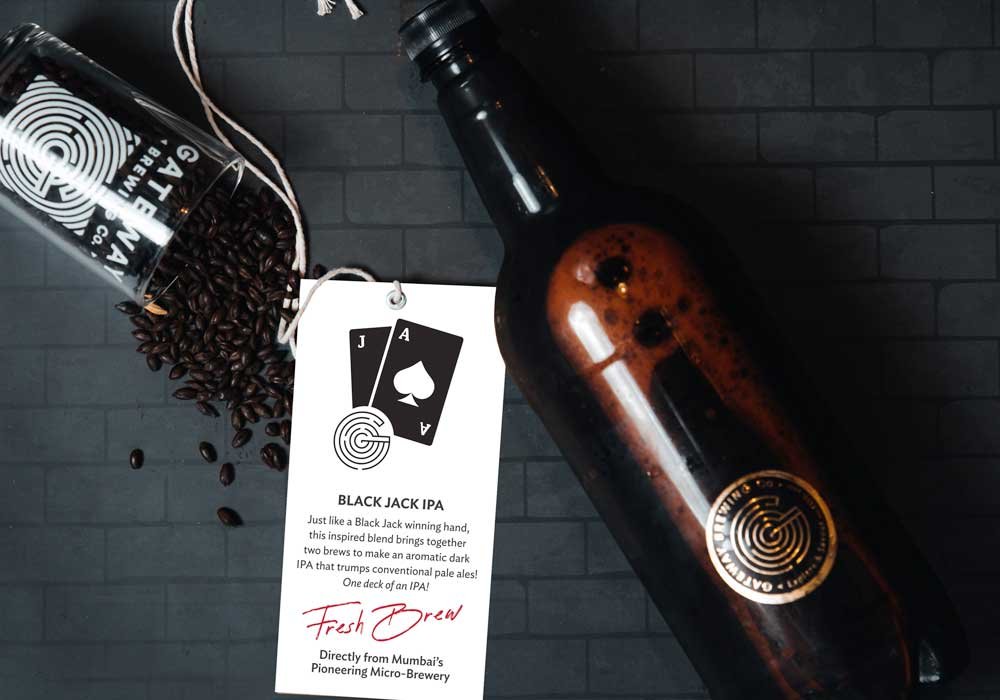 This festive season, celebrate with a Black & Jack IPA from Gateway Brewing Co.
They are set to launch their delicious IPA, the Black & Jack IPA in two soul-satisfying variants. Just like the BlackJack winning hand, this inspired blend brings together two brews to make an aromatic dark IPA that trumps conventional pale ales!
Consume opened bottles within 2 days for the best experience. One deck of IPA Unopened glass bottles can be stocked for 3 days and  PET  bottles for  7 days. Be aware that yeast sediments are natural in Gateway's beers. The brew also goes beautifully with traditional food pairings.
What's more is that apart from the 1-litre bottles of this brew that can be ordered online, and home-delivered via their Instagram. Gateway's 'Party Kegs' hold 5 litres and are filled with fresh brews on demand. All one needs is to chill them & get pouring. The party kegs provide around 15 glasses of beer and are priced between INR 2825 – 2950 depending on the choice of beer. Keeping to their theme, it is all about exploring and savouring this season.
Always keep the beer refrigerated. These Party Kegs are a fantastic choice for a casual or even an extravagant festive get-together.