First Ever Craft Brewery In Pondicherry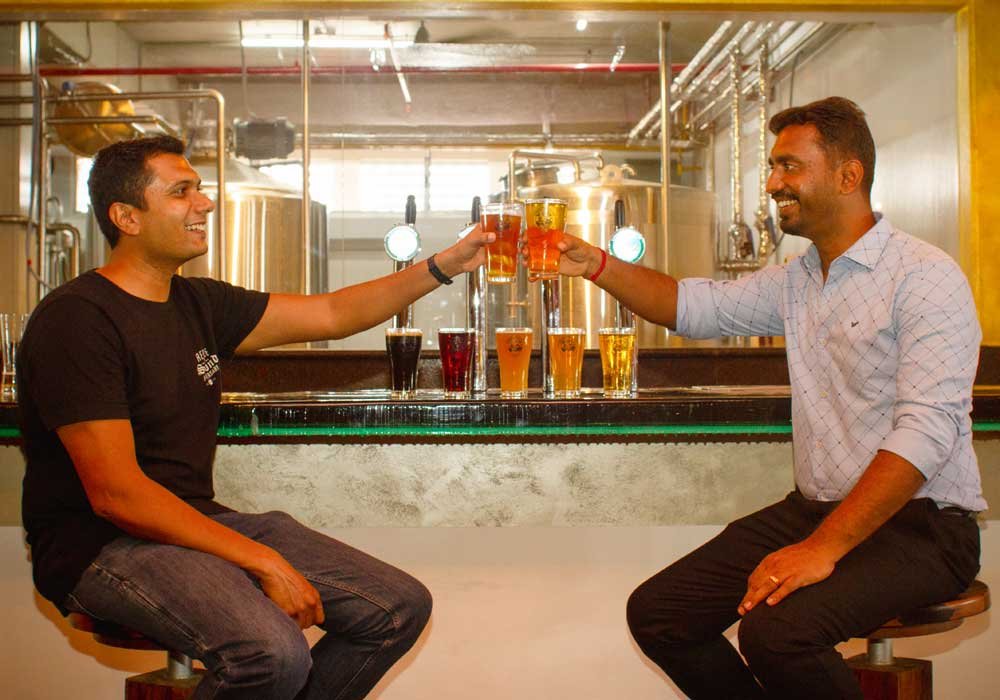 Traditionally, Pondicherry has been a sunny, sandy place with a laid back culture that suits its fun-loving spirit of beer. In addition to fine breads, cheeses, and chocolate, European influence added another level of flavour. In addition, the new Catamaran Brewing Company, which was unveiled on Saturday, 25th September '21, is a welcome addition to Pondicherry's beer scene. First Craft Brewery In Pondicherry. It is now possible to enjoy a wide selection of unique craft beers in the eclectic city's chill space.  
"Vanakkam Pondy" reads the introductory flyer. This reflects the founders' dream to open a craft brewery in a Tamil-speaking state. The Catamaran Brewing Company, the first Brewery In Pondicherry was launched to present locals and tourists with the taste of locally crafted international beers… Beers that stand out in flavour from mass-produced ones and are paired with the finest gourmet foods!
The story behind
First Brewery In Pondicherry, the Catamaran Brewing Company, was launched 25th September, 21. Its founding fathers, Ranga (Rangaraju) and Prasad (Durga Prasad), made the decision to begin from this point after a long and determined journey. Prasad was working for a Fortune 100 tech company when he decided to take up home-brewing as an interest. As a result of his experience at Blackstar Brewing in Austin in 2016, he was immediately hooked. Prasad decided to quit his job, return to India, and become a brewer. "Due to its proximity to Chennai, I immediately thought of Pondicherry as the perfect beach destination," he says.
Meanwhile, Ranga built on his passion for food by opening a restaurant called Sicilys at the Beach Promenade in his hometown of Pondicherry.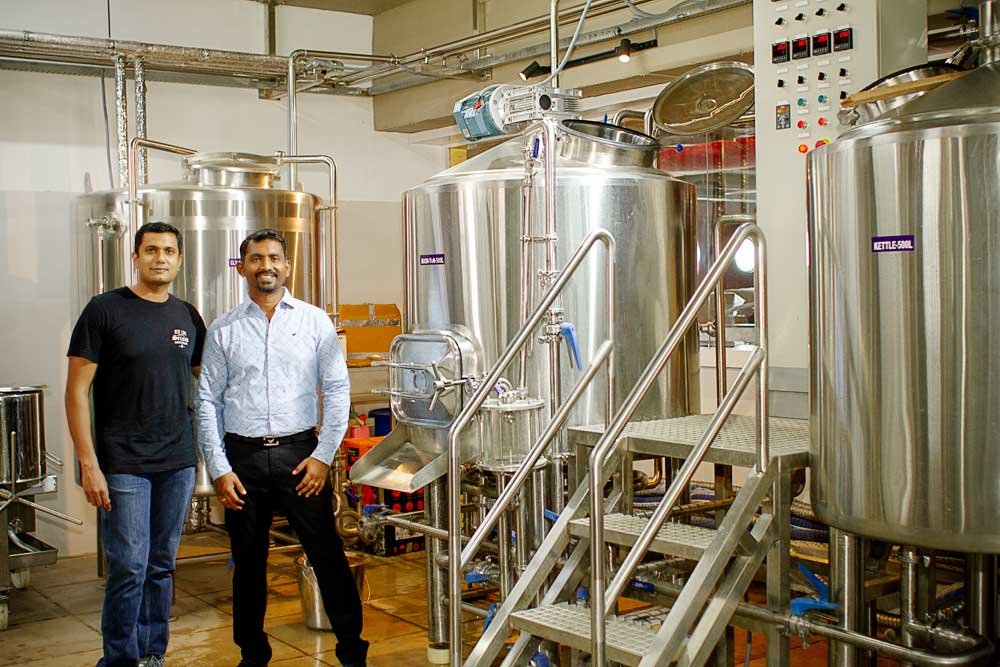 Prasad and Ranga reconnected in 2016 and the Catamaran Brewing Company was born as a result. However, the journey was not easy. Prasad returned to Chennai from the U.S. in 2017 and started knocking on government doors asking for a license to start a craft brewery. Pondicherry finally had its maiden microbrewery policy after several years, then came the designing, sourcing, and the actual establishing of the microbrewery, which were also hampered by the pandemic.
Beer and Food
Catamaran's Head Brewer, Suryakant Singh, adheres steadfastly to CBC's 'craft with commitment' credo to provide guests with the best craft beer experience possible. CBC uses imported malt and hops to give the ales their structure, while using fresh ingredients from the local market, such as oranges and coriander, to create a truly local taste.
Shatbhi Basu, who runs STIR: Academy of Bartending, guides CBC with a range of mocktails, smoothies, and pouring liquors that will be available.
Some of the Beers on tap are:
Indian Summer (Belgian Witbier)
The perfect summer beer with its large collar of white foam, CBC's Indian Summer is a refreshing citrus flavoured clean beer with hints of coriander and chamomile.
Pondy Pils (Helles Lager)
Helles is a beer for beer lovers. Great for a stuffy day, CBC's Pondy Pils is an earthy, balanced, light-bodied, subtly sweet pilsner.

Yuri G's Drink (Porter)
CBC's Yuri G pays tribute to a London brewer, who created a fresh brewed ale that quickly became known as the 'Working man's pint of choice' in 1722. Wood smoked malt adds the smoky depth to this dark beer that echoes the original flavours of caramel, molasses and coffee.
Chingari Cider (Dry Apple Cider)
A true cider, CBC's Chingari Cider is made with apple juice and is gluten free. Surprisingly heady for a cider (ABV 4.5), this drink comes with a sweet and tart flavour akin to a bite into an apple.
Vox Populi
A dark lager that's a Rauch and Brown Ale hybrid.
Hopsunami
An Indian pale ale.
Chef Koushik Shankar, better known in his TV Food Judge avatar as the 'Mad chef', is behind the finger licking culinary dishes that provide a fitting accompaniment to CBC's craft beers. The modern South Indian, Pan-Asian and Continental cuisine at CBC is a fusion fare created by the 'mad chef' in his own special style. Fare includes Vazhakai Nachos with Mango Salsa, Beer Rasam Panipuri, Podi Fried Idli 2.0, Masala Ratatouille Onigiri, Theepori Wings, Kallumari, Kadugu Eraa, Dimsums, Baos, Spinach Lasagne, Burgers, and Michelin Star Dessert Concepts.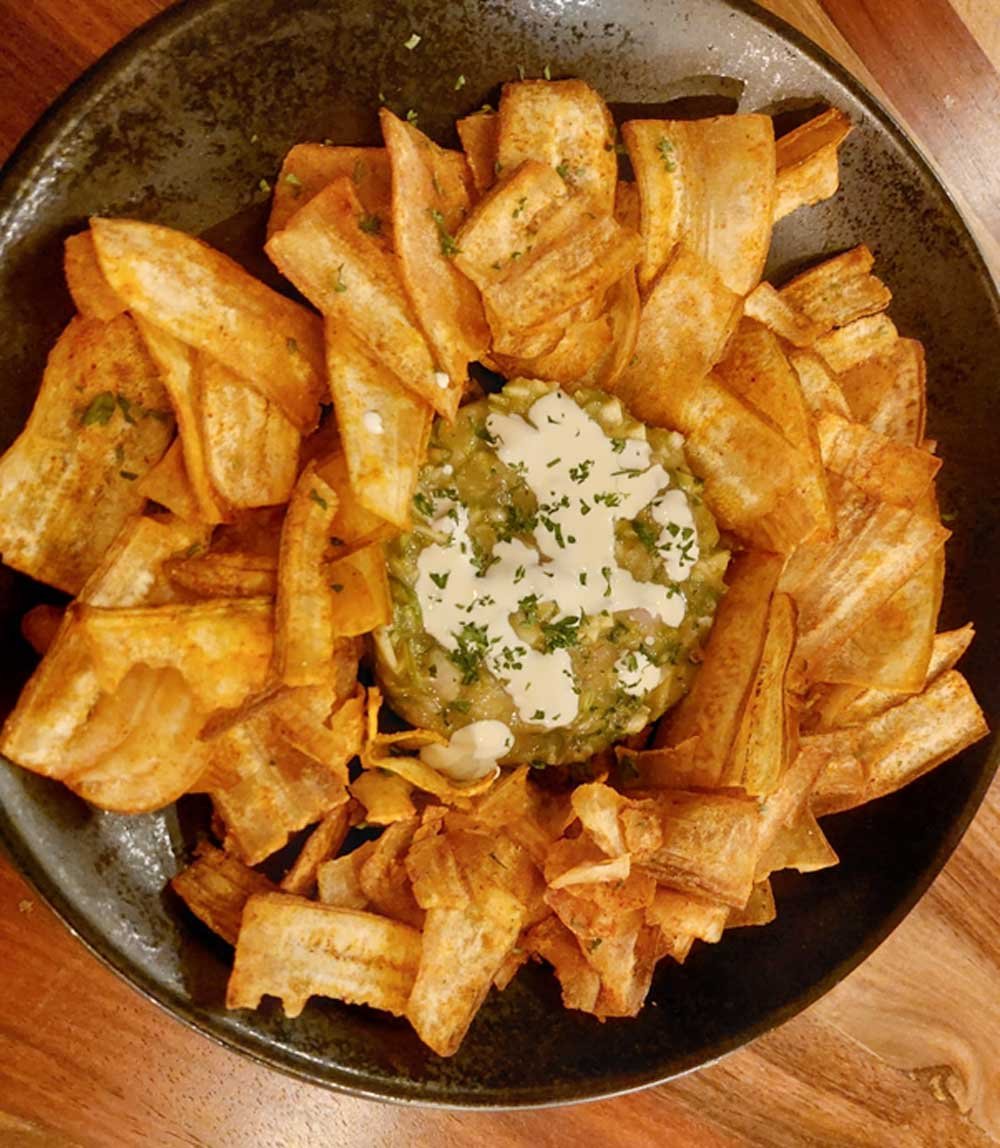 Is Puducherry about to witness a craft beer revolution thanks to Catamaran Brewing Company? Possibly. For now, though, it is the only place where all ages can enjoy a meal while those above the legal drinking age can enjoy craft beer from a range of local breweries.
We wish all well to the Catamaran Brewing Company, the First Brewery In Pondicherry