What Are India's Top Brewers Doing Right Now?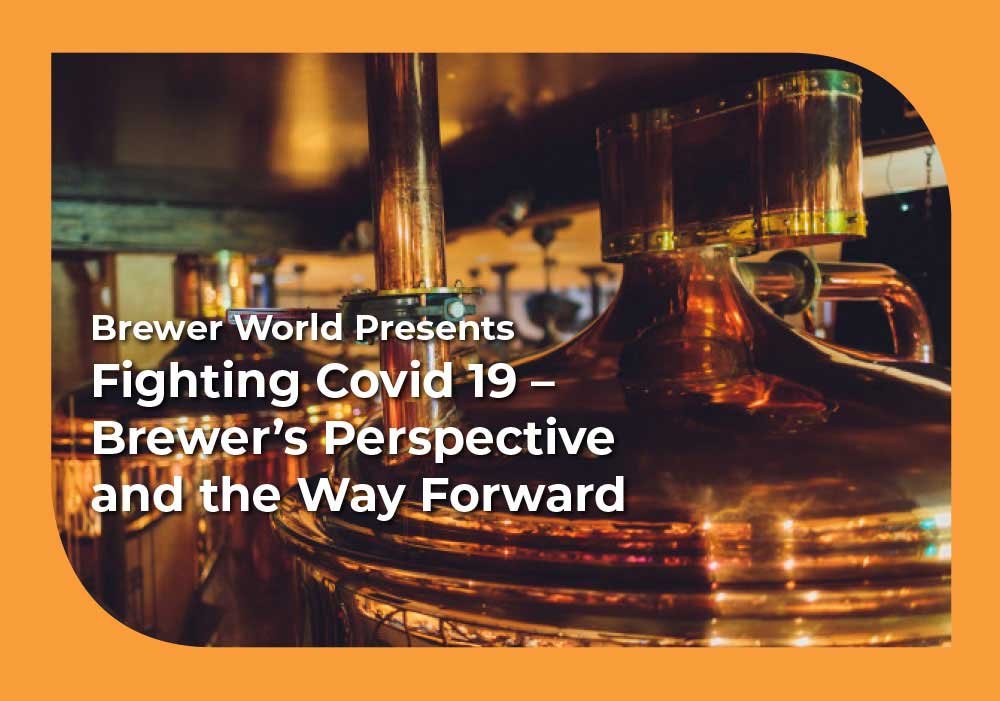 Brewer World conducted its second webinar series on Saturday, 25th April, to discuss how bad the COVID-19 lockdown impact has been on Indian beer business. Unlike our last webinar series that featured beer business owners, this series invited brewers from all over India to give us their point of view on this subject.
Hosted by Co-founder and Managing Director Anitha Raghunath, the webinar was moderated by Ishan Grover, brewer and founder at Kadak Brewing Co. The one-hour session also featured 7 renowned names from the industry who were invited as panelists. These were:
Shailendra Bist, Co-founder & Head Brewer, Independence Brewing Co.
Thomas Hartman, VP-Innovation Brewing, Bira91
Amar Shrivastava, Co-founder, Siqera Ciders
Dr. Ashtavinayak Paradh, Co-founder and Chief Brewer, Goa Brewing Co.
Karthik Singh, Founder, DIY Brew
Gautham Gandhi, Director of Brewing ops, Singularity Beverages
Amit Mishra, Co-founder, Kadak Brewing Co.
The discussion launched and guided by carefully handpicked questions aimed at each panelist. With 587 registrations and over 200 attendees, the second series covered some interesting points worth noting. Here's a quick look at what's plaguing the minds of our Indian brewers.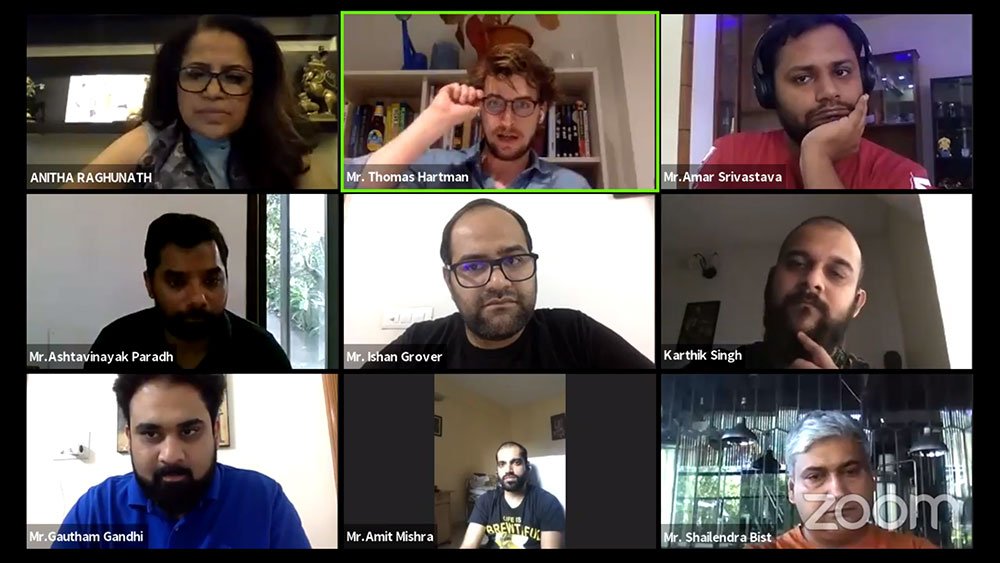 What are some of the biggest challenges they are currently facing?
 Beer in breweries facing a risk of going stale
"I'm currently not too concerned from a quality perspective about any beer that's already packaged. All of our beers are usually packaged for 6 months to a year shelf life. We brew and package our beers with the expectation that they won't be put in cold storage. So if the beers are sitting in a warehouse or in the market somewhere; even if they're not in cold storage (although that would be ideal), they won't really degrade any faster. Having said that, the longer they sit, the faster they stale, so the sooner we can get those beers into the market and sell them, the better.
All of our tanks in all of our breweries are full and you can start running into problems with beer that's sitting under pressure in the cold with yeast in it. That's one of our major concerns, especially because we are unable to send people into our breweries with any relative frequency so keeping up on our quality checks and really understanding what the condition of the beer is in the brewery is something that we are not able to manage day-to-day. So my major concern is about the beer in the brewery, not so much the beer in the market." –  Thomas Hartman, VP, Innovations and Brewing, Bira91
Extra cost being incurred to keep beer fresh
"There is a big cost to keeping beers cold. And that cost is adding up every day and every month without any revenues. So small businesses need to make that decision also. Let's say our beer is perfect after 4 months, but the cost of keeping it perfect, keeping it cold – all the electricity and the utilities, is it even worth it? Because then the beer might not even be viable to sell. So yes, while we do have a few more months where the beer can be salvaged and will be fit to drink, but there is also a cost that is being added up to every litre over time." – Shailendra Bist, Independence Brewing Co.
How are they staying occupied during the lockdown?
Researching on ways to revive beer post-lockdown
"Luckily, we haven't dry-hopped any of our double IPAs yet, and once this lockdown is lifted, I'm hoping we can dry hop them and at least come close to at least some characteristics in terms of the aroma and flavour. But definitely the bitterness will go down. Some of the oxidation will definitely set in eventually. Your head retention also suffers as the days go by. Maybe we can salvage the beer, but it will definitely not taste the same." – Amit Mishra, Kadak Brewing Co. 
"Basically beer styles can be categorised into beer styles that age well and beer styles that don't age well, Unfortunately, in India, almost 40-50 percent of the beers made in microbreweries are Witbiers and Hefeweizens. That's a concern over here because these beers with extended maturation will go clear. At the same time the signature phenolic aroma of these beers will fade off. Additionally, the citrus-coriander aromas so common in Belgian witbiers will fade with time. So I don't think we really need to throw the beer away at the moment, but maybe after some time we can infuse these beers again with herbs and spices and experiment once before draining the beer." – Dr. Ashtavinayak Paradh, Goa Brewing Co.
Figuring out brewery/restaurant operations post-lockdown
"We are trying to figure out what to do if and when we open. Because it will not be about us opening, it will be about people wanting to come to us. All the SOPs, right from the vendors coming in – how do we make sure that they don't spread the virus, all the raw material coming in – how do we treat them, how do you ensure your employees don't bring in the infection. Distancing between tables, doing away with physical menus to make our customers more comfortable: these are just some ways we are keeping ourselves occupied right now as we try to deal with these uncertain times." – Shailendra Bist, Independence Brewing Co.
What is their opinion on crowlers/growlers?
"I think growlers is the next step we can take because training people to fill them is very important. And if the staff at a brewpub is undertrained to fill in a growler and leave a lot of headspace, then packaging also becomes an issue while sealing, etc. It is also very important to explain to customers how to handle growlers. We don't want them to leave it in their car for a bunch of days and then complain later about how awful the beer is tasting or how the bottle exploded lying in the car. Growlers will need more infrastructure and will take time." – Gautham Gandhi, Singularity Beverages
"Talking about public education, I think all this will happen on the go. Once we make all this available for our customers to experience and take away, the dos and don'ts are just some things that just come hand in hand and that's not something we need to worry too much about. What we do need to worry about though is actually trying to work with the authorities and getting all these things that we're talking about to action." – Karthik Singh, DIY Brew
What support are they expecting from the Government?
"Breweries have paid advance excise duty. We pay GST, VAT, – name the tax, we pay it. We employ those who have not been fortunate enough to receive a strong education and we also absorb people from IIM. This field generates revenue and employment both. And now this industry is suffering. 15-20 percent revenue comes to the State Governments thanks to this industry. So indeed, the state governments need to spearhead new policy changes and they need to act now, before the FSSAI comes in a month later and declares that our beers have a shelf-life of one month
This is about the cash flow, not the money. You need cash flow to operate the breweries. Quality can be maintained when there are customers. Customers will only come if there is a brewery that's making good beers.
Banks should allow for overdrafting system to restaurants to survive, to pay salaries and overheads." – Amar Srivastava, Co-founder, Siqera Ciders
Recommended reads for aspiring brewers
For beginners
Joy of Homebrewing, Charlie Papazian
How to Brew, John Palmer
For someone who has a good knowledge of beer and brewing:
Designing Great Beers, Ray Daniels
For technical brewers:
Technology Brewing and Malting
For those looking to start a brewery:
Brewing Up A Business, Sam Calagione
For those interested in business strategy:
Instructions For His Generals, Frederick the Great
For people trying to get their heads around recipe formulation:
TastyBrew.com
For those interested in branding:
The Purple Cow
For those interested in learning about beer and food pairing:
The Brewmaster's Table, Garett Oliver
For those who want to understand raw materials:
Radical Brewing, Randy Mosher
For those interested in the basics:
Malt, Hops, Yeast by John Palmer
Sacred and Herbal Healing Beers
For those interested in brewing different styles at the grass-root level:
Brew your own – style profile
Watch the full video here