Samuel Adams' Extremely Limited Beer Is Illegal in 15 US States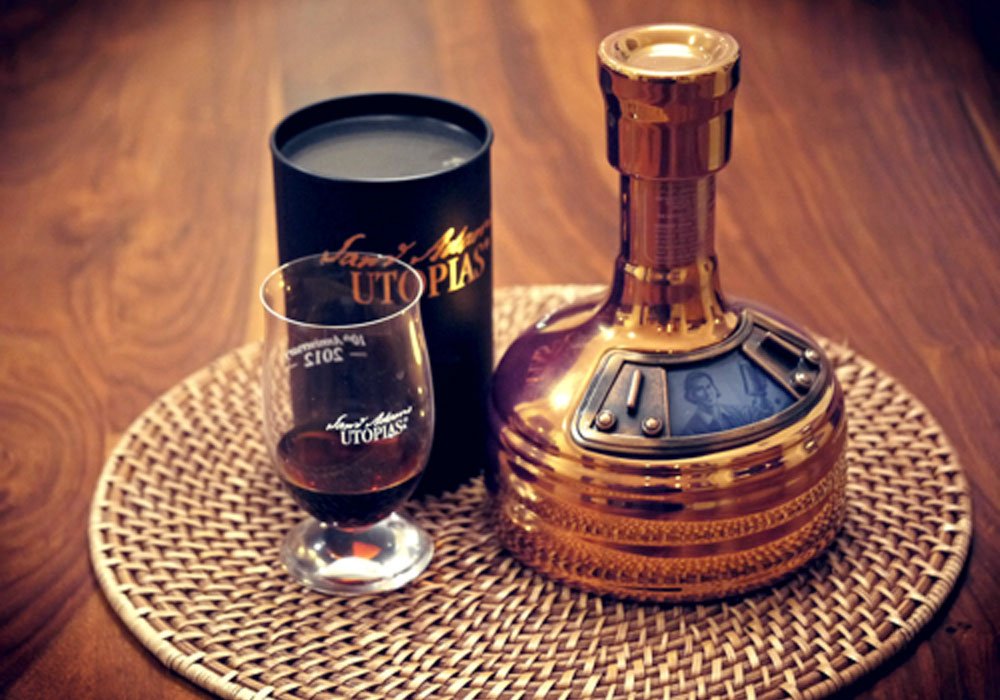 Samuel Adams, a Boston-based brewery, releases a new version of its Utopias limited-edition beer every two years. This high-gravity beer may be too expensive for many people to drink, but the alcohol content is the main reason it won't be on shelves in 15 different States.
Those 15 States
A news broadcast reported that this year's Utopias has an ABV of 28 percent, which makes the product illegal in Alabama, Arkansas, Georgia, Idaho, Missouri, Mississippi, Montana, North Carolina, New Hampshire, Oklahoma, Oregon, South Carolina, Utah, Vermont, and West Virginia. Every state sets a limit on the amount of alcohol allowed in beer, and Utopias exceed those limits with ease.
The supply of Utopias for this year is "extremely limited", according to Samuel Adams. In all, CNN estimates that only 13,000 bottles were produced, and each oversized 25.4-ounce bottle has a suggested retail price of $240.
"We pioneered the barrel-aging and blending process of Utopias almost thirty years ago and continue that time-honoured tradition today," Jim Koch, the founder and brewer of Samuel Adams, said in a statement. "Since the introduction of Utopias in 2002, brewers have explored uncharted territory with each brew, experimenting with different kinds of aging barrels, new flavours, and different blending techniques. The result is always special, spirited, and worth waiting for," he added.
With the latest Utopias, the brewery combined batches of what it calls its "extreme beers," including some that were aged nearly 30 years in bourbon barrels. A total of 86 barrels were used to age this blend, including those previously used for red Carcavelos, red Madeira, red Ruby Port, red Sherry Oloroso, and sweet Sauternes. The brew was also finished with a lot of black cherries, which added sweetness and tartness to the brew. According to the product's description, "the final product has a rich taste of black cherry and dark fruits with hints of maple and vanilla."
All For Charity
Moreover, Samuel Adams has announced that it will be the official beer of Inspiration4, the first private, all-civilian space flight to orbit the earth. Inspiration4's 38-year-old commander Jared Isaacman wants to raise $200 million for the St. Jude Children's Research Hospital and Samuel Adams has said that it will donate at least $100,000 to the charity.
A bottle of this year's Utopias, signed by Jim Koch and the entire Inspiration4 crew, will be auctioned on Charitybuzz to raise money for the cause. The winning bidder will also receive round-trip airfare for themselves and a guest to Boston, a tour of Samuel Adams Boston Brewery, and a two-night stay in Boston. The Utopias for this year will be available from October 11.