Extending the Olive Branch – The Hoppery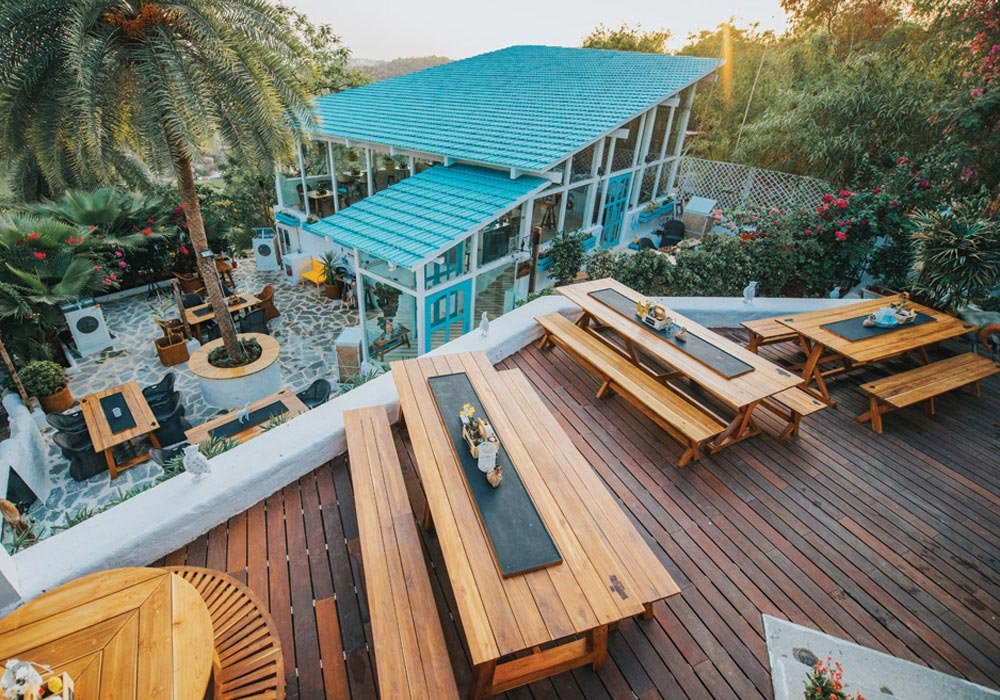 AD Singh
Founder, The Olive Group
With ambitions set high, AD Singh of the Olive Group, was established to create a fine-dining gastronomical adventure which always leaves you wanting more. In 2000, Olive Bar and Kitchen opened a rustic hideaway in Bombay where food, drink, laughter and conversation gently merged in a Mediterranean melting pot of warm sunshine and good company, then voted one of Bombay's top five and India's top twenty restaurants by Outlook magazine. By 2008, Olive Bar & Kitchen welcomed customers with setup's in Delhi & Bangalore, they also opened their second eatery in Mumbai, at the leafy expanse of the Amateur Riders Club at the Mahalaxmi Racecourse. 2012 witnessed two eateries under the umbrella of a new company. Monkey Bar, the Olive Group's first gastropub set in the heart of Bengaluru quickly became the hangout of choice for the city's younger set. Since the company's inception 17 years ago, currently has 30 restaurants across six-seven cities and 10 several brands in different categories. Each restaurant of Olive Group entails an investment of nearly 2-3 Crores.
The Olive Group, added their latest feather to their brand, jumping into the emerging Indian craft beer market with the launch of The Hoppery. Located at Olive Durgam in Jubliee Hills, with professional brewer Aditya Challa at the helm of their production, The Hoppery invites every beer aficionado to soak up some sun with their crafted brews.

The Hoppery, is Olive's first venture into the Microbrewery market – could you tell us why you decided to open a brewery in Hyderabad?
India's microbrewery sector has seen a massive growth in the last few years and continues to induct beer lovers. As a company we've always wanted to open a microbrewery for years. We chose
Hyderabad because it is an emerging market, not just for F&B but for microbreweries as well. The current government here is very efficient & pro this industry and has made policies conducive to explore opportunities. Being a true blood, Hyderabadi I thought why not bring our first microbrewery to my hometown state of Telangana.
Could you give us a brief background of the owners? and how they got interested in beer?
AD Singh is a known name in the fields of leisure and restaurants. Over the last twenty years, he has been at the forefront of the hospitality industry of the country. His existing restaurants and new ventures are well recognized and have received much critical acclaim, bolstering the credibility and goodwill of the Olive umbrella. He is credited with the introduction of international cuisines and restaurant concepts hitherto unseen in India. Born in Delhi in 1960, AD moved to Bombay for academic pursuits.
He attended school at Cathedral and John Connon, followed by Jai Hind and St Xavier's College. A scholarship to study Electrical Engineering at Lafayette College, took him to the United States. AD made his restaurant business debut in 1990 with Just Desserts, a jazz café that served only coffee and desserts. Filling a huge void in the casual dining space, the restaurant was a success and was described by India Today as the 'phenomenon of the nineties'. In 1993, AD worked with Jazz musicians and used Jazz as a property to market and develop the Guest Line Hotel and the Ripon Club. This period also saw a series of seaside jazz events that are remembered even today. 1995 saw AD conceptualize and create the very successful Jazz by the Bay for the Narang Group. In 1996 he opened Copa Cabaana the hugely popular Latin American bar in Bombay that is also credited with introducing Tapas to Bombay. Over the years, under the leadership of AD, Olive has grown into much more than a restaurant, becoming a way of life, a melting pot where life imitates art, and often, the other way around.
Having opened its doors several times to art, fashion and literary fraternity in the past, AD's vision for the Olive brand is committed to creating and hosting events that serve as platforms to showcase different forms – always celebrated amid fun, laughter, cocktails and conversation. This has contributed to Olive becoming one of the most popular and best-loved restaurant brands in the country, winning numerous awards and accolades across Mumbai, Delhi and Bangalore. Over the years, AD Singh has sought to constantly steer the Olive brand further in his quest for bringing forth a warm, cosy dining experience of high standards for its patrons. Since 1990 he has encouraged the growth of the 'stand-alone' restaurant business in India, giving it direction, confidence, leadership and definition.
At The Olive Group, we are firm believers (and advocates) of the relief that a chilled pint brings during hot summer days. And even more firm believers in the magic of freshly brewed craft beer with flavours so distinct, which bottled beer can only hope to match.

What is the current beer portfolio looking like? Do you also serve imported craft beers? Talk to us about your master behind the brews?
At The Hoppery, we want our brews to do the talking. Our goal is to ensure that every one of our customers finds a beer that they love; to this end, we offer the broadest possible range of beers. Our Master Brewer Aditya Challa has professional brewing education, as well as 10 years of experience working with craft breweries in Europe and Asia. Our regular brews include a California style Lager, an IPA, a Wit Beer with Asian peppercorn, a cider with a hint of cinnamon, a robust Porter, and a summer special Wheat with Alphonso mangoes. We currently have no plans to serve imported craft beer at the Hoppery.
What is one to expect when the visit The Hoppery?
Needless to say we have the best view & ambience in town, we've kept the beer as the focus in the brewery. We have created a space where guests can indulge in some of the best brews in the country, in a beautiful and a relaxed setting. The beers are of course what you need to visit the Hoppery for along with some amazing craft beer cocktails that we've created!
How do you view the setting up of numerous microbreweries in Hyderabad?
Hyderabad is a relatively new craft beer market, but growth has been good and steady. We expect another 6-8 microbreweries to start in the next couple of years – many parts of the twin cities are still awaiting a neighbourhood brewpub.
What were the main challenges and encounters faced during the setting up of The Hoppery?
The customer in Hyderabad are still used to drinking bottled lager. It's taken them time to understand the complexity of flavours in a craft beer. Our light beers are still the most popular as they are basic flavours. The brewery business is also very new to the state of Telangana & as such the government is still finding ground to set the proper policies. Rising taxes & duties are always and issue. "The Hoppery is all about craft beers.
We live it, We breathe it and yes we personally taste every batch and concoction. It's how only the best damn beers make it on to the menu. Go on, try them all! Grab your beer and you seat with a view of the lake". Ending the interview with their plans for expansion in the south, more specifically Bangalore, they reply "Our lips are tightly sealed!!". So keep a look out, for you never know when you'll find the next Hoppery around the corner from you!