Celebrate This Thanksgiving At Drifters Breweries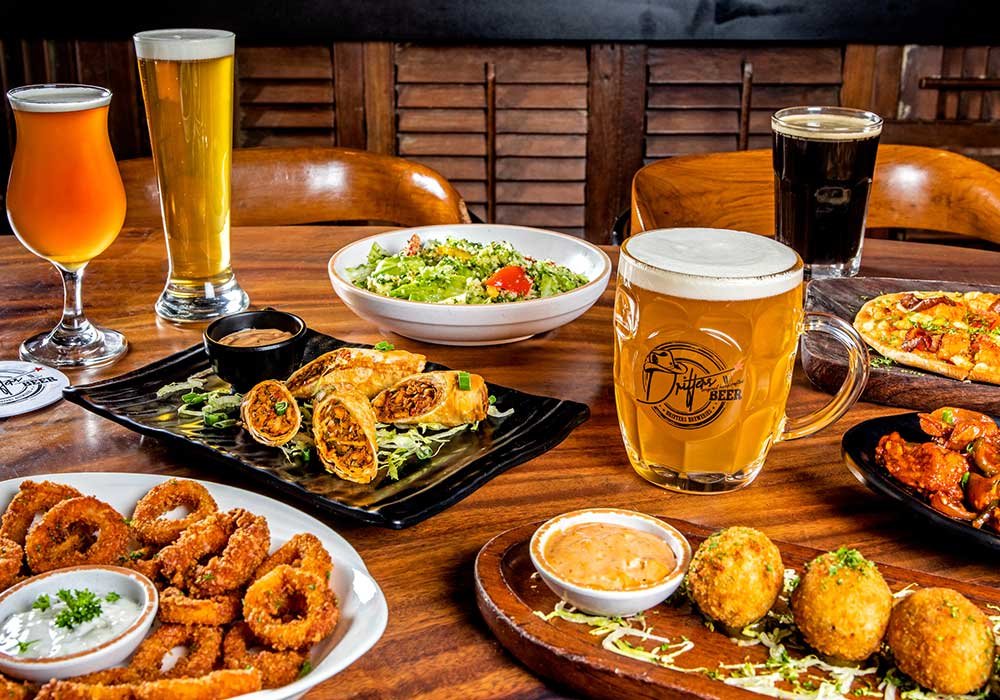 It's a lot easier to start the day when you know it ends with beer. The best way to celebrate this year's Thanksgiving is at the weekend-long brunch at the Drifters Breweries. While the vibe is casual, the food and brews served here mean serious business!
We cannot wait for you to try Drifters' craft beers that are brewed to perfection. Each beer uses an ingredient that brings out a side of beer never experienced before. Along with classic brews like Belgian Wit, German Lager, Cream Stout, Drifters Breweries also offer delicious concoctions. The golden beverage such as Vienna Lager, has a slight biscuity or a nutty aspect with gentle creaminess to it.
American IPA, which is made of bursts of caramel and tropical fruit with aroma of pineapple, grapefruit and lychee with slightly bitter finish and one of their best sellers – Kokum Cider, A refreshing and easy to drink cider gives you a sweet fizzy punch. Gentle cumin aroma, subtle the taste with the hint of spices.
So, parade in with your crew to honour the delicious amber nectar, and commence your thanksgiving by raising a glass of your favourite ale or lager. With their vast collection of brews, refresh your body and soul by cracking open a few cold ones.
Drifters Breweries Thanksgiving Drunch menu includes roast chicken breast, mashed potatoes, veggies along with unlimited Beer at INR 899/- (Saturday & Sunday)