Bringing Craft Beer To Local Addas: Meet CALDERA, Calcutta's Very Own Craft!
Noble and stately, the 330-year-old metropolis of Kolkata (formerly known as Calcutta), has long been regarded as India's intellectual, artistic and cultural capital. The city is a vibrant mix of self-made middle class folks, hipster millennials and of course, the dapper gentry who spend their leisurely hours frequenting British-era pubs.
4 years ago, when Gaurav Karnani started Kolkata's first microbrewery called The Grid, he observed that this happy bunch of people took to craft beer like a fish takes to water. It was "high" time, he decided, that the City of Joy got it's very own brand of craft!
Meet CALDERA: Calcutta's Finest Craft, led by a sunglass-sporting bear that dares you try a sip. Gaurav tells us more.  
You started the Grid in 2016 and now, 4 years later, you're about to start Kolkata's first craft beer in kegs. How would you say the beer consumption trends and overall culture has evolved in Kolkata over the last 4 years?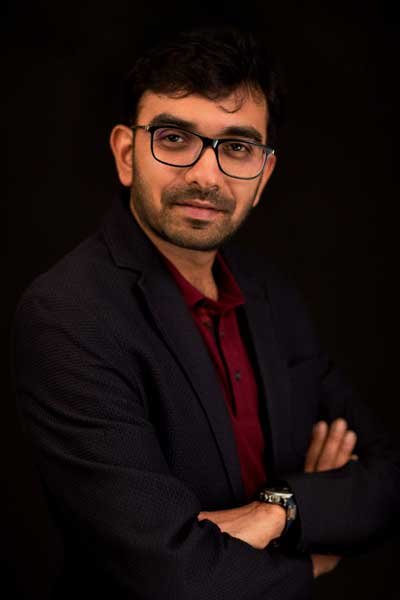 The last 4 years has been a roller coaster ride – we were the first microbrewery in Kolkata and the first to introduce craft beer to the city. Craft beer is a breakthrough from the usual beers you get at liquor stores and that is the ideology of it. With The Grid, we have met that and started a craft beer revolution for not just Kolkata, but also Eastern India and the interest, although slow to grow, is picking up.
In the last 4 years we have certainly been able to change the way this city drinks beer. We have seen new craft beer brands entering the Kolkata market and we have observed that the people have welcomed it well. We were lucky enough to ride this tide with a brewpub and excellent draft system to help them understand craft beer better.
Now, we look forward to taking craft beers from Kolkata to not just the national level. We want to give the city its very own and first national beer brand!
Tell us about the benefits of kegging craft beer. What, according to you is the importance of kegging craft beer given the current circumstances?
Kegging prevents customers traveling all the way to the centre of the city just to have a pint of beer. We want it to be easily available in their local addas – their 'DERA's. We want to promote the adda culture albeit in a safe way – virtually for now.  We want to help them grab a cold one whenever they need it and what else would be better than having a good draft system to deliver it? Hence the idea of kegging struck our minds and we wish to nurture this product concept to understand its potential in this competitive market.
Craft beer in kegs is as good as the beer in any brewpub since they use a similar drafting system to dispense the beer. The feel and taste profile is the same if maintained well. So we help the city understand why it's important to have a good dispensing station if there is a beer drinking crowd in the locality. The better the beer, the better the revenue, reputation and so many things that follow.
The importance is to make them feel that the brand is theirs which is indeed theirs since they have welcomed it with open arms and we haven't disappointed them either. CALDERA was born in Calcutta and is for Calcuttans.

Tell us about the name Caldera and the bear mascot. What's the story behind it?
Inspired by the city's relaxed, chill-paced lifestyle, Caldera is a tribute to its people – The Happiest People of the lot. As big an emotion the city is, the people are the ones who add the 'joy' to this 'City of Joy'. Calcutta's romantic stuck-in-a-time-warp atmosphere often makes for the perfect setting for romance and every nook and cranny of this city whispers stories of mischief and timeless love. Glowing/standing/shining on the crossroads of love and joy, we believe this city deserved its very own celebratory drink – its very own craft.
The name is a combination of two words – CAL+DERA. 'CAL' comes from Calcutta – Kolkata's old and evergreen name. 'DERA' in Hindi means to stay in one place. For us 'DERA' is all about promoting Calcutta's age-old "adda" culture
Enter CAL – the coolest bear not just in town, but in the whole wide world. This bear loves his craft beer and instead of hibernation, he has hangover naps.
CAL lives life on his own terms and has an infectious don't-care attitude. But this talented bear knows his hops and malts better than any of us. And that's why he's here, to serve the best craft beer in town. He's all about world peace. And craft beer, of course.
So we decided to brew the Hoppiest Craft for the people who love being in a 'Happy State of Mind'. Thus, CALDERA – CALCUTTA'S FINEST CRAFT was born.
Has this project been in the pipeline for a while? How long?
The project has been in the pipeline for the last two years, as we have already established a strong brand and taste palate for our Hefeweizen. But the irony of the situation is that the ease of doing business especially in the F&B industry in our country, and that too for products like alcohol is difficult. The biggest bottlenecks we have faced are with high duties and taxes and the complex government distribution centres. And we have also been stuck in government red tape for the last two years.
Now we are finally ready with most permissions and licenses and will hopefully be launching CALDERA, which will be available in different packaging for retail. We will be launching Growlers first and then moving onto Kegging soon.
What beers can customers expect?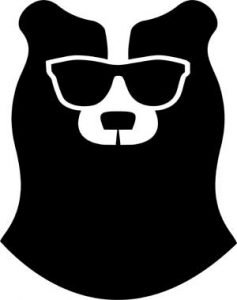 For starters, we are planning to launch our most popular craft beer – CALDERA, a Hefeweizen. Post this launch we will be working on launching our other popular craft brews – American Blonde, Cider & Stout very soon.
What is the process of buying kegs of craft beer from Caldera? What would the approximate price range be?
The buying process will be via government distribution channels i.e., eBevco for the kegs. A 20 litre keg will approximately cost Rs.7,500/-
But right now we are planning to launch Growlers as soon as we get a final nod from the government. Each growler will be 2 litres and will cost around Rs.1600/-
When is Caldera open for business?
CAL is ready to Growl and take Calcutta by storm. We are just waiting for the final nod and we should be ready to go – in a week. Hopefully we should be able to start serving by the end of July.