Budweiser launches initiative to support trade partners with protective measures during COVID-19
Budweiser reinforces the importance of social distancing, safe hygiene, and sanitization practices for liquor outlets across the country.
Supports them with physical equipment like permanent sanitizer dispensers, counter shields, medical grade hand sanitizers and a range of Personal Protective Equipment to safeguard retail workers from COVID-19 across off-premise channels.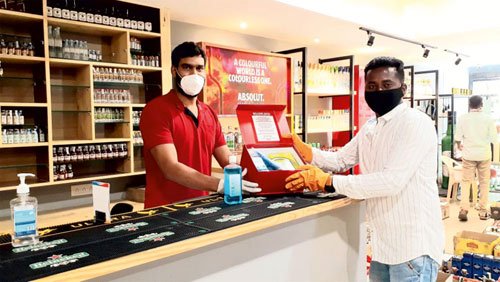 Demonstrating its commitment to its communities and partners, Anheuser-Busch InBev's (AB InBev) global brand, Budweiser, today announced the launch of its initiative to support its partners from the trade in India, equipping them with solutions to stay protected while they serve consumers and drive their business forward.  The brand is assisting partners, who are rebuilding their operations in the face of the COVID-19 crisis, with physical resources that will aid in enforcing social distance and safety protocols at the outlets while consumers purchase their drink of choice. Retailers across 10 markets now have access to pedal-operated sanitizer dispensing units, counter shields and sneeze guards, queue managers and 2D gates that control footfall, helping them transform how they run their operations in a safe manner. Apart from this, in association with the World Health Organization (WHO), Budweiser has also placed awareness posters to reinforce safe hygiene and sanitization practices among consumers across 500+ outlets in India.  The brand is looking to expand the impact to cover more outlets, pubs and restaurants as daily commerce continues to resume across the country.
In addition to facilitating installation of physical equipment at the stores, Budweiser is also distributing sanitization kits to protect workers at storefronts with vital Personal Protective Equipment (PPE) like gloves and three-ply face masks along with alcohol-based hand sanitizers. So far, the brand has provided 2,350 kits to retail partners, and will donate more hygiene supplies to help them create a safe workplace for their staff at the front-line.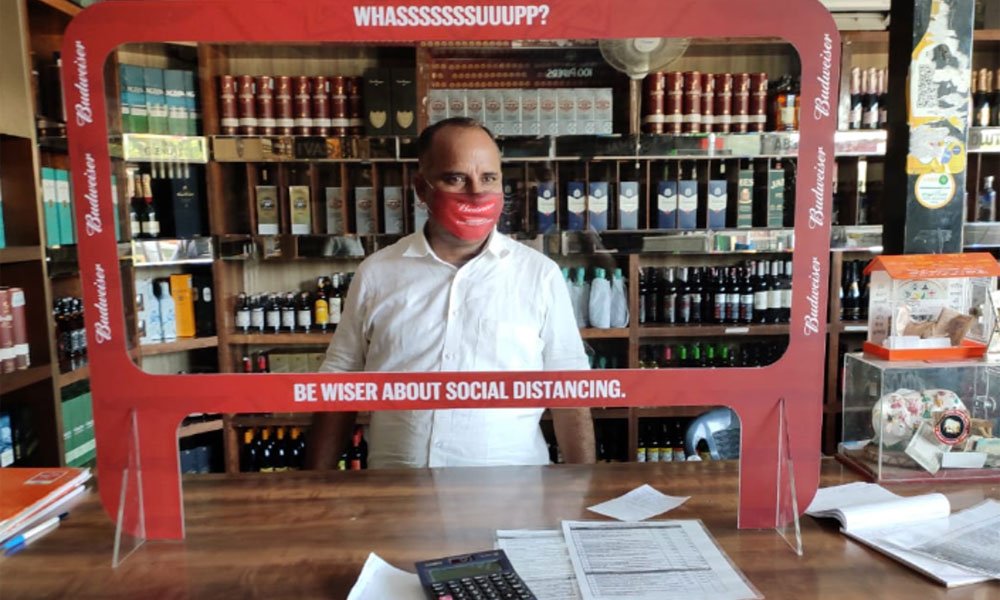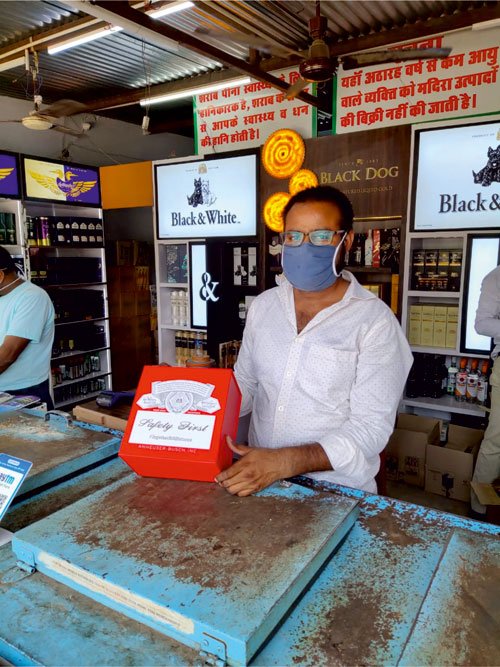 Commenting on the initiative Ashish Palta, VP Sales – South Asia, AB InBev, said, "We stand in solidarity with our trade partners, when they face incredible challenges resuming their operations. They are an integral part of our ecosystem and by mobilizing our resources in this hour of need, we want to ensure our partners are well-equipped to prioritize the health and safety of their staff and consumers.  We remain fully committed to assist them in this always."
Globally and in India, AB InBev continues to support its communities, customers and consumers, delivering vital supplies towards relief efforts in the fight against COVID-19. To learn more about the initiatives undertaken, click here.
Source: MSL Group.