One Team: "This Bud's For the Blues, the Reds and the Warriors"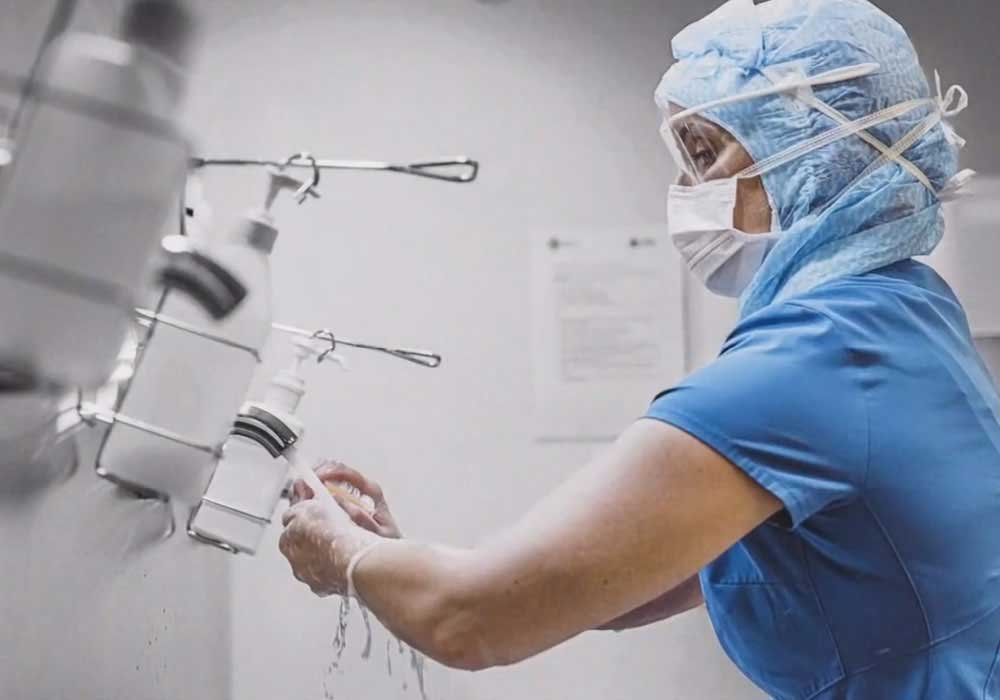 "World Health Day this year comes at a very difficult time for all of us," said UN Secretary-General António Guterres, in his message to the world yesterday, as millions of people joined him this World Health Day to applaud front line health care workers.
As demonstrated by the onslaught of the coronavirus pandemic, public health has a ginormous role to play in building strong, prosperous abd thriving societies all over the globe. Today, as the entire global community continues to battle against the deadly virus, each individual has in his own way, reaffirmed his commitment to do his part to stop the spread of this virus, care for the sick, and protect the health and well-being of our fellow citizens.
And behind one of the biggest initiatives applauding our healthcare experts as they work round the clock to shield us from this spiky virus, is none other than the King of Beers himself, Budweiser.
The beer company dropped a 60-second commercial yesterday as parent AB InBev pledged $5 million to the American Red Cross – funds that would have otherwise, been spent on sports and entertainment marketing for the brand.
The commercial named "One Team" maintains its signature sports-team theme, featuring a montage of on-screen images of healthcare professionals, Red Cross workers and response teams donning hazmat suits alternating with shots of delivery execs, medics and people self-quarantining themselves without giving up on their passion.
"This season, we're all one team," the ad concludes, as it reveals AB InBev's decision to shift its focus from sports investments "to help our heroes on the front lines."
"This global crisis may be changing how we live our lives, but our commitment to one another is stronger than ever," said Pedro Earp, Chief Marketing Officer, AB InBev. "Everyone must do their part to support the fight against this pandemic, and we are proud to support the heroes in our hospitals, medical centers and front lines. These individuals embody strength and resilience and we are humbled by their vital work. We invite other companies to use their unique capabilities to join us, however they can, so that together we can make a difference."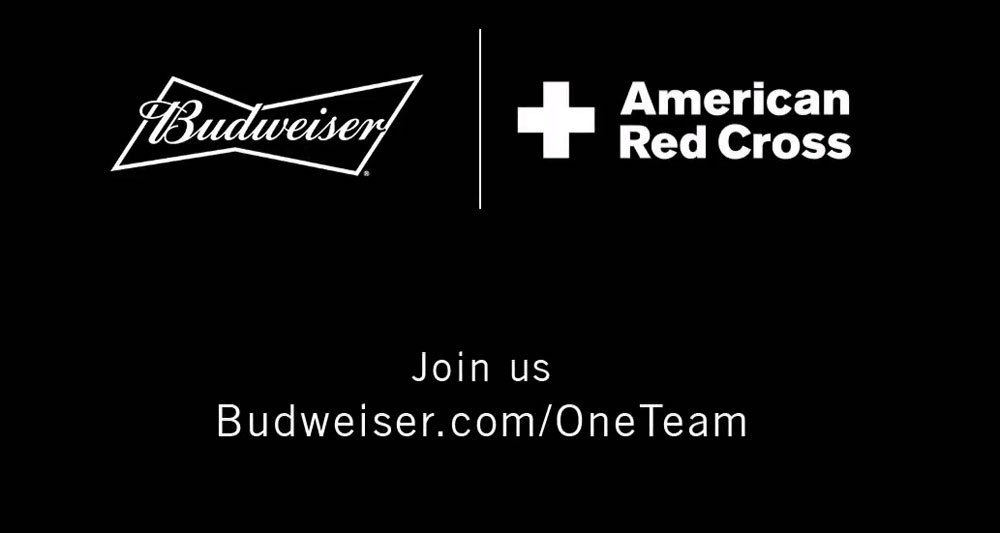 After its initial launch and success in the US, Budweiser is expanding its 'One Team' initiative to regional teams offering support and assistance to healthcare workers throughout Europe, India, South Korea, Brazil amongst other countries. In India, AB InBev and Budweiser have begun working closely with state governments across the country to equip front-line doctors, nurses, paramedics and police with essential gear and equipment to safeguard their protection while they fight for ours. The beer brewing giant has donated more than 30,000 litres of hand sanitizers and 25,000 FFP2 masks in Delhi, Maharashtra and Haryana, offering support to over  15 lakh frontline workers across these three states. With further possible talks of India's 21-day lockdown being extended, AB InBev and Budweiser will, over the next coming weeks, continue to work with state governments to expand their support by rechanneling previously planned sports and music sponsorship funds towards the safety of those at the frontlines battling COVID-19.
"We have a strong history of supporting our communities across India and in this hour of need, as we weather the challenges posed by the pandemic, we stand in solidarity with them and the government. Through the One Team initiative, we aim to showcase our gratitude to the superheroes on the frontlines and safeguard them as they go beyond the call of duty to protect us, exuding unmatched dedication, selflessness and courage. We remain committed to contribute our resources in this war against COVID-19 and we look forward to emerging triumphant as one team. We are in this together," said Kartikeya Sharma, President – South Asia, AB InBev.
Visit www.ab-inbev.com or follow the brand on LinkedIn, Twitter and Facebook to know more.