Budweiser Beats Reinvigorates The Energy Drink Market With Their New Campaign- "GET YOUR BEATS ON"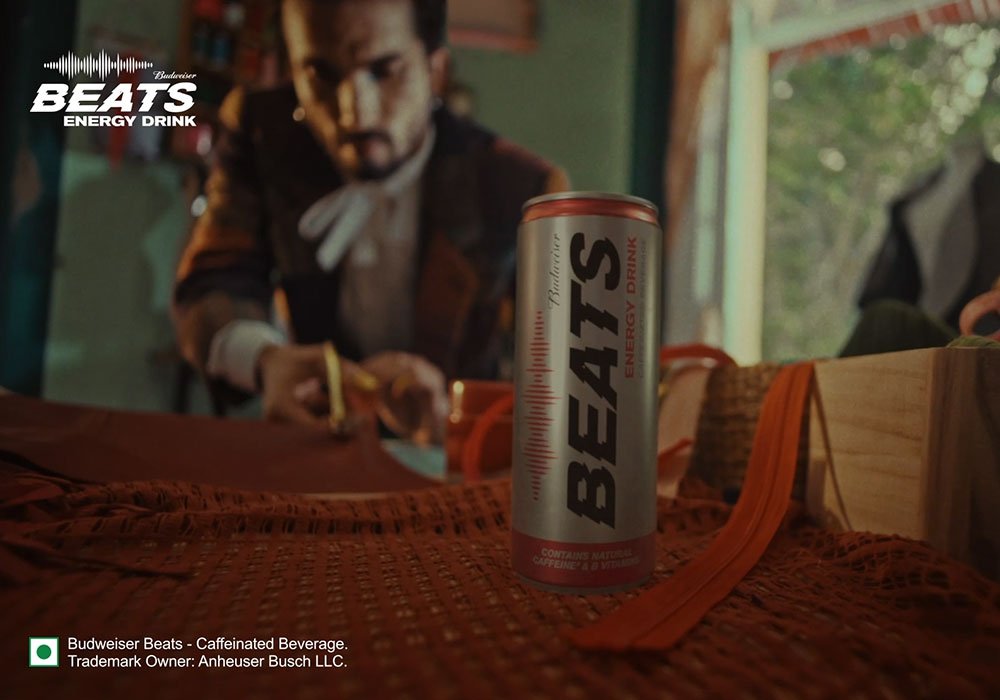 ~The energy drink brand is igniting the spark in the next generation of creators through an inspiring new brand film~
Anheuser Busch InBev India (AB InBev) is set to refresh the energy drink market with the delectable Budweiser Beats, which not only provides a rejuvenating energy boost but also helps unleash creativity and innovation. The brand's latest digital film captures the boundless energy and enthusiasm of artists, creators, and innovators, showcasing how Budweiser Beats energy drink helps them stay focused and concentrated throughout their creative journey. With this move, AB InBev reaffirms its commitment to providing diverse consumers across the country greater choice and access to innovative products, across occasions. 
The campaign film follows a group of diverse and dynamic creative individuals, from a visual artist and a visionary photographer to a fashion designer, coder and a band of musicians – united by their shared love for art and drive to innovate, create new. As they collaborate to craft a new beat, Budweiser Beats energy drink takes centre stage as the go-to source for sustaining their energy and sharpening their creative focus. With its unique blend of Natural Caffeine and B- Vitamins, Budweiser Beats delivers a superior tasting and lasting energy boost that fuels the creative process, giving individuals the space to bring alive something truly distinctive. The video features the chart-topping international hit – 'Feel It Still' by Portugal. The Man. The infectious beats of the song complement the vibrant and dynamic visuals of the film, creating a synergistic fusion of sound and imagery that captures the essence of the creative energy that drives the artists forward.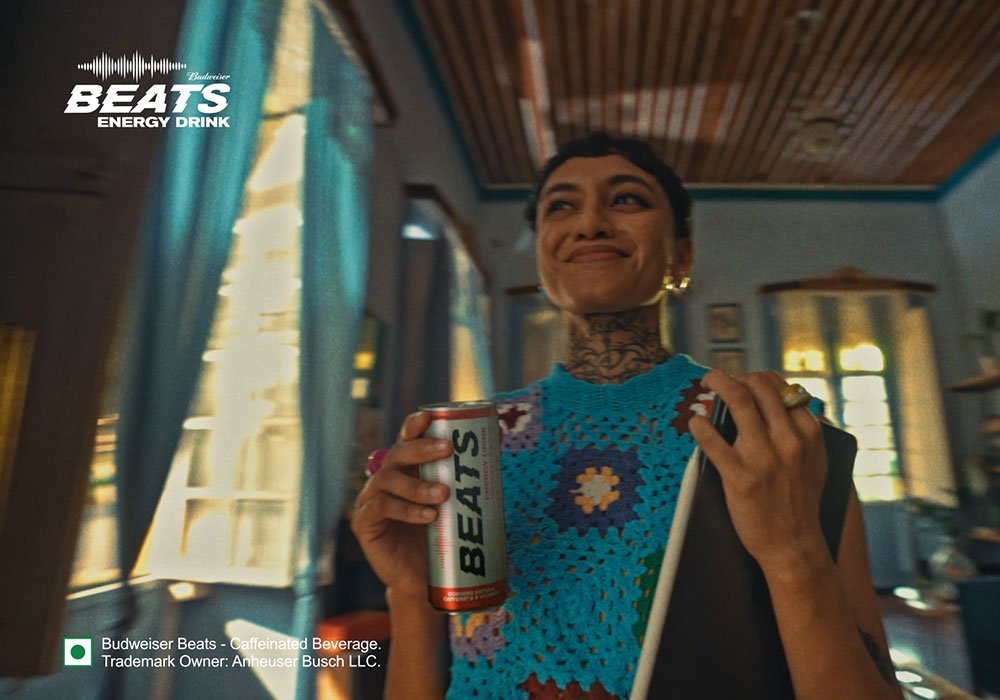 Sharing more on the brand world, Vineet Sharma, Vice President Marketing – South Asia, AB InBev added, "We're thrilled to unveil our proposition for Budweiser Beats energy drink, which moves beyond the traditional adventure-focused narrative adopted by the category and instead emphasises on the cognitive energy that's essential for visionary minds. Our brand film beautifully captures the energy and passion of artistic individuals who turn to Budweiser Beats energy drink to fuel their creativity and push through boundaries. We recognize that creative minds need laser-sharp focus to unleash their potential and bring their visions to life in challenging environments and within demanding timelines. That's why we're thrilled to join them on this journey by offering the necessary energy boost to help them power through the exacting creative process.  With Budweiser Beats energy drink, we're here to fuel creativity and bring unique ideas to the world – represented by musicians, dancers, visual artists, or simply passionate creators. We believe Budweiser Beats will be the perfect companion for anyone looking for a superior tasting energy drink made with natural caffeine & B-Vitamins that helps to unlock ones' full creative potential." 
With its refreshing superior taste, disruptive and unique proposition and vibrant energy, Budweiser Beats energy drink represents more than just a beverage; it embodies the enterprising spirit, creative progress, and ever-evolving mindset of young Indians.  
Budweiser Beats energy drink is now available at leading modern retail outlets, department stores and popular e-commerce aggregators across the country at Rs. 110 for a 250 ml can – making it easily accessible for all creative minds seeking an energising and flavorful beverage to power their pursuits.
Watch the brand film here:Budweiser Beats
About AB InBev India: 
AB InBev India is a leading beer and beverage company with a leadership position in premium and super premium beer category. It has a diverse portfolio of global beer brands including Budweiser®, Budweiser Magnum®, Corona®, Hoegaarden®, Stella Artois®, Beck's Ice®, Haywards5000® and KnockOut® amongst others. Headquartered in Bengaluru, its national presence in the country is supported by multiple manufacturing units spread across states and a robust distribution network. AB InBev India has a range of no-alcohol beers like Budweiser 0.0®️, Hoegaarden 0.0®️, Hoegaarden Rosée®️ and also expanded Beyond Beer into new categories with non-alcoholic energy drink with Budweiser Beats®️. AB InBev India is part of Budweiser Brewing Company APAC (Bud APAC), listed on the Hong Kong Stock Exchange under the stock code "1876". Bud APAC is a subsidiary of AB InBev, which has over 600 years of brewing heritage and an extensive global presence spanning continents and generations. Geographically diversified with a balanced exposure to developed and developing markets, AB InBev leverages the collective strength of approximately 169,000 colleagues based in nearly 50 countries worldwide. We are committed to building great brands that stand the test of time and to brewing the best beers using the finest ingredients. www.ab-inbev.com