Iconic International Brand BrewDog Has Set The Bar High For Craft Beers In India With Its First Taproom In Mumbai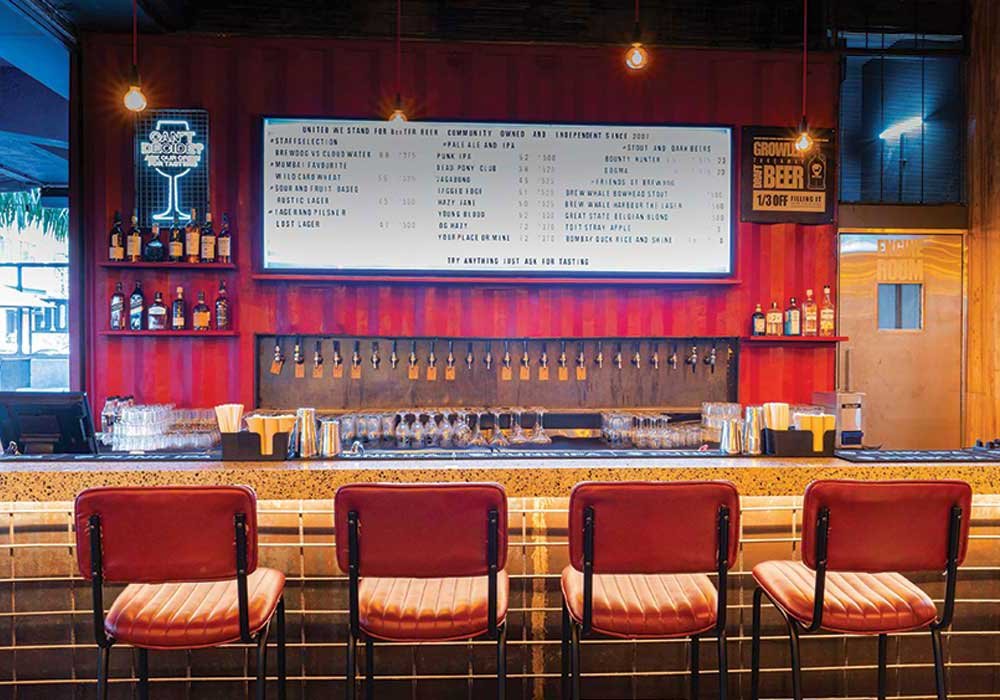 Armed with a commitment to bring craft beer to all corners of the world and an undying passion to revolutionise craft beer culture, BrewDog has opened its first taproom in India in Kamala Mills, Mumbai.
From their first taproom in Aberdeen more than a decade ago, BrewDog has opened 100+ bars since with the aim to bring top-quality craft beer to beer drinkers all over the globe. In India, they hope to invite enthusiasts into the unapologetic world of BrewDog and take a front-row seat to witness the craft beer revolution.
The Ace-Aloha Group, under the aegis of Chief Mentor Rohit Jain and dynamic leadership of CEO Abhijit Rao and Co-CEO Karan Jain, brings the uncompromising craft beer brand to India. A passionate brewer himself, Abhijit Rao got into the world of craft beers while pursuing his education in the USA and later in London. Upon his return to India, he saw the potential of the Indian beer market and Nashik as a site to produce craft beers. Karan Jain, an acute beer buff with several years of experience in the beer industry, is passionate about bringing the best brews to India. For BrewDog Founders James Watt and Martin Dickie, this worked as an ideal partnership to bring the highest global standard in craft beer to India and its growing number of craft beer drinkers.
The 4500+ square feet split-level taproom is designed to be the ultimate casual dining and drinking space with an exclusive lounge, multiple seating areas and 20+ different craft beers on tap. The site shares BrewDog's classic design aesthetic, combining their iconic neon lights and signature graffiti with exposed brick and an industrial edge.
Midtown Beers
BrewDog Midtown Mumbai features the brand's signature extensive beer list, covering their brewery's core range as well as guest beer from India and further afar. The classic, industry-shattering Punk IPA marks its presence along with crisp, refreshing lagers like the unfiltered Rustic Lager and the dry-hopped Pilsner Lost Lager.
Brewed with over ten different types of malt and blended together with heather honey, the Scotch-style ale Dogma encapsulates the brand's Scottish heritage. The tap list also showcases a number of IPAs with distinctive appeal. For the adventurous, the Jagged Edge boasts of a clawing bitterness while showcasing some of the world's finest hops. For a smooth juicy hit, there's Hazy Jane and for a low amplitude, high voltage hit, Dead Pony Club offers strong flavours with spicy floral undertones. 
Vagabond, a gluten-free pale ale is brewed with 100% malted barley, melding tropical fruit flavours with a light caramel malt base. Dark beer fans can sip on Bounty Hunter, a milk stout with an intense roastiness and delicate hints of coconut and caramel brewed together with Equity Punks (an international community of BrewDog investors). One can also enjoy a list of spirits and cocktails that include interesting additions like Porky's – pork chorizo infused whiskey with vermouth and orange juice.
Midtown Food
To accompany all the bold beverage flavours, Chef Gaurav Gidwani, the F & B Head of BrewDog India, has put together a menu that beautifully amalgamates BrewDog style food and local favorites.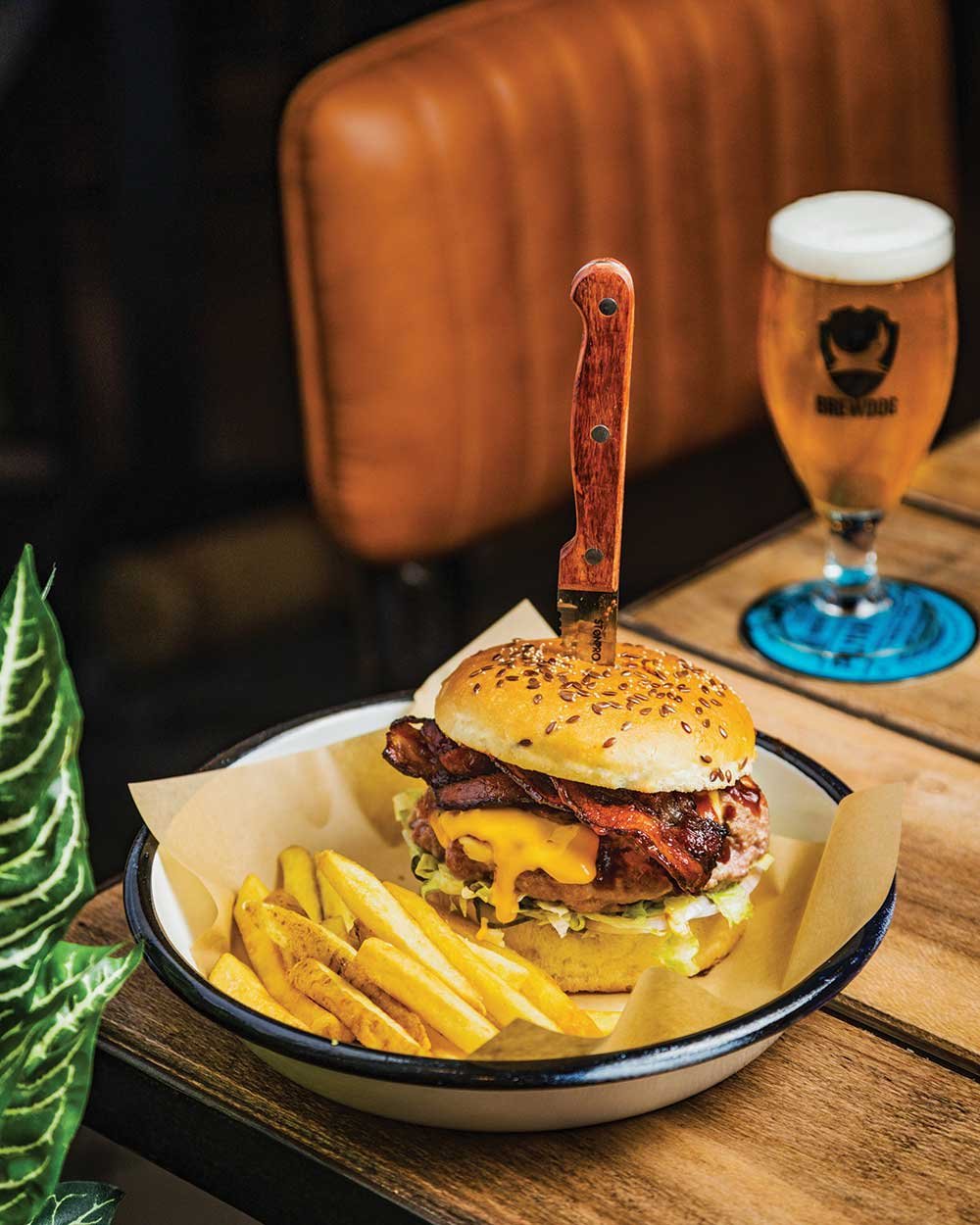 The food menu features everything from flavourful small plates that include Loaded Bhajias or fritters, Miso Marinated Chicken and Twice Fried Pork Belly to comforting mains like Three Cheese Macaroni, Fish 'N Chips, BBQ Pork Ribs and Spiced Lamb Mince with Local Bread. For the all-time favourite beer and burger / pizza combination, the menu offers options like the Cluck Norris Burger with buttermilk fried chicken, Crispy Potato Burger, BBQ Pulled Pork Burger, Chicken Tikka Pizza, Grazing Goat Pizza with goat cheese, pine nuts, tomatoes and mozzarella and the Magical Lamb Pizza with spiced lamb, spiced onions, fresh mint and charred lemon. The taproom also offers BrewDog Hoppy Meals for kids and adults that feature a main, side and drink along with a beery ice-lolly or milk pop for kids along with other awesome BrewDog goodies!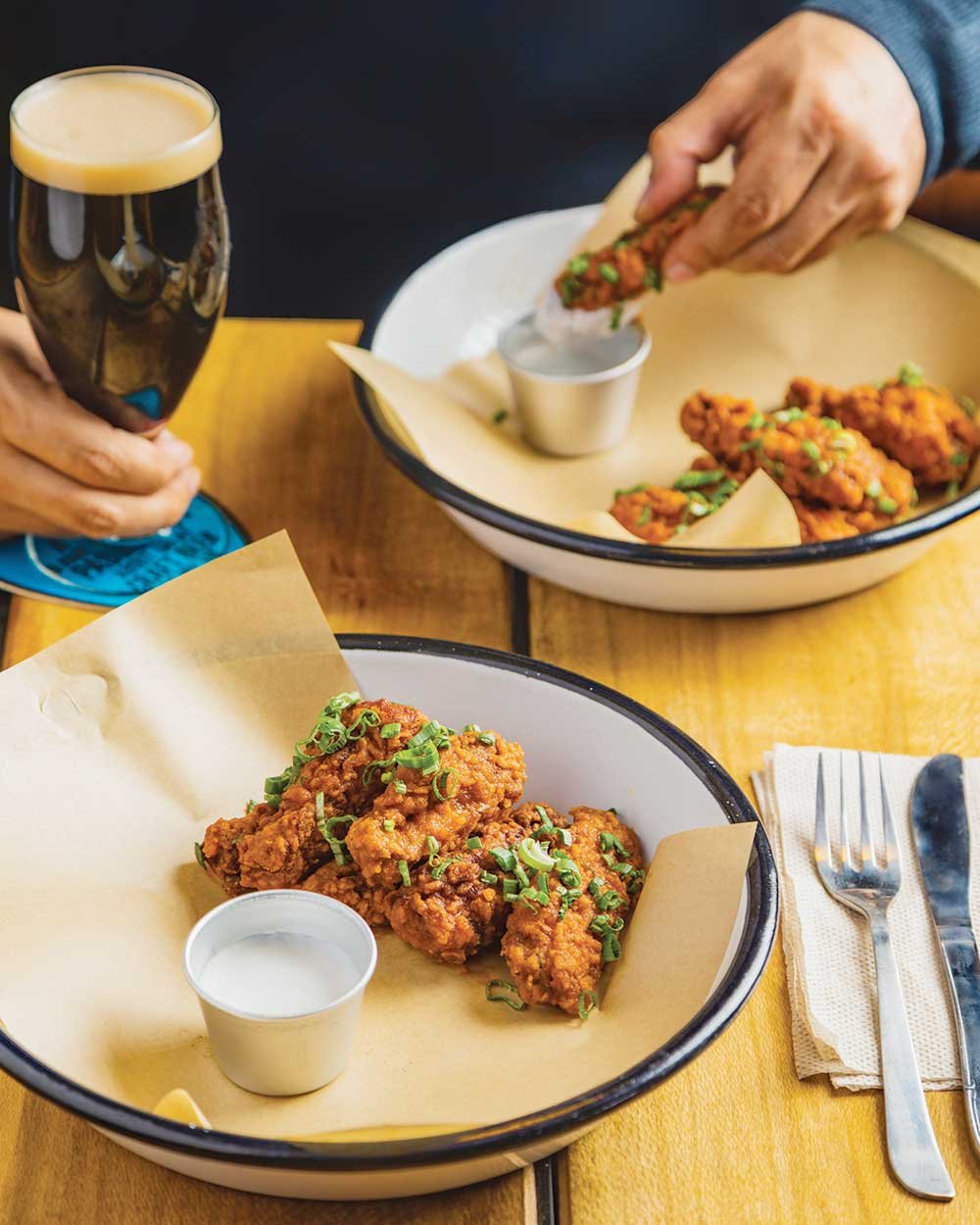 James Brown, the managing director of BrewDog stated: "We're extremely excited to be opening our first bar in Mumbai. India is a country which already has such a rich beer industry and we can't wait to add our own craft beer to the mix. Kamala Mills is the perfect location for our flagship Indian bar. We are on a mission to make people as passionate as great craft beer as we are and we cannot wait to kick this off in Mumbai and to see how local residents react to experiencing the first ever BrewDog bar in India. We're looking forward to seeing it and we're sure it'll be the first of many."
"Beer is a serious business with India poised to be the fastest growing beer market in the world. BrewDog continues to be at the forefront of driving quality and innovation in the beers they brew. The Indian consumer will be introduced to the highest global standards of different styles of craft beer" says Abhijit Rao, CEO of Ace-Aloha Group.
Disrupting the beer industry since 2007, BrewDog is ready to mark its territory in the thriving metropolis of Mumbai. So, hop on board and join the community – it's truly a hoppy place to be.