Biergarten Introduces the 6-Pack: Now, Take Six Styles of Beer To-Go, Customised Just For You!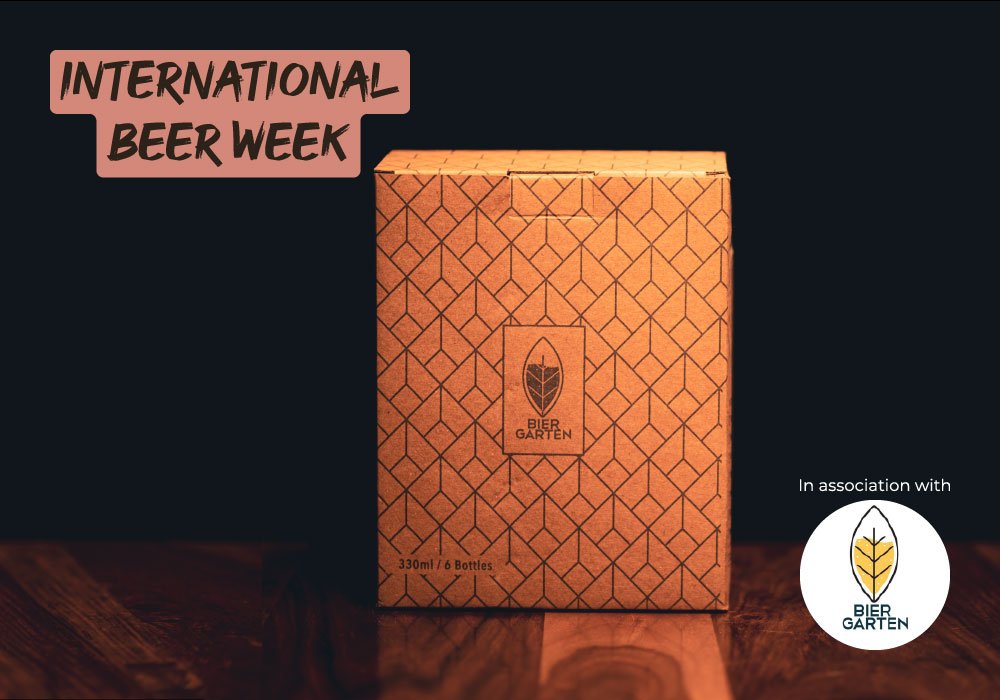 If you're a true beer lover at heart, a trip to one of Germany's atmospheric Bavarian-style beer gardens at least once in this lifetime is a rite of passage.
While that's out of the question right now, for obvious reasons – let's focus on what we do have: Bangalore's very own Biergarten!
Famously known for its airy, al-fresco section that offers the perfect view to match with Bangalore's welcoming weather, Biergarten has had a significant role to play in upping Bangalore's status as the Craft Beer Capital of India. With 7-8 beers on tap at their Koramangala outlet and 5-6 beers at Whitefield – this microbrewery has been serving Bangaloreans some of the best craft beers with a side of delightful European-style cuisine to complete the experience of a real-life beer garden festival.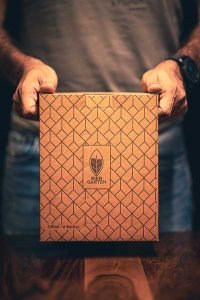 Now, with the pandemic forcing people to stay indoors and distance themselves socially from one other, Biergarten has been thinking of ways to bring that same experience to your home. That's when Nikhil hit upon the idea of introducing the "6-pack":  a craft beer packaging concept that offers customers the liberty to take home six beer styles as opposed to just one!
We stole a couple of minutes from Nikhil Wahi, owner of Biergarten, to tell us a little more about this.
"Initially when beer takeaway was started, Biergarten was the first microbrewery to introduce growlers in Bangalore," says Nikhil proudly. "However, the challenge with growlers was that you can take only one type of beer in a 2-litre container. The other problem is that once you open the container you have to consume the whole thing immediately. You can't store it for too long because there will be carbonation leak and the beer will go flat.
So even though people loved the beer, we felt they weren't quite getting the experience they are paying for.
That's when we thought of introducing a different packaging which would seal the beer tightly so as to avoid carbonation leak. That way, our customers will have just as great an experience as they would in a bar like Biergarten."
After putting the idea in place, Nikhil and his team sourced 330 ml pints and got a proper crown sealing machine in place. "We have so many different styles of beer; we always thought it would be great to make all of them available to our customers in one single packaging. So that's the concept behind the 6-pack," explains Nikhil. "Customers can come down to our microbrewery, pick what beers they want from our portfolio – and we will prepare a customised 6-pack for them which is super portable as well. Each and every bottle is sealed by a proper crown, which increases the shelf life of the beer. If you keep the beers refrigerated, they will be perfect for 7-8 days for sure."
All of Biergarten's beers are available for takeaway via the 6-pack concept. "We also have some new beers that are coming on tap by the end of this week and next week as well. Since this is going to be the new normal, we want to break the monotony and keep our menu fresh – and since home delivery is the best way to keep our customers safe during these circumstances, we are focusing very strongly on that aspect of our business too." says Nikhil.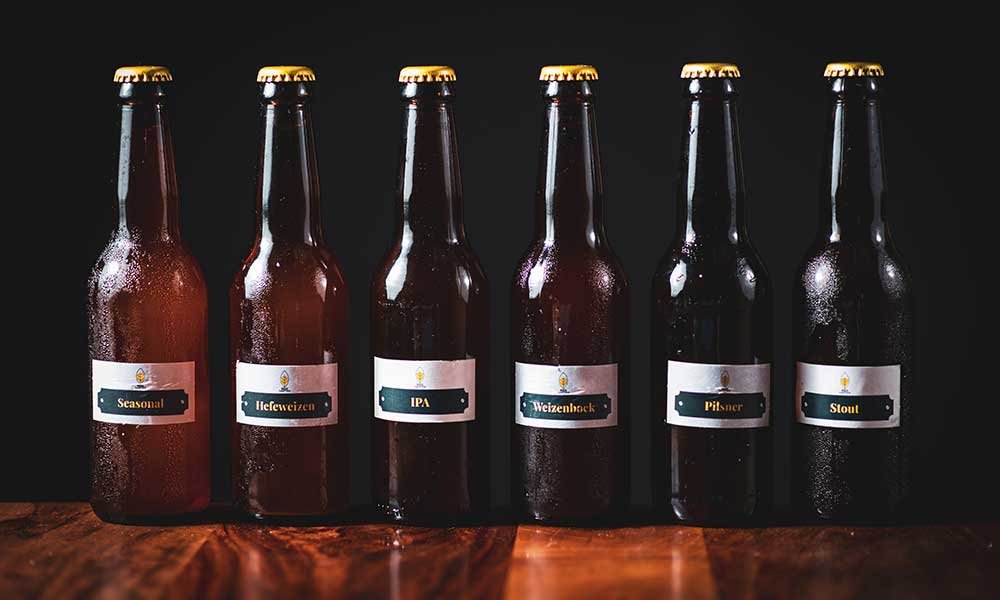 Not only that, Biergarten is also running a campaign along with their 6-pack, which incentivises people to recycle their bottles and reduce glass waste. "If a customer returns 6 bottles, we give them a free beer the next time they order a 6 pack. In other words, they'd only have to pay for 5, the 6th one will be on the house!" says Nikhil.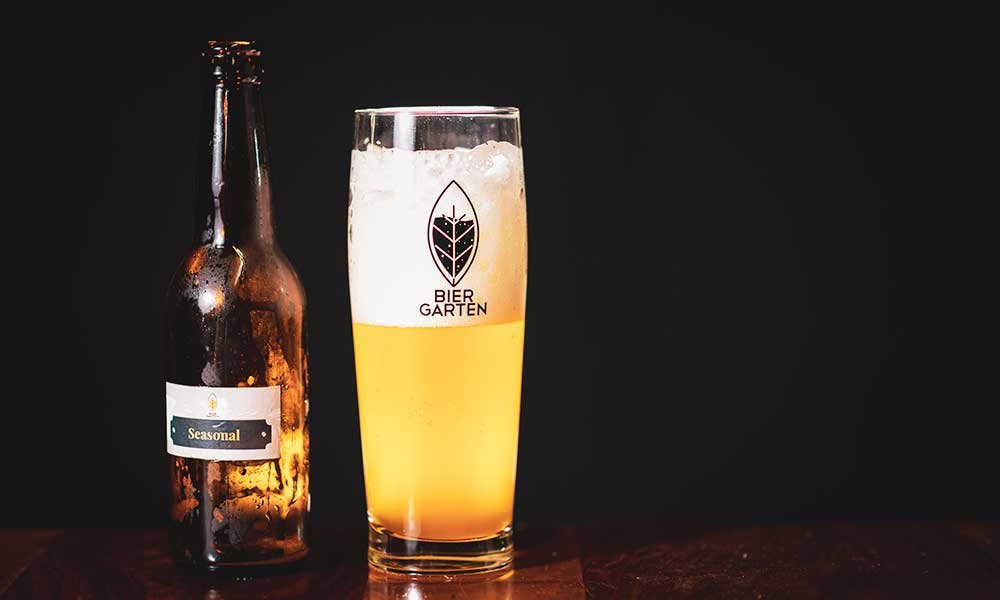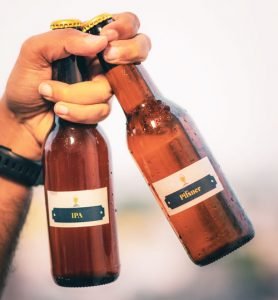 Speaking on the packaging design, Nikhil comments: "We wanted a design that wasn't just elegant and communicated the Biergarten brand feel but was also easy to carry. Each box is also personalised; we put a sticker on each box with the person's name on it – very similar to the Starbucks concept.
The design is minimal and clean – the box is small and slim with six bottles sitting snugly inside: I think this also makes a great gift for someone! I mean, if I received a pack of six craft beers, I'd be totally happy!"
Biergarten's 6-pack debuted on Monday and this is their first big weekend. So Bangaloreans, show some love and head over to Biergarten right away for your pack of six freshly brewed craft beer, customised exclusively for you or for a close beer-loving buddy!