Forecasting Through An Uncertain Future: BeeYoung's Founder Abhinav Jindal On Upcoming Industry Trends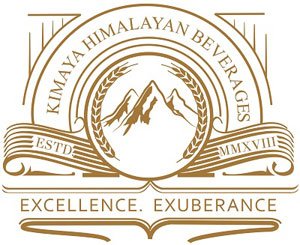 According to Abhinav Jindal, CEO of Kimaya Himalayan Beverages LLP. and founder of BeeYoung and Yavira – two craft beer variants that have quickly carved a name for themselves in the Indian craft beer industry,  "the beer industry is always trying to fill the gaps as customers' tastes and habits evolve." At least, that's the story of how BeeYoung came to be born! With 90 percent of the Indians drinking strong lagers, Abhinav quickly realised that there weren't any premium quality strong craft beers in the market. After brainstorming for over a year – 18 months to be precise – Abhinav and his team launched India's first-ever crafted strong beer – BeeYoung, at 7.2 percent ABV, followed by Yavira, a silky-smooth Basmati Pilsner at 6.8 percent.
Today, after completing just a little over a year of operations in India, both brands have clocked a turnover of 25 crores for Kimaya Himalayan Beverages, with BeeYoung foraying into the international audiences of Hong Kong and Singapore.
Predicting future business trends is always tricky, even in 'normal' circumstances when things may seem somewhat predictable. But the pandemic's shifting regulations and purchasing behaviors have made it difficult for many craft brewers to make predictions for the year ahead. With BeeYoung and Yavira quickly growing by leaps and bounds, we decided to interview Abhinav and pick his brain about upcoming key trends, progressive measures to boost beer consumption in India as well as his takeaways from this year.
1. What are your key learnings of 2020?
 The year 2020 has been a year of crisis, dilemma and business resilience. It has taught all of us business owners across various industries, how to carve our way forward and the changes that are necessary to be made for the future. It has made us lay emphasis on reskilling and upskilling our resources and to rethink business strategy whether it is packaging or retail model in terms of the paradigm shift towards digital platforms.
However, on a more positive note, this year has made us change our outlook towards sustainability and how sheer belief in your product and hard work can help you go places and reach higher altitudes in terms of success.
2. What upcoming key craft beer trends, specific to the Indian market, do you foresee for the year 2021?  
One of the key global trends that we are experiencing right now and would continue to foresee in 2021 is how the Indian audience is opening up to more complex flavours in the craft beer market rather than sticking to age-old, traditional flavours. Due to this change, there has been a considerable amount of innovation and experimentation in terms of various brews that are being concocted to meet this new change in attitude and taste of consumers with the help of varied ingredients being used as well. There has also been a favourable change towards preferring higher IBU beers which was earlier only witnessed with audience abroad. Needless to point out, what brings hope is the graph leaning towards crafts beer with relation to monolithic beer brands.
3. What measures would you suggest to increase the per capita consumption of beer in India?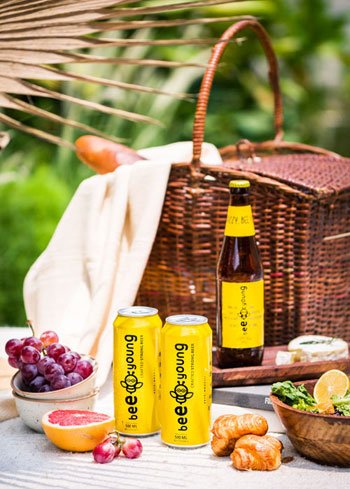 Price rationalisation would be conducive to generate a higher per capita consumption as it would help to get the cost down. It is quite discouraging to see beers priced 2.5 times more (in terms of alcohol content) in relation to spirits. A fair and just pricing strategy would be highly appreciated. This, coupled with a decrease in the license fee would also help us in getting the prices down, which would again attribute to a fruitful result.
Secondly, a high voltage campaign would help to further educate and instill various facts and figures about beers that the general public is unaware about, like, how beer rather than being just an alcoholic beverage, is a Fermented, Low Alcoholic, Healthy beverage in comparison to other spirits. Furthermore, beer can be consumed during any time of the day, regardless of the season, which makes it a highly adaptable and easy drink to indulge in.
Opening up alternate channels of availability other than just liquor stores, like making it available at departmental stores, convenience stores, daily needs stores, etc. would be highly beneficial and in return increase the per capita consumption as well.
4. How relevant do you think e-commerce is for the future of doing beer business in India?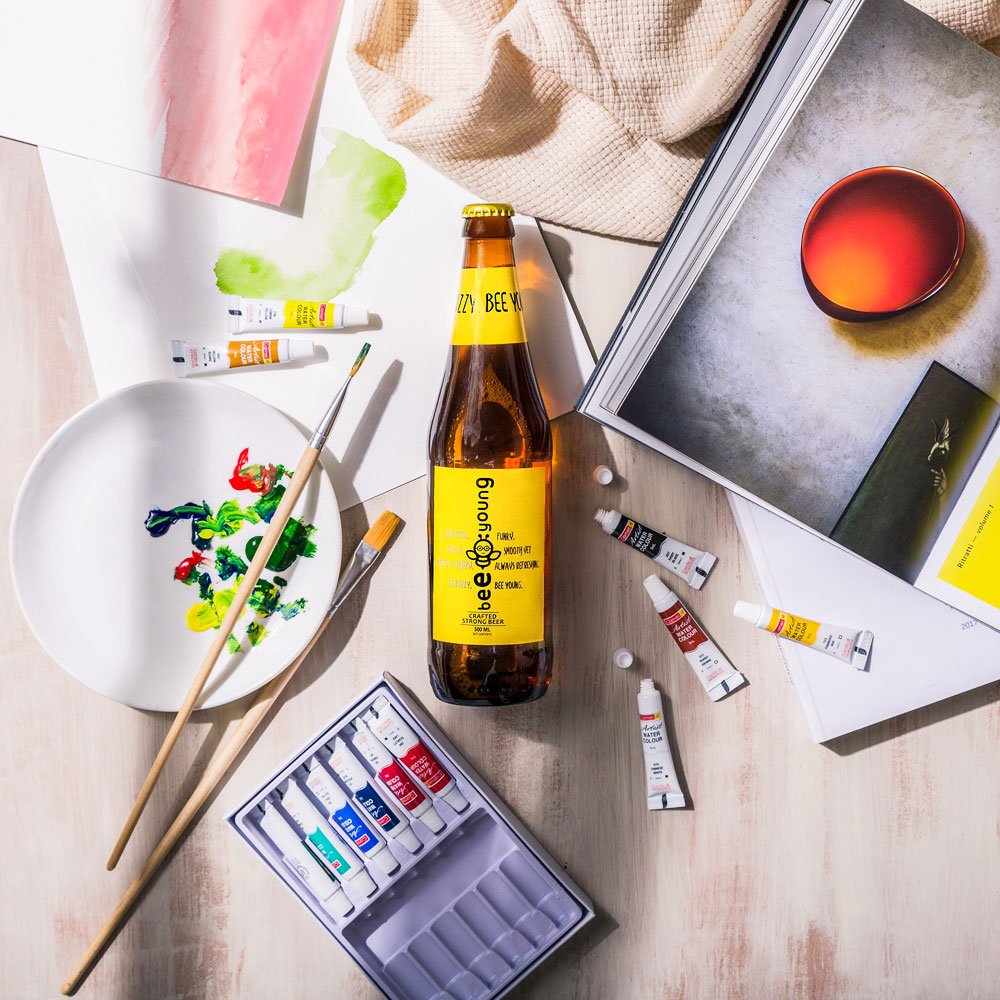 As we all are aware that alcohol is one of the biggest substantial revenue streams controlled by the state government, some states in India have already moved in this direction and proven themselves as trendsetters. Implementation of huge and relevant reforms in laws, quality checks and retailers will definitely boost the future of the beer industry as a whole in various states. It has also provided a significant rise in the expansion of the economy for all other industries as well, and the ease of doing business in the beer sector through e-tailing can also be looked at as an opportunity to increase state revenue.
Any new channel of distribution is highly supported and is encouraged as it helps for better reach of the product to the end consumer. E-commerce also provides substantial information provision, something which physical retail cannot incapsulate at all times, thus, helping customers make informed decisions. Another plus point of this route to market is the beneficial retail model where a larger variety of products can be made available.
Keeping all these factors in mind, we are willing and happy to support and reach out to the concerned government official to get an allowance for this particular mode of distribution.
5. What are your thoughts on the future of the Growler Policy in India?   
During the complete lockdown and slowdown of the craft beer industry – brewers and breweries have found creative ways to bring beer home and increase availability as well as consumption.  This particular policy has helped breweries increase their reach to the end consumer and has, therefore, been highly encouraging. The fact that the government is supporting and promoting such policies makes us believe that the future is not as dark and bleak and we would emerge out of this pandemic victorious.
6. What is the market size and consumer demand for higher ABV beers vs low ABV ones right now? 
Higher ABV has always been in demand, especially in India. Nevertheless, there has been a shift in the outlook of consumers due to increased health awareness, with a lot of consumers demanding low ABV value in their beer. However, higher ABV beers still reign the sector.
This consumer pull has instigated companies like ours to innovate and experiment in the strong category and make it more consumable and varied in terms of flavour offerings.
7. What, in your opinion, are some of the biggest wins the Indian craft beer industry witnessed this year? 
Due to the catastrophe that 2020 has been for the entire world, the biggest win for the crafts beer industry would just be sustaining and surviving this pandemic. Even though, there was not much advancement and upliftment in terms of performance as each and every industry has been badly hit, however, just surviving this dire phenomenon can be considered as a huge win for the entire beer industry especially for small craft players like us.
Brewer World Exclusive