At the Altar of Great Beer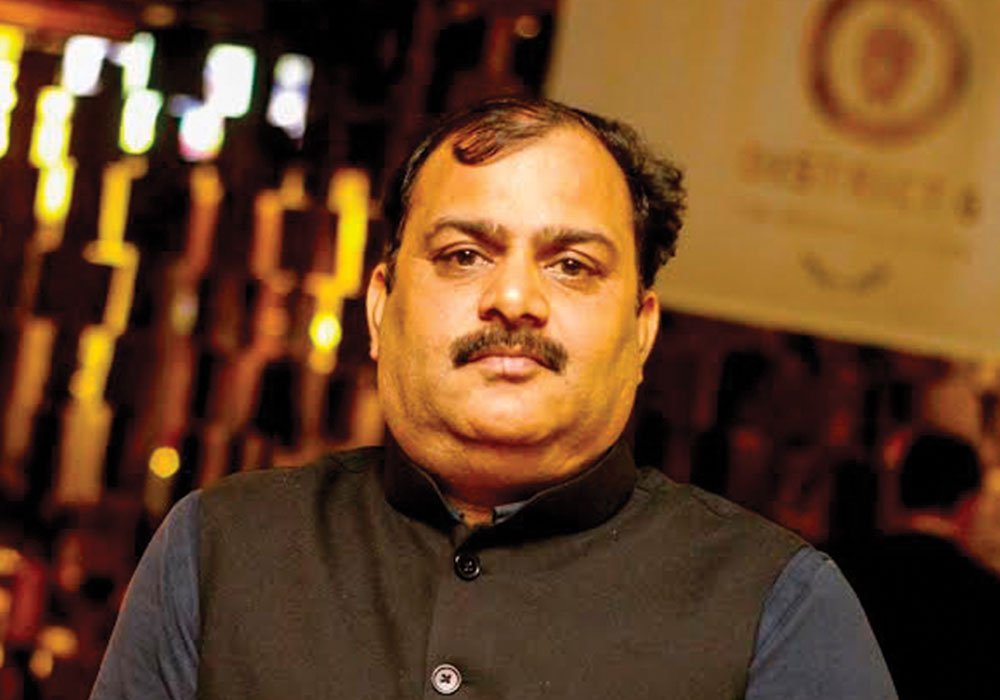 PURE BAVARIAN GERMAN STYLE BREWING
BHAGAT SINGH TOMAR
I started work with the distillery division of Oswal Fertilizers and Chemicals in Shahjahanpur, UP, as a process chemist. But my experience as a brewer really started in 1997 when I joined Mount Shivalik Breweries. They made Thunderbolt and Punjab extra strong Beer, which was extremely popular for the longest time. They used all Indian equipment, but their market was so strong that with a capacity of 2.6 lakh cases a month, we produced close to 3.5 lakh cases, and sold all of it! Every seven days we would see empty bottles return! We manufactured almost 50 lakh cases a year. At Rs. 40-45 a bottle, the beer drinkers loved it.
In 2001 I joined Rajasthan brewery, which then was adjudged the best state of the art brewery in Asia and the best plant & machinery with automation. They had installed a canning line & launched the First International Beer–Stroh in lager blue can of 500ml & red can of 500ml strong. They also made Canada Dry, a cold drink. It was a great learning experience working on the best plants, machinery and automated operating systems.
But my first stint as an independent brewer was at Sungold Brewery of the Choudhury Group in Nepal, in 2007-where I first developed the fresh natural barley beer- Nepal Ice. That's my own brand, my recipe and my baby. They had very good plant and machinery and hence the product is still in the market and doing well. I was the 26th brew master there. That was where I learnt to maintain quality, and make beer that people liked.
One challenge that I faced while operation was there was gushing of beer. To stop it, I would ensure each and every element was cleaned, checked and sterilised in every parameter before the brewing happened. The gushing then stopped and the quality improved immensely. That was a huge learning experience of what is theimportance of Clean in Place (CIP) in the brewing business for the plant and machinery.
The turning point came when in December 2008, I came to India, and while going back my flight got cancelled due to fog. Rockman's island was coming up in Ambience mall in Gurgaon, so I thought I would check it out, though there were apprehensions. I was used to working with 200 people in a commercial brewery, the system is very different. But I gave it a shot and joined them in January 2009.CFB Consulting GmbH were the turnkey solution providers. There I met with Mr. Verma, Senior Partner of CFB Consulting GmbH, who had earlier worked for Rajasthan Breweries where he launched STROH in India. Their German brew master Paul Hubmann had more than fifty years of experience, and is a sixth generation Brew Master with experience of producing the best international standard German classic beer variants. Rockman's island was India's first Microbrewery where we served non filtered pure virgin beers as per German Purity Law of 1516 AD. It was the first microbrewery of India and I am proud that we were the team that, for the first time, made wheat beer in India.
It was Paul my guru, who taught me the art of brewing and we introduced for the first time typical German style wheat beer in the Indian market and that too unfiltered!
I worked there for 5 years. Every moment was a learning process, I was doing things I had never done before, tapping, meeting guests, and enjoying every bit of it. The brew Master Paul drove us all ruthlessly and ensured German purity was maintained-that gave us a level of quality and perfection, it was a great base. We used Weyermann malts, FERMENTIS yeast, Kaspar Schulz equipment-all our products were the best in the world. That started the big passion for craft beer for me-and I learnt how to be consistent, maintain the taste and quality, and how to sell the concept as well. I loved talking to guests and telling them how beneficial beer is for health! Today I feel like a businessman ready to open a brewpub!
The focus of great quality beer is three points-consistency, quality and concept. Rockman's did all three perfectly. We can never replicate a Rockman's in India.
After Rockman closed, I refused many projects for a year because I wanted to work only with that level of brewery. My next opportunity was District 6 Pub Brewery & Kitchen–again set up on turn- key basis by CFB Consulting GmbH-and since I enjoy the energy and the creativity in craft breweries, I chose this place when Mr.Verma offered to do so. In District 6, I really enjoy talking to customers, use their comments, take feedback and continually make better beer.
Making good beer is almost alchemy, the temperature, the pouring, your mood, everything makes a difference. You need to be very positive and happy while brewing.
In commercial breweries also, you have to take care of the process but there you do have the leverage of using enzymes, head retention agents, other raw materials like rice flake, sugar etc., you cannot be negligent of anything in beer, whether it is commercial or craft. The plant, its technology and quality makes a lot of difference. That's why German plants are three times more expensive, they ensure quality and hygiene. The low maintenance of the German plants–sometime more than 10 years–makes them cost effective without compromising on consistency in quality of the beers.
I have a dream of creating a small, perfect brewery, where I could meet and speak to drinkers, and enjoy the whole process. You need positive energy, to make good quality beer. I also want to guide young brewers about the art of brewing! That's my ambition…
I cannot make good beer if I am disturbed, if I do not have positive energy, I cannot! And since we need to tell the customer why craft is special, you need to have a high confidence level with a great product. I see a very bright future in craft brewing but fear it may not last if people continue to compromise on equipment and raw material quality. The equipment and processes are critical. Every part- the washing of glasses, the temperature of the glassware, the tapping process-has a specific requirement. If it's not perfect, the beer will suffer.
Without cleanliness and usage of proper machinery, chances of microbial and fungal infections are very common. The beers become flat, fruity, loose the head and are heavy. This the customers normally do not notice or undertand, but it effects the market.
I hope this will change, once the maturity a understanding of beers becomes clear to the customers and then, breweries in India will reach global levels.
BEER IN DISTRICT 6
In India, the most favourite beer is lager beer. Indians like it because it has a crispy body and is a little bitter. Its ABV (alcohol brewing value) is about 4.5 %. This beer goes well with spicy Indian foods-kababs etc, and that's how we serve it in District 6.
Fast catching up in taste is the typical Bavarian style Wheat beer which is mildly flavoured with an ABV of 4.4%-4.5%. The favourite could be the hefeweizen; it is the highest selling beer in India. It's stylish to enjoy this beer today, so it's a regular at most pubs, served with barbequed foods, since it's a bit sweet.
Dark beer, which is essentially a German beer, uses roasted malt, and has ABV 4.5%. It has a slightly roasted flavour, which is why it is sometimes called coffee beer and is the third favourite in District 6 market. It usually goes well with roast food-like tandoori snacks, along with German bread.
Then we have Lager strong-a darker beer, which uses different types of malts and two types of hops in brewing it. It is crispy and full bodied with ABV of about 6%.
There are a few other flavours that sell well in craft breweries. One interesting one is Smoked beer-Schlenkerla Smokebeer from Bamberg. Many breweries make Citrus flavoured beer which has only 2.4% alcohol and is generally considered a ladies' drink! It is very refreshing in summer, energetic, and a bit sweet.
IPA is pale beer that we make only with German purity law beer, 1516 AD. We use only German raw material, hops and equipment for these, and they are completely natural, with no added flavours, or additives.