American Hops from the Pacific Northwest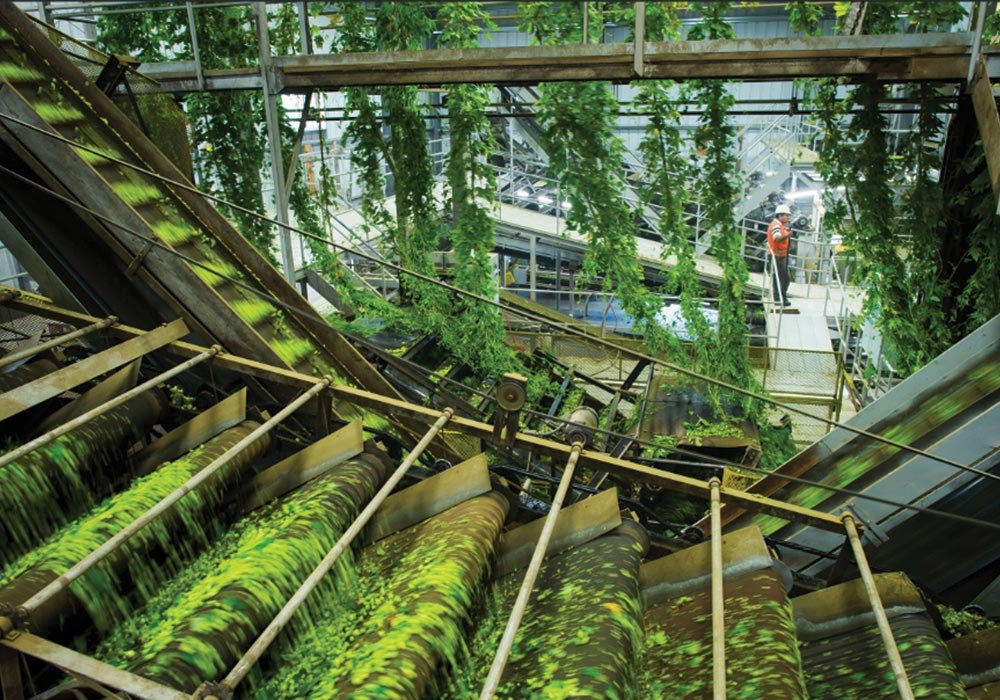 Yakima Chief Hops is a 100% grower-owned global supplier of premium quality hops. Passionate about providing brewers with the ideal ingredients, Yakima Chief Hops is a culmination of Hop masters, beer geeks, famers & family who share a culture of pride, partnership and innovation centred on sustainably produced hop products & brewing solutions from the Pacific Northwest.
All Yakima Chief Hops products are available in India through their authorized distributor Brewnation, who introduced Yakima Chief Hops products to the Indian craft beer sector in 2016-2017 and since then it has become the favourite brand of hops accounting for majority of the market share. Brewnation today stocks the entire range of Yakima Chief Hops in T-90 Pellets, Cryo Hops® pellets and CO2 extract. Well stocked with 50+ varieties you are bound to find the next big hop from the portfolio – Amarillo®, Cascade, Centennial, Chinook and the new world hops Azacca®, Citra®, Ekuanot®, Mosaic®, Sabro™, Simcoe®, Loral® along with range of these hops available in Cryo Hops® pellets. Brewnation ships hops from their 11,000 sq feet cold storage facility in Hyderabad with state-of-the-art temperature monitoring systems ensuring hops are well stored after arriving in their warehouses. The arrangements with recognized logistics companies ensure that you can receive hops in the fastest time possible all over India.
Launched in 2016, Brewnation is a single point contact for all things one needs for setting up and running a brewery – Raw Materials like Yakima Chief Hops, Bavarian & Nordic Malts, Yeast, Herbs, Spices, Oak barrels for Ageing Beer, Dispensing Towers, Kegerators, Glassware, innovative tools like gas blenders, nitro generators and more. They also help out with equipment consultation and audits, technical support, recipe development and any support required for the brewing sector.
Brewer World in conversation with Jim Lambert Asia / Alabama, Sales.

Yakima Chief Hops is an old and established brand. How do you take this legacy into the future?
As a grower-owned company, we believe the two most important stakeholders in the hop supply chain are growers and brewers. For six generations, we have been focused on improving the supply chain so our customers can make great beer. Because of this, our future will be secure for the next generation of hop-growing pioneers.
How do you approach the business side of production of hops?
We approach the business side of producing hops and hop products with a relentless focus on superior quality, which ultimately creates ongoing value for our customers. The direct connection we foster between growers and brewers provides the inspiration and feedback needed to proactively improve operation to be more efficient and productive.
In your view, what are the secrets of good beer making?
Maybe I am biased, but there is no beer than cannot be improved by adding more hops. Great beer starts with great raw materials, and through ongoing grower and brewer innovation, we believe there are endless possibilities when it comes to hops.
What are the process steps required to turning out top-quality products?
In 2008, our pioneering grower-owners created the Green Chief® internal farm quality and sustainability management program to achieve long-term quality goals in farming operations. Our job at Yakima Chief Hops is to preserve that quality. In addition, we have a close partnership with Yakima Chief Ranches, a hop breeding and brand management company that works to improve varietal purity, safety, crop management and harvest quality for all hops. Through their Footprints® program, we believe quality begins in the field. Hop growing is unique in that a significant amount of the processing occurs on the farm with picking and drying.
What is the major difference in brewing & the outcome between using hop pellets & hop extract?
It's complex, but hop extract is a product that consists of the alpha acid, beta acids and hop oils. It is used primarily in the brew kettle for bittering. Hop pellets are simply the processed product of the hop cones, preserved in an oxygen-free environment to reduce the loss of quality over time. Recently, more hop pellets have been used post-fermentation as "dry-hopping" to add unique flavors and aromas to beer.
Talk to us about your portfolio of hops available in the market?
We have a wide portfolio of hops to offer the market including most of the proprietary hop varieties, most of the American public varieties, and even some popular imported varieties. We also have a wide range of hop products including pellets, extract, advanced products and our own innovative Cryo Hops® pellets.
Talking about quality, how do you see the positioning of the Yakima Chief Hops identity in the industry?
Other than building solid relationships with growers & brewers, our annual customer surveys indicate that breweries who use our hops are happy with our quality. That is a testament to our dedicated growers and our supply chain systems. In 2018, we added a team of brewing innovators who specialize in Technical Solutions.
This team is highly knowledgeable and helps set us apart from the rest by providing brewing solutions and maintaining the calibre of our industry-leading, super-premium hop products.
How does one tell good hops from ordinary ones? What factors help determine its high quality? How do you meet these standards?
We believe it's not about the next five years–it's about the next five generations. Good hops are grown with care, dried properly and processed to lock in that quality. We work closely with our growers to provide detailed feedback on sustainability and Corporate Social Responsibility. By doing this, they embrace a culture of continuous improvement.
Yakima Chief Hops has a significant presence in the rapidly growing beer market of India. What are your plans specifically for this country?
Our passion is great beer. And we believe that starts with great hops. Our goal is to create value for brewery customers via our distributor Brewnation in India so that they can keep their customers happy.
What keeps Yakima Chief Hops ahead of the competition?
No matter the size or barrelage of the brewhouse, Yakima Chief Hops is a resource for all brewers. We stay humble, keep focused on providing value and keep making important connections between hop growing families and the world's finest breweries.
HOP Portfolio
Citra®
Developed by Hop Breeding Company and released in 2007, Citra® HBC 394 features high alpha acid and total oil content with a low percentage of co-humulone. It is one of the top ten aroma varieties for craft brewers imparting distinct citrus and tropical fruit flavours.
Ekuanot®
Developed by Hop Breeding Company and released in 2014, Ekuanot® HBC 366 features pronounced aroma characteristics and extremely high oil content. This variety bursts out of the spring soil in vibrant yellow and gradually matures to a deep green colour by Fall harvest.
Mosaic®
Released in 2012, Mosaic® HBC 369 contains high alpha content and features a unique and complex aroma profile that translates favourably into a variety of beer styles. It is a daughter of Simcoe® YCR 14 and a Nugget derived male. Mosaic® is named in honour of the artistic assortment of aromas and flavours it is capable of presenting.
Sabro™
Sabro™ HBC 438 is the newest release from the Hop Breeding Company. Sabro™ is an aroma hop that is notable for its complexity of fruity and citrus flavours. Sabro's™ pedigree is the result of a unique cross pollination of a female neomexicanus hop. With a robust brewing performance, Sabro™ proves to be a strongly expressive hop that translates its flavour incredibly well into beer.