60 Beers In 16 Days: A Beer-Laced Adventure Across Europe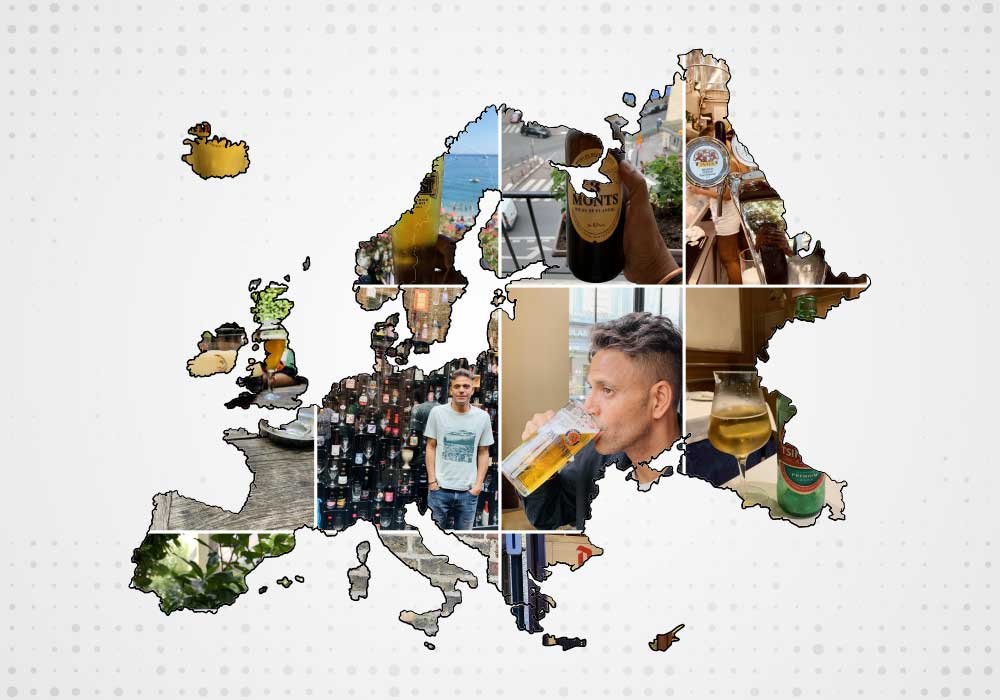 Travelling through Europe is always fun and if you are a beer lover then it's like a kid in a candy store. This was my story exactly from my last European sojourn in July last year.
What I started with was a packed schedule with 12 cities and 5 countries, everything – right from tickets to hotel bookings was planned. But what I hadn't planned was the Beers. I decided to leave that to chance.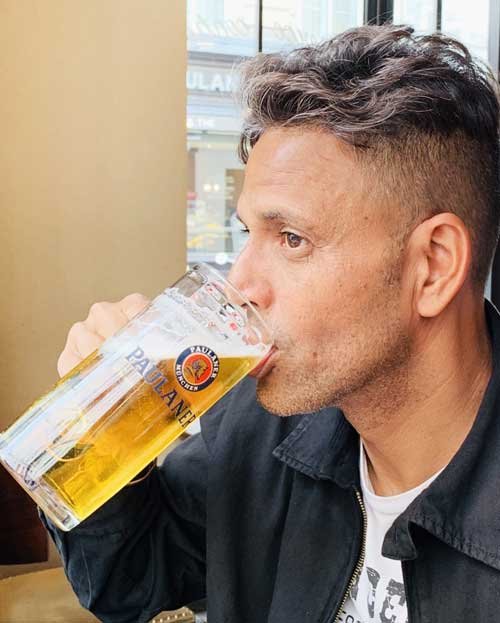 I tried 60 different brands of beers in 16 days: gallons and gallons! I discovered so many new brands that I never even knew existed and for this very reason – and was glad I hadn't planned things out too meticulously. I was also really curious as to how much mileage these beers would provide because as Indians we are fascinated with " kitna deti hai". I finally deduced that the mileage was roughly 5 km per litre, and no bones about it – we drank the brews as we walked!
My beer journey started at Amsterdam with the mindblowing Heineken Experience which ended with tall, fresh glasses of Heineken beer. The local brew scene also got us to try Gulpener which was local. Apart from these the other tryouts were the Lowlander White Ale, Guinness, Kilkeney and a Hop House Lager.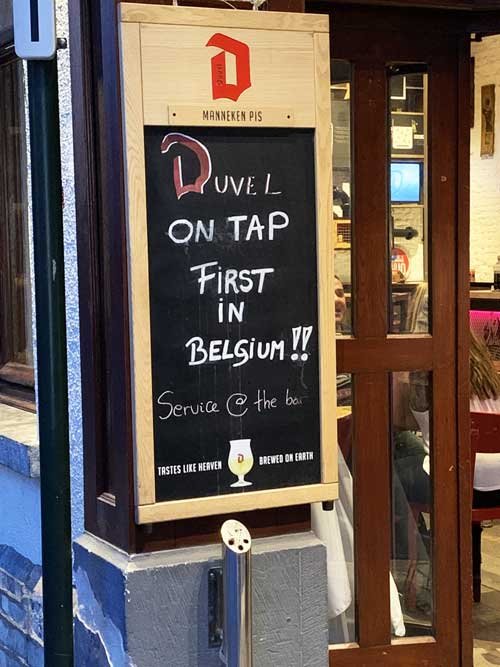 Next we stepped into the Capital of Beers – Belgium! We got off on a fresh start as we happened to stumble upon the only place in Brussels offering Duvel on tap. The taste had me glued to my bar stool and I had to be pulled out forcibly – the beer was so good! My next detour took me to a local bar where I experienced a whole new array of beers! As if on fire, I quickly drew up a list with Leffe Brune, Westmalle Trappist, Chimay Peres, Delirium, Karmeliet Triple and Leffe Ritual 9 and devoured them all!
Stopover in Ghent was all about Gentse Strop as a substitute for water. When we arrived in Bruges we literally arrived at the Beer scene. Our visit to this place called Bar To Be was almost like an adventure straight out of a fairy tale. The huge Beer wall at the entrance was like Disneyland for beerlovers, followed closely by the bar section where we redeemed ourselves with Paix Dieu, Kwak and Delirium on tap. Little did I know, I was sitting in Halve Maan Brewery which I had marked in bold on my map. It was here where I tried the potent 11% ABV Straffe Hendrik followed by the inhouse Brugse Zot.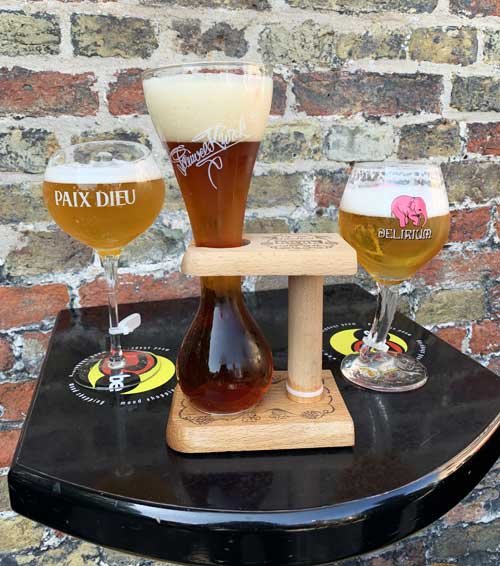 My stopover in the wine country of France was loaded with surprises too. Paris had a lot to offer from Fischer to German Paulaner and Czech Pilsner Urquel. But the real icing on the cake was the 3 Monts beer:  which made me go on a hunt for a corkscrew – seriously, a cork screw for Beer!
The Italian land I was never too sure of, but my first glimpse of unfiltered Birra Moretti in Milan sent me in a rock and roll mode. It was my first time trying unfiltered Beer and as a beer lover, I took to it as a fish would take to water. Surprisingly, of all the places, it was Italy that stored the biggest surprise for me in terms of Beer brands and offerings – right from the Ichnusa Unfiltrata, to the regular Birra Moretti filtered Beer.
Florence didn't let my expectations down either. It was here I got to try San Miguel, Castello, Peroni, Haufbrew House, Messina, Grolsch. Meanwhile, a trip to Cinque Terra got me Forst at the seaside.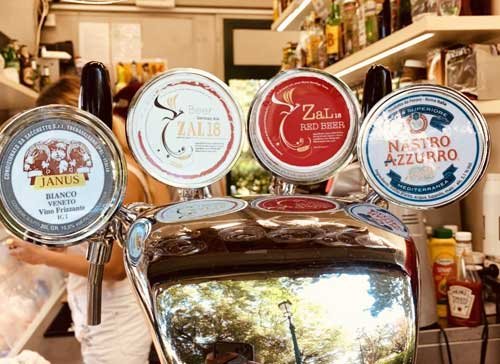 Rome gave me an adventure in terms of brands I personally challenged myself to sift through. I tried Becks on tap, Peroni Gran Riserva Rossa, Birra Moretti Alla Siciliana, Leffe Triple, Birra Moretti Alla Piemontese, Birra Moretti La Bianca, Becks Berlin Bock and Tennents Super. There was Corona right outside the Vaticanserved with flamminos lime, and the biggest was running into Tsingtao – a beer that landed in Italy all the way from China!
A visit to an all American pub got me Lisa Lager, Duchessa Wheat, and Reale Stout.
The romantic city of Venice further added fuel to my romance with Beers and the party continued with La Birretteria, Janus Bianco, Zal 18 German Ale, Zal 18 Red Beer, Nastro Azzurra, Birra Moretti Ricette Original, La Trappe, Peroni Gran Reserva Bianca, Abbaye Du Lys Triple, Carlsberg Pilsner, and Carlsberg Unfiltered.
A trip back to India meant a layover at Kiev ( Ukraine). While others guzzled pizza, I indulged myself in some local Stare Misto and Krusovice at the Kiev airport.
When I went through my picture gallery at the end of it all, I realised what an achievement it was! For me, it was a dream come true and my adventure has broadened my horizons via all the different beer brands and styles I tried. Each one tasted uniquely different from the others, and not one left a bad taste, and as for the local brews in Italy – well that was definitely an added bonus!
Now my travel is all around the historical sights. But above all, it's about the BEERS!
This story has been contributed by: Vinayak Chaturvedi
Guest Writer profile:
A complete beer enthusiast, Vinayak loves to see the world through the glass prism of beer. To him, the sight of a chilled glass of beer with a nice head is like spotting a rainbow in the sky, and while he completely digs Pilsner style beers, he loves to experiment with new styles. A passionate hotelier and hospitality entrepreneur by profession whose holidays are all about historical sites and local beers, Vinayak loves to spend his free time in a cosy corner of his balcony with a good beer in hand and retro music playing in the background – aptly termed as "The art of chilling". Vinayak is currently staying busy reading about home brewing and aspires to be the "monk who never sold his beers" but drank them all himself! Follow Vinayak on Instagram: @bier_devil