14 Breweries To Try In Maharashtra For Oktoberfest Beers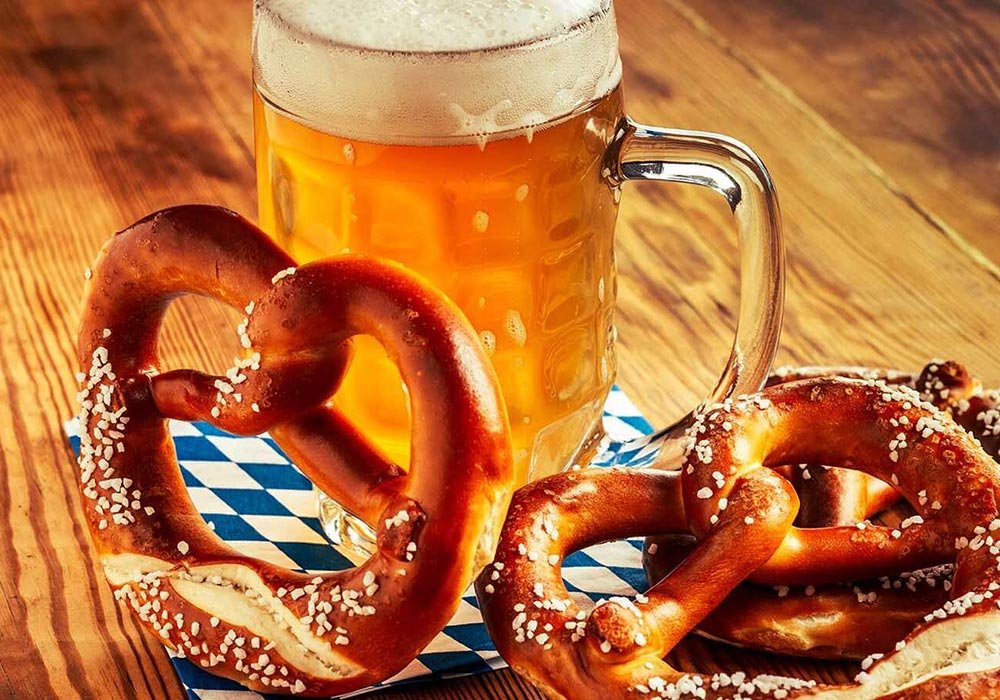 The time is nearly up for us to savor this season's Oktoberfest beers. And as the weather starts to mercifully cool down, there's one must-have beer style you simply have to try (to say the very least) – that'd be the rich, season-friendly Oktoberfest beer. While some are a bit more twisted or creative to be a part of the Oktoberfest beer line-up, they still oblige the spirit of Oktoberfest. Curious to try some of the best Oktoberfest beers in Maharashtra? This is where we come in to round-up 14 breweries that are serving Oktoberfest beers which are certainly worth your time and consideration.
Lost River Brewing
Danube Drift – Vienna Lager
Lost River's Vienna Lager is an easy-drinking copper coloured lager that originated in Austria. It has a clean and prominent toasty notes of Vienna malt along with a crish and refreshing finish to balance it out.

Drifters
Märzen
This Oktoberfest lager pours amber with an impressively clingy froth. It offers fresh hops and warm, toasty malt in the bouquet. The velvety mouthfeel and medium body give way to a full malty, sweet flavor and reserved, but firm, hop bitterness. It finishes with a well-rounded and tidy sweet/bitter finish.

Hapi Beer
Rauch & Roll
Rauch & Roll is Hapi Beer's newly launched beer for Oktoberfest. It's a traditional Smoked Lager originating from Germany with a bold, beguiling smoky flavor balanced by malty, toasty richness. Try it out at their Brewpub, taproom or growler station.

Kimaya Brewing
Festbier
Kimaya's Festbier is a classic Oktoberfest lager that is crisp and smooth with a malty backbone and pleasant noble hop notes. It's an easy all day drinking beer, ideally meant to be enjoyed by the liter!

Igloo Craft Beers
The folks at Igloo Craft Beers have brewed some special craft beers this Oktoberfest, that you surely need to try keeping in mind the flavors and ingredients of the season. The first one to be 'Dabble Dubble' which comes in from the land of devout monks, a complex Belgian style with deep aromas of spices and dark fruits like plum and raisins, and the second special craft brew from Igloo to be Ludwing's Party Fesbier – One of the 2 styles served at Oktoberfest that started as a wedding party crown, Prince Ludwing. Light malty toffee is characterized to keep you drinking by the liter.

Gateway Brewing Co.
Bomberg – Smoked Lager
A smoky collaboration between Weyermann® specialty malts and Gateway Brewing Company, to recreate Bamberg, Germany's famous Smoked Lager.
Smoked Pineapple Wheat
This brew is a collaboration between three stalwarts: Weyermann®, Germany's traditional maltster, Gateway & Bartisans, an artisanal cocktail mixer brand from Mumbai. Experience the magic of traditional smoking methods, pineapple, and herbaceous basil with the robust malt of your favorite beer this Oktoberfest.
Helles Lager
Helles is a deep golden color rich and malty beer with light bitterness from hops.
Common House
Rauchbier
'The Oktoberfest Brew' – Rauchbier – is a German-style lager brewed with rauch (smoked) malt. A medium bodied beer with the smoothness of good lager character all carried by moderate to somewhat high carbonation.

2 Down Beer Co.
Rauchbier Weizen
A smoky weissbier brewed using malted barley and wheat, smoked malt, and Bavarian yeast. This medium-light bodied beer gets a wonderful roasty, bacon-like character from the malt, and the trademark banana & clove character from the yeast.

Effingut
Märzen
Replicating a traditional German lager, Effingut has brewed a Märzen to celebrate this year's Oktoberfest. The aroma of this beer is driven by the malts with light bready and dry biscuity notes. A creamy, rich & toasty lager that is best enjoyed in a one liter stein!

Oi Brewing Company
Festbier
A traditional German lager beer right out of a Munich beer hall. Select German malts are giving it its amber color and malty flavor, while its grassy nose is derived from noble hops and classic weeks-long lagering techniques. Malt is balanced by moderate bitterness.

Yavasura
Märzenbier
A traditional malty German lager brewed particularly for Oktoberfest. Bready, toasty notes dominate the flavor, balancing out the restrained bitterness. Finishes dry to encourage another drink.

Crafters
Märzen
The Crafters Märzen is a traditional Oktoberfest lager. This beer is rich in malt with a balance of clean, hop bitterness. With a medium body, it has a rich toasty feel and a dry finish.

Independence Brewing Company
Märzen
Independence Brewing Company's Märzen is a malty-rich amber colored lager that boasts bready and toasty notes with a clean and crisp finish. It also has a delicate noble hop aroma which complements the style.

24K Kraft Brewzz
Märzen
Brewed exclusively for Oktoberfest, this crystal clear copperish hued beauty has notes of mild toast, biscuit, caramel & hint of roast. A month long aging has resulted in roundedness on the palate leaving a smooth aftertaste!
Dunkelweizen
The German-style Dunkelweizen can be considered a midpoint between a German style dunkel and a hefeweizen. It has a sweet maltiness and chocolate-like character.
Hefeweizen
Brewed with 50% local wheat in the grain bill, this partially hazy deep golden colored beer is a complex mix of banana-like fruitiness upfront followed by hints of clove. It is super session-able and thirst quenching.