Wildcraft Beverage Rebrands And Launches A New Product – Mango Cider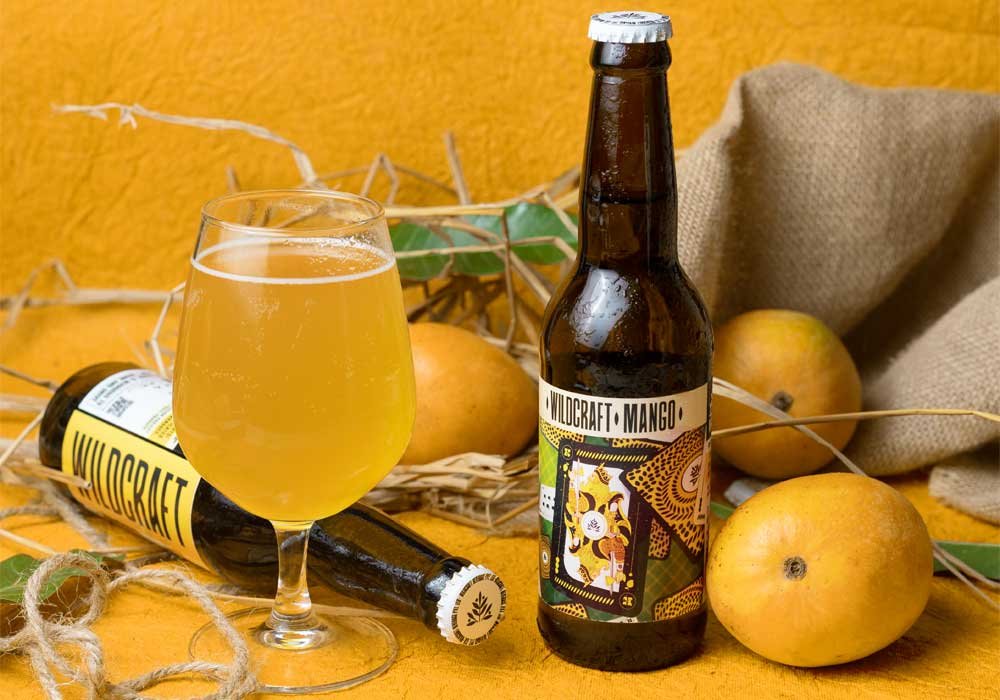 Double Bonanza! Wildcraft Beverage has been in the market for about two years and has faced challenges that no young brand could ever imagine. For the first three months, Wildcraft has received overwhelming response from the folks at events & retail; which had reassured them. Eventually, they slowly found a way to restaurants, bars & wine shops across the city and began growing at a steady pace.
And then, Covid-19 hit them hard, creating havoc around the world, shattering all plans for the unforeseeable future. But as they say, life is what happens to us while we are making other plans. That being said, Wildcraft has turned around with their core values and a newer mind set. They had time to introspect their goals with a new approach. Alongside this, Wildcraft's product was strong & well-loved by all. But the old aesthetics simply didn't speak for their true values. With new variants & geographies in the pipeline, Wildcraft Beverages knew there was no better time than now.
And so they began a quest to re-shape the look & feel to be more in-line with the brand that they are and they will be. Right away, rebranding kicked off with the letter W followed by the element of nature, life and inspiration. Then fruits and ingredients were thrown into the mix to turn inspiration into a reality. And just like that, a brand spanking new logo was born!
A culmination of Wildcraft's core values in an all new look! Their ethos & tagline re-iterated & re-vamped!
Along with the redesign comes another surprise for the consumers. It took them months of collating data from the event consumption, countless test batches, focus groups & gobbling loads of ciders before settling in on a Mango Cider!
Wildcraft's Mango Cider is as smooth as it is sophisticated. Made with the world-famous Alphonso mangoes from Ratnagiri, it boasts of a fruity & tarty note in every sip. This refreshing drink will become your absolute favourite drink that will hit you with nostalgia and transport you to happier times of your childhood!
Wildcraft is happy to announce that the Mango Cider is available for pre-orders on all of their social media platforms @wildcraftbeverage