Typo Hard Seltzer: Redefining Drinking Culture in India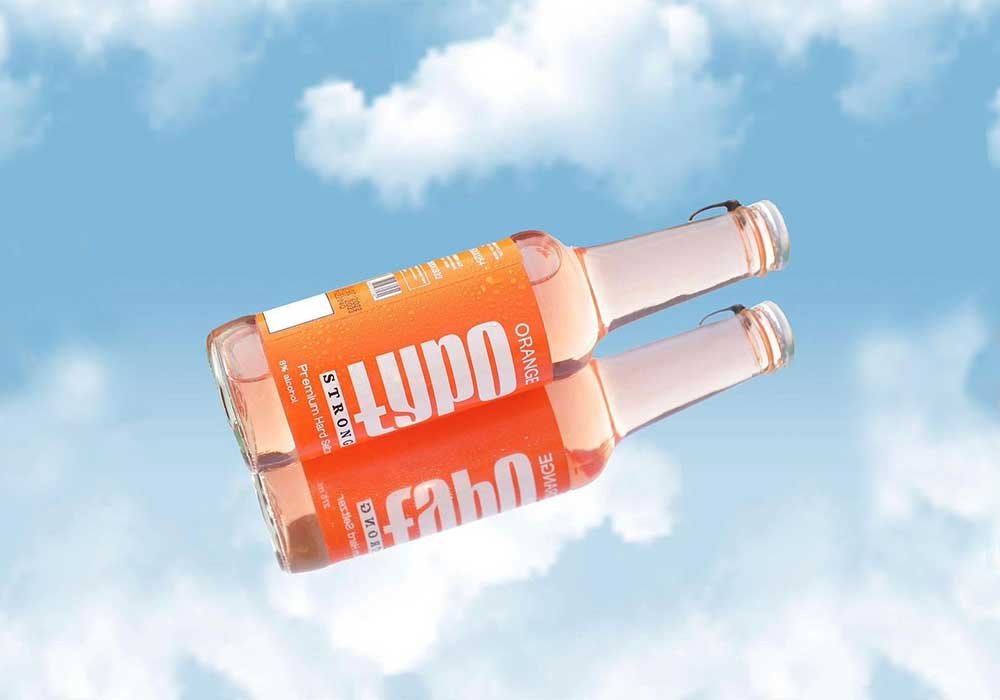 Typo Hard Seltzer is crafted using simple, premium ingredients made with purified water, natural fruit flavours, and alcohol. Typo is easy to drink, versatile, and portable. Typo is positioned as a gender-neutral RTD brand, making it a popular choice among a wide range of consumers.
Typo Hard Seltzer offers a variety of pleasing and refreshing low-calorie drinks produced from natural ingredients. These Hard Seltzers are available in a variety of flavours, including Ginger Ale, Orange, Cranberry, Lemonade, and Berry Berry, and have an alcoholic level of 4.8% to 8%. The flavours were created in partnership with a top beverage development company in the United States, and the drinks are produced at a Goa-based distillery.
The founder and CEO of Lemonwedge Ventures Pvt Ltd, K Santosh Reddy, has a passion for building and scaling consumer brands. With Typo Hard Seltzer, Reddy intends to bring about a new cultural revolution around how people drink and experience alcohol in the country.
In the chat that follows, Santosh Reddy walks us through the roots of the company, the challenges he overcame, the creation of new flavours and recipes, and his future goals for the company.
What inspired you to start a hard seltzer brand, and what sets your brand apart from others in the market?
During my undergraduation in the States, I witnessed a massive cultural shift around how people drink and experience alcohol, which led me to bring hard seltzer to India. What sets us apart is the quality of the product and taste. Most of our sales come from word of mouth. We have spent very little on marketing. We have sold over 8,50,000 bottles in our first year of launch, which is a testament to our product's quality.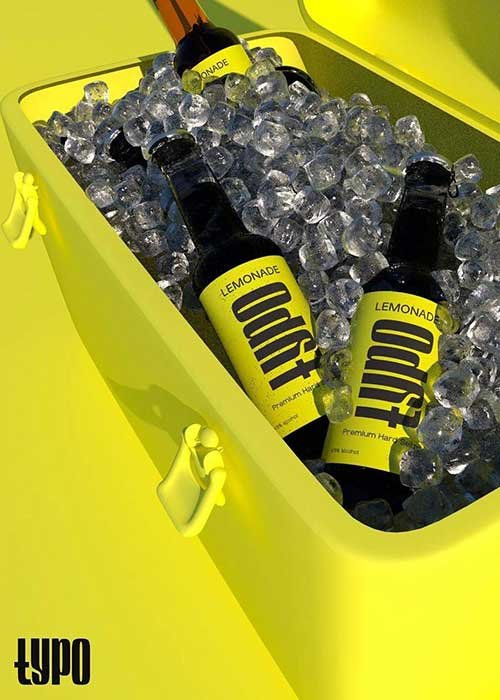 Why Typo? How did you come up with the name? Tell us the story behind it.
In an industry rife with cliched names and messaging, we wanted our branding to be unapologetically radical whilst not taking itself too seriously, and we found just the name that effortlessly embodies the two extremes. Typos are an enigma, those wild occurrences of human nature when we are spontaneous. The significant indicator of living in the moment is not overthinking and certainly not proofreading. When the fingertip meets the screen, our elevated instincts do the work. You can't engineer that rush of possibility. It just happens. 
And so does Typo. 
What challenges did you face in launching your brand, and how did you overcome them?
As a young and fast-growing business, challenges come every day. One challenge that we still have is since most of our raw materials are imported, we have to project lead times with precision. Another challenge is ensuring the distribution and liquidation cycle are well thought through.
How do you come up with new flavours and recipes for your hard seltzers?
Initially, we tied up with globally renowned beverage formulation companies, but now we have an in-house team for new flavour formulations. 
What is your target audience, and how do you tailor your marketing efforts to reach them?
Our target audience is between the ages of 21-40+ years. This age bracket prioritizes convenience and is experimental to try out new brands/flavours. We tailor our marketing efforts to reach them through both online and offline channels.
How do you ensure the quality and consistency of your products, and what steps do you take to maintain customer satisfaction?
Quality and consistency are the most crucial factors. We have a quality control team that ensures them. On the customer satisfaction side, we take a lot of feedback from consumers and try to implement those changes to suit their tastes better.
How do you keep up with the latest trends and innovations in the beverage space? What are some of the most exciting developments you've seen recently?
Beverages in general, is a very exciting space, and we are partnered with the world's leading suppliers to incorporate new formulation technologies. Advancements in forward osmosis are enabling beverage companies to improve efficiency in concentrating beverage products such as ready-to-drink, beer & coffee.
Ultra-fast cooling systems based on reverse microwaves are also being developed to serve beverages at recommended temperatures within minutes rather than waiting for the bottle to chill in the fridge. These technologies, among others, allow beverage manufacturers to improve product quality and food security.
We're also a highly data-driven company and glean insights across the pipeline to optimize production and distribution. 
How do you stay competitive in a rapidly evolving market, and what strategies do you use to stay ahead of the competition?
We stay competitive by constantly listening to our customers, understanding their preferences and developing new products to meet their needs. We also employ online and offline marketing strategies to increase brand awareness and reach new customers. In addition, we target new markets, hire motivated talent and always look to the future and adapt to the changing market conditions.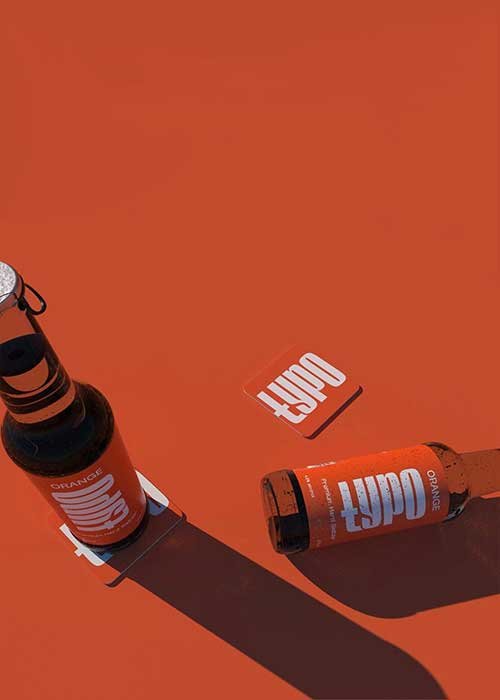 What is your vision for the future of your brand, and what steps are you taking to achieve your goals?
As a challenger brand in the alcohol space in a rapidly growing market, the potential is huge, and we have plans to go pan-India. Currently, we serve 3 markets – AP, Goa & Telangana, and have sold over 8,50,000 bottles in the first year of launch. We have secured approvals from the authorities and will be launching soon in Karnataka & Pondicherry. We are currently raising growth capital and are hopeful to close the round soon.
What advice would you give someone looking to start their 

own hard seltzer brand?
My advice to someone looking to start their hard seltzer brand would be to focus on quality and taste and to understand your target audience and their preferences. It's also necessary to build an efficient supply chain by procuring raw materials, stocking the market, and investing in a quality control team to ensure consistency and customer satisfaction. Additionally, it's important to stay on top of regulatory requirements and to build a motivated marketing team to increase brand awareness and drive sales. Finally, be prepared to work hard and be flexible in adapting to the rapidly evolving market conditions.