Head Down, Hold On! "The Great Escape" to a Novel Beer Drinking Experience is here
Aurum Brew Work, "a microbrewery in Bengaluru is all excited to serve its latest craft beer inspired by the famous movie "The Great Escape" starring Steve McQueen – 'The King of Cool' and of course inspired by Triumph motor-cycles."
The beer is an easy drinking pale ale with stone fruit notes that perfectly finishes off with a hint of bubblegum on the palate.
The microbrewery, in collaboration with BrewNation and The Beer Chronicles just launched a mind boggling beer called Triumph. Inspired by Triumph motorcycles, a brand that holds a special place in the hearts of those who love taking off on long meditative rides through the wilderness, the recipe also involves the use of a new variety of a high-yielding aroma hop, which coincidentally happens to be nicknamed "Triumph" by Dr. John Henning (plant geneticist) a fan of the motorcycle brand.
As such, the beer has been lovingly named Triumph Hop Rocket borrowing its tagline from the famous Triumph biker's catchphrase: Head down, hold on.
It all started when BrewNation's founder, Ankit Sethi – who continues to set new hoppy trends in India by introducing never-before-seen varieties of the essential ever-growing ingredient – decided to import Triumph hops to India. He approached George Jacob, owner of The Beer Chronicles and Brewmaster at Aurum Brew Works, for a collaboration that would accurately portray the flavour profile of this hop.
In the words of George, owner of The Beer Chronicles: "When my friend from Brew Nation called me and said there is a hop named after the Triumph motorcycle I got really excited because I'm a big Triumph fan myself and I own the bike too, so I jumped up to the chance and said, Ok! Let's do it." That's when the journey took off from there.
On the subject of brewer's inspiration, George thoughtfully comments: "There's no dearth of inspiration when it comes to art. Inspiration is all around you, and most importantly, it is within yourself. Very often, one finds that the things he is the most passionate about are often the best sources of inspiration. And that's exactly what happened here."
The recipe was first tested at Aurum Brew Works along with a seminar and brew talk conducted by BrewNation. Craft beer lovers from all over India were invited for the event where they brewed the beer and got to know the Triumph hop a little better. "We decided to do a very basic pale ale recipe because we really wanted the profile of the hops to shine through. Everything about this beer: from the aroma to the flavours to the mouthfeel, it's all because of the hops. They lend a delicious citrusy-apricot, stone fruit-like flavour to the brew with some very subtle yet easily distinguishable notes of bubblegum."
Comparable to noble style hops, the Triumph variety lends a distinct, juicy aroma and flavour to beers. As far as its brewing capabilities are concerned, it ranks high on the bitterness scale, a fact that's surprising for an aroma hop. George expects the Triumph hop to become a great addition to any brew house's inventory, as it is the ideal ingredient to infuse beers with a bubblegum flavour. "As of today, we are the first guys in Asia to have used these hops to brew a beer," George quips proudly.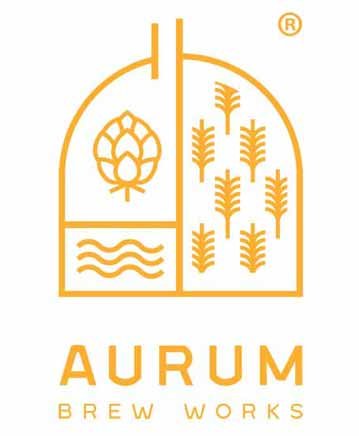 After its formal launch on 25th January 2020, the Triumph Rocket Hop will be available on the menu of Aurum Brew Works.
Go try it out and let us know what you think of it!