This Colorful Season, Throw A Fabulous Holi Party With Your Drink Of Choice
Happy Holi, Beer Buffs! Let your happiness and beer overflow this Holi as you share the joy of colour. The festival of holi serves as an annual event that unmistakably signals the start of the beer season. The traditional decorations, delicacies, and beverages surrounding the festival of colours—from homemade gujiyas to boozy alcoholic drinks —here are some of the go-to drink options we have stocked up for you to celebrate the season of colours.
Kotsberg Premium Pils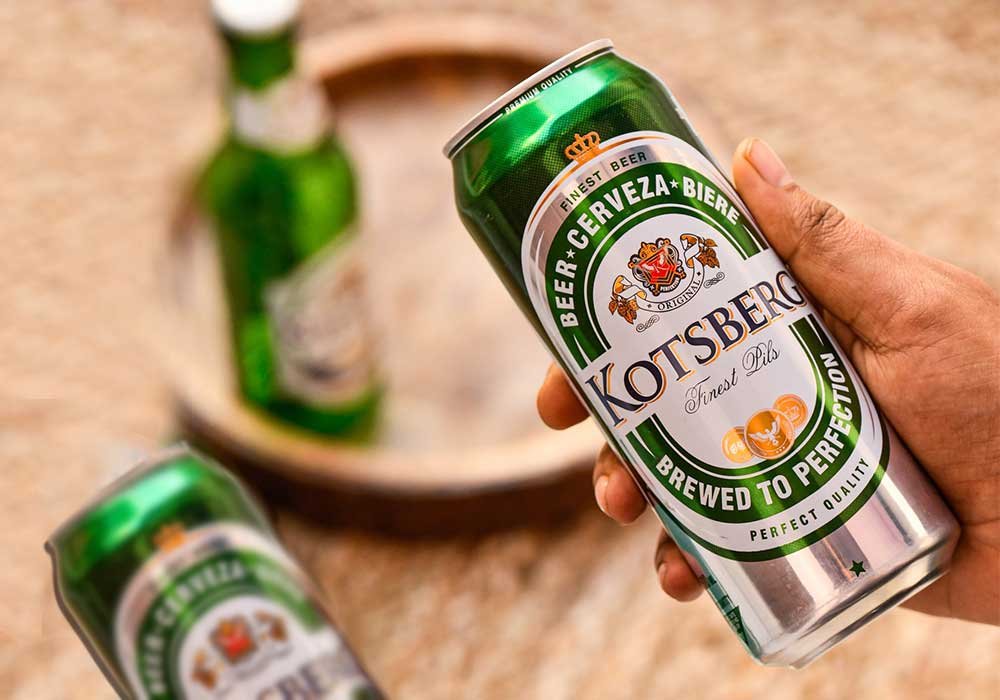 This beer has a 4.5% ABV and is apt for those who want to keep their beer light and breezy. Comprising brewed rice, barley and German Hops, this beer offers an unmatchable taste. While the Barley lends it the colour tone and malty sweet flavour, the rice makes the beer light and crisp resulting in a refreshing taste. Kotsberg Premium Pils recently bagged Gold Medal at Brussels Beer Challenge, affirming its standing as a truly global drink with a hint of Indian flavours. This light beer is the perfect accompaniment to begin the festival of Holi, as it goes well with a majority of starters.
Spyk Hard Seltzer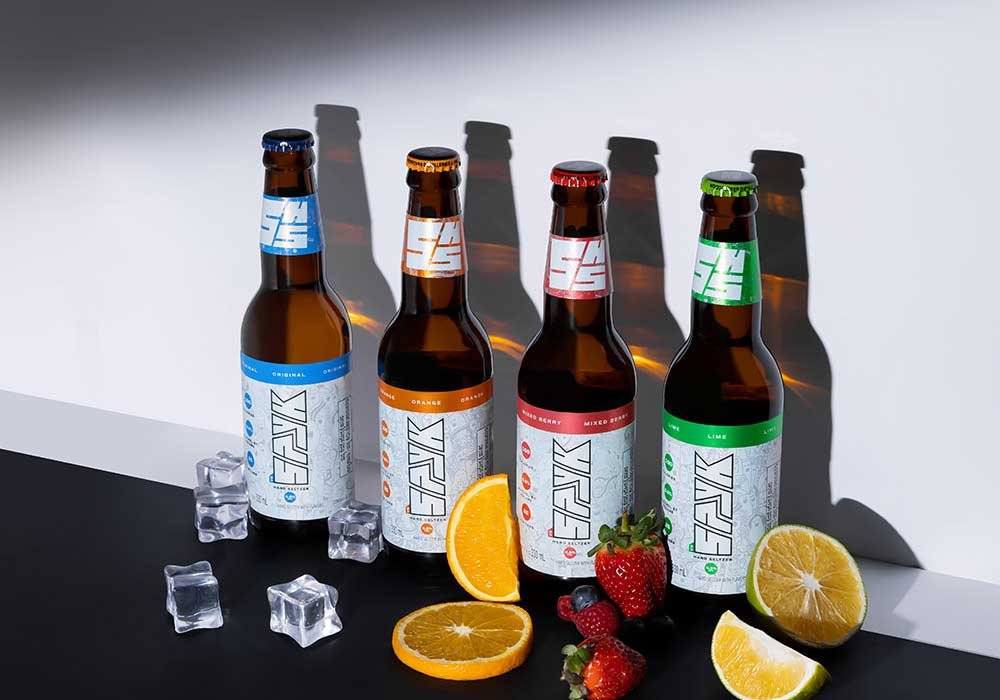 Spyk Hard Seltzer, India's first brewed hard seltzer, is an all-natural, brewed beverage for the modern, playful, conscious consumer- making it the go-to drink for this festive season. With a crisp, refreshing taste that is also shockingly light, Spyk leaves you with a pleasant, guilt-free buzz, making it the ideal social drink this Holi. With as low as 100 calories and just 2G carbs, it is well-suited to celebrate the energetic, vibrant, and electric spirit of the festival. With four delicious variants ranging from flavours including Lime, Orange, Mixed Berry and Original, Spyk is the perfect way to enjoy a rejuvenating experience this Holi.
What are you waiting for? #GoHard with Spyk this festival of colours!
BeeYoung Beer
BeeYoung starts with a crisp attack delivering a perfect malty taste followed by ripe fruitiness on the mid-palate. Its invigorating flavours & taste make each sip eventful and perfect for all social settings, most enjoyed in the company of your loved ones. BeeYoung beers exhibit graceful flavours of carefully selected international malt with the inclusion of premium Basmati rice to provide smoothness on the palate. Noble hop Saaz is carefully chosen and infused with Himalayan source water from Bhakra Dam. With an ABV of 7.2%, BeeYoung is set to premium the strong beer segments and establishes itself as India's first strong craft beer.
Spread buzz and cheer with BeeYoung beer this Holi and let it make your moments of joy colourful, flavorful and catchy!
Godfather Super 8
Introduced by DeVans Modern Breweries Ltd, this strongest beer has been crafted for beer guzzlers who prefer to hold their drink while relishing a strong and refreshing flavour. Godfather Super 8 has 8% ABV, the highest permissible in any beer in India. Godfather Super 8 is a recent variant of Godfather, an award-winning beer that has achieved iconic status over decades among beer lovers. The smooth and refreshing drink has notes of coriander and pale malt. It is made with the choicest German bitters and Indian malts that give the beer the unique taste that beer lovers swear by. Its long brewing cycle makes Godfather Super 8 a truly perfect beverage, apt for a Holi celebration. 
Grizly Hard Seltzer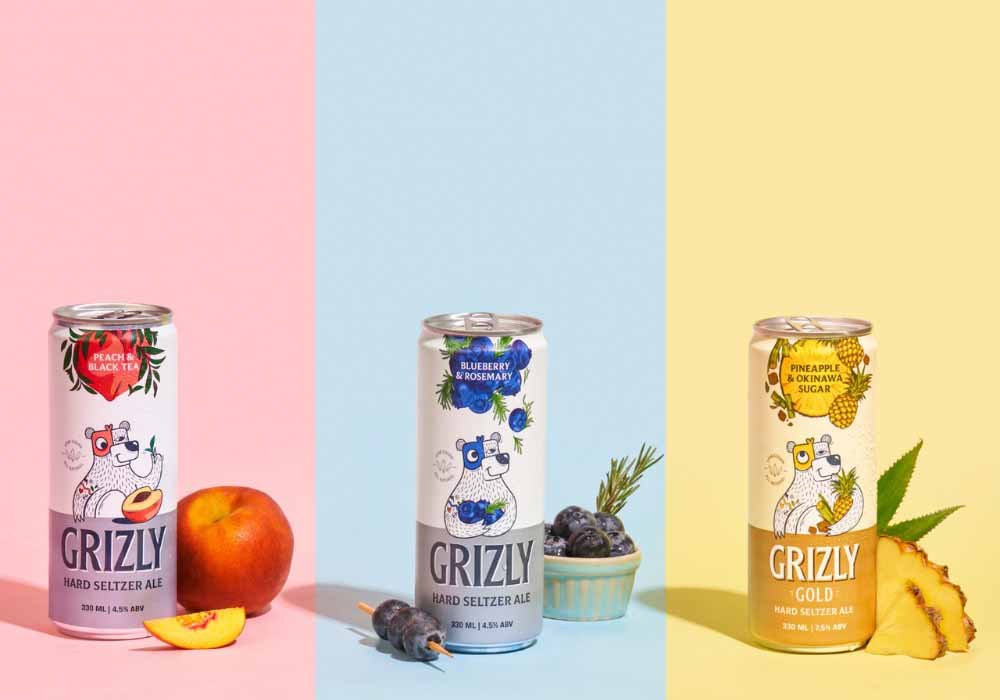 Grizly Hard Seltzer is a perfect choice for Holi celebrations and consumers looking for healthier & flavorful options. Grizly Hard Seltzer Ales are all-natural, low sugar, drinks that infuse the finest herbs and fruits that nature has an offer with alcohol. Available in three flavours, Pineapple & Okinawa starting, Peach & Black Tea and Blueberry & Rosemary, these seltzers have been masterfully twisted by expert mixologists and are highly sessionable.
Heineken Silver 
Enjoy Heineken® Silver, a crisp, smooth, and simple-to-drink lager, as you celebrate the festival of colours. Heineken Silver is exclusively designed to appeal to young Indian consumers. It is a high-end offer that satisfies their taste requirements. It's smooth, simple to consume, and fits well with their dynamic, ever-evolving lifestyle. With the introduction of this premium beer in Bangalore, Mumbai, and Goa, a new generation of customers can now enjoy a fun new way to socialise. Savour its mouthwatering flavour in a chic silver can or recognisable green bottle.
Lone Wolf Beer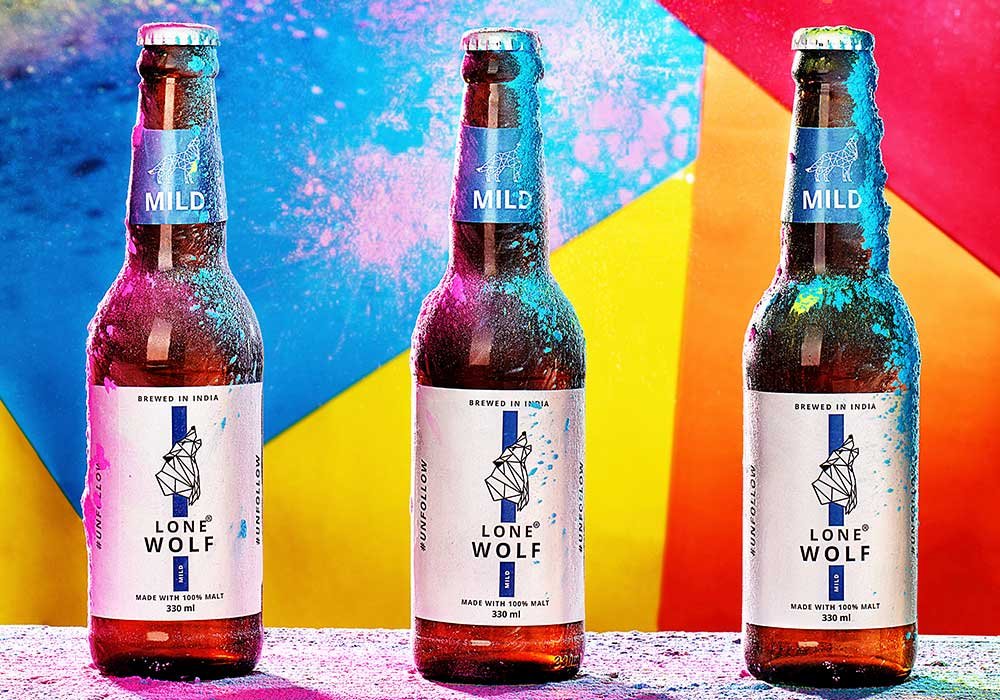 Vibrant, fun and full of potential for impromptu fun, the festival Holi resonates with Lone Wolf's brand ethos. Lone wolf beers are brewed in Punjab and have a year-long shelf life. With two (2) variants currently out in the Indian market, Lone Wolf Strong and the Lone Wolf Mild Lager, they plan to add a couple of aromatic and rich beers to their portfolio every year. They aim at creating a counter-culture, one that #unfollows the trodden path. The go-to beer for all dreamers, adventurers, mavericks & alphas! Those who don't conform to strict, conventional boundaries. Lone Wolf is available for sale and distribution in Delhi, Haryana and Chandigarh while Punjab and Himachal Pradesh will follow soon after. A can of the Lone Wolf Strong beer is priced at INR 110/- in Delhi, and a pint of their Mild Lager is priced at INR 85/-
Let's lavishly celebrate the festival of colours, with good food and better booze! With easy-to-store cans and pints, let beer be your partner that helps wash down the mouthfuls of sweet gujiyas and pakodas. Don't forget to drink responsibly, so this Holi, #BuraNaKhelo, Holi hai!