The 6 Most Loved Commercial Beers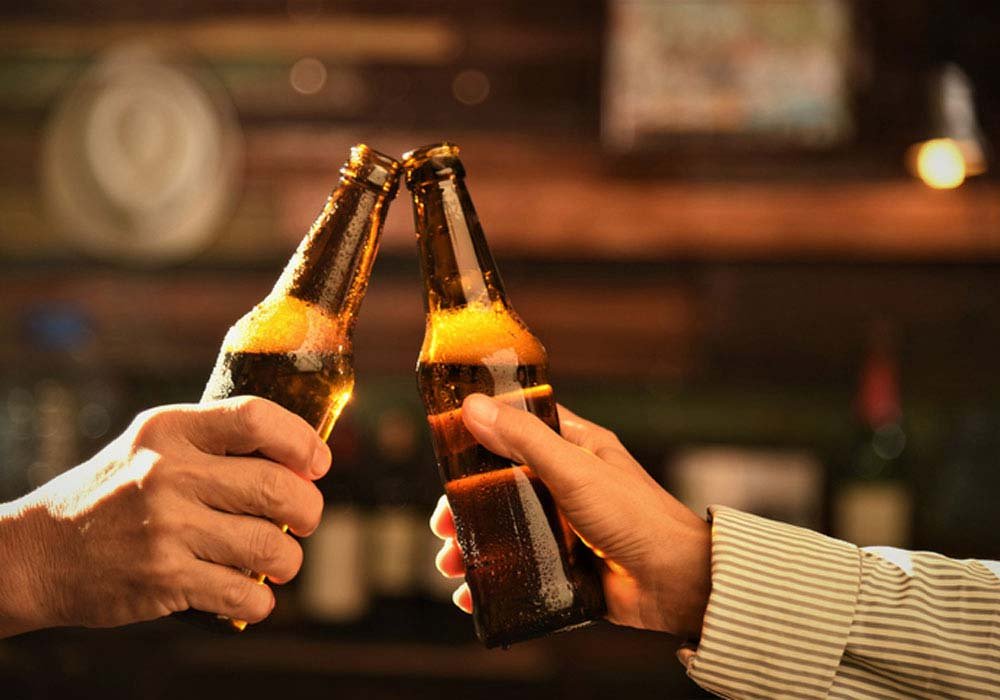 Beer is one of the most widely consumed beverages in the world, after water and tea. In addition to having several health benefits, beer serves as the perfect companion for people from all walks of life, regardless of the occasion. So, beer-lover or not, listed below are 6 best commercial beers that one must try!
1. Kingfisher
Manufactured by United Breweries Group, Kingfisher is definitely one of India's favourite beers. Known popularly as the 'King of Good Times', Kingfisher has a grain aroma and though it tastes bitter initially, the underlying malty sweetness gives it a light and refreshing taste that lingers on the palate. Kingfisher is good on its own, but if you wish to couple this with accompaniments, salty peanuts are definitely the way to go.
Kingfisher comes in four variants – Strong (8% alcohol), Premium (4.8% alcohol), Blue (8% alcohol) and Ultra (5% alcohol).
2. Budweiser
Budweiser is another popular beer that is light and refreshing on the palate. A pioneer in the beer industry, this legendary American beer is made from water, barley, yeast, hops and rice, which contributes to its sweet flavour with a hint of bitterness.
Budweiser variants include – Premium (5% alcohol) and Magnum (6.5% alcohol)
3. Corona
Corona is a pale lager that originated in the country of Mexico. The unique tartness that the beer releases is what makes it so appealing to beer lovers, hereby, making it one of the top-selling beers across the globe.
This 4.5% ABV beer is generally consumed with a wedge of lime to enhance its tartness and flavour, but feel free to experiment with other options!
4. Tuborg
Manufactured by a Danish brewing company that goes by the same name, Tuborg is known for its mild, refreshing taste. With an alcohol percentage of only 4.8%, this beer is easy on the palate and gives out a floral aroma. Ideal for any occasion, this brew is best when accompanied with light meals or spicy Asian dishes.
Tuborg comes in three variants – Strong, Green and Classic with Scotch Malts.
5. Carlsberg
Carlsberg is one of the most popular beers, not only in India but also across the world. This refreshingly crisp, premium pilsner has a unique hoppy aroma and finishes off with the slightest hint of bitterness on your palate.
Carlsberg variants include – Carlsberg Elephant (full bodied and full flavoured), Carlsberg Smooth
6. Heineken
Heineken is an internationally acclaimed beer that originated in Amsterdam. This pilsner-style beer is slightly stronger than its other counterparts, yet flavourful with a hint of sweet malt that leaves a lasting after-taste on the palate. This medium-carbonated brew is available in two variants – Premium Beer and Draught.
Though we have listed only the best beers, there are others that you should definitely try experimenting with (if you haven't already!) like Hoegaarden, Miller and Haywards 5000, to name a few. Whether you wish to kickback at home after a hard week or are just looking to take the edge off on a particularly hot day, have a beer!