Carlsberg and WWF's Adorable Seal Commits to a Sustainable Future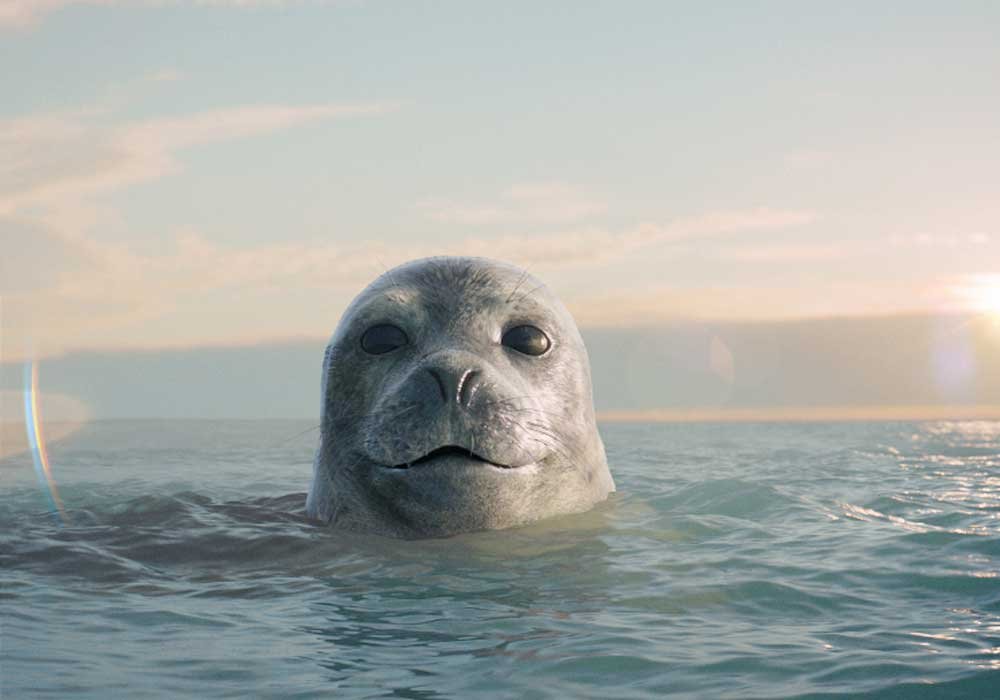 Carlsberg's UK partnership with the world's leading independent conservation organisation, WWF, becomes front and centre for the brand in this new chapter of communications, reflecting the beer brand's commitment to creating a better tomorrow for our planet.
'The Seal' dramatises Carlsberg's contribution to the planting of seagrass in UK waters, helping to reverse a century of damage that has seen almost 92% of the species lost. A vital habitat for wildlife, seagrass is also an incredible tool in the fight against climate change, absorbing carbon up to 35 times faster than tropical rainforests.
The ad sees a man and woman enjoying a Carlsberg Snap Pack on a pier when they spot a seal swimming in the sea nearby. Upon opening the can, they watch the creature dive beneath the surface and witness the eruption of vast meadows of seagrass, as the VO explains how Carlsberg and WWF are working together to restore this underwater amazon. 'The Seal' is just part of the brand's activity in this space, with an on-pack promotion to follow later in the year, which will see the brand donate 50p from every pack redeemed to support seagrass restoration.
'The Seal' will be supported by a second film: 'The Turtle'. Here we follow a wise old turtle, whose ocean is polluted with plastic rings. Suddenly, the rings start to vanish, each with a familiar-sounding 'bleep' – as the film comes to a close, we cut to a supermarket where we realise that each 'bleep' coincides with a Snap Pack of Carlsberg being rung through a till. The VO explains how each Carlsberg Snap Pack removes plastic rings from its packaging, ultimately protecting ocean wildlife, like our friend the turtle.
The campaign will run across TV, VOD and online video from Saturday 1st May. There will be supporting proximity OOH and then social in the following weeks, with all media booked by Initiative.
The partnership with WWF is the latest in a long series of sustainable initiatives from the Carlsberg brand in the UK, which touch every part of their business, from the brewing process to packaging and printing. The collaboration has already picked up extensive coverage in the news, and limited edition WWF glassware will be available to consumers in the coming weeks followed later by a donation per pint of Carlsberg, with selected partners, when pubs are back up and running.
Emma Sherwood Smith, marketing director, Carlsberg said: "Carlsberg is on a journey of positive change. In 2019 we made our beer better and we have launched Snap Pack, an innovative technology that removes plastic rings from our packaging. Now we want to go even further and are proud to be working with WWF in the UK to create a better tomorrow for our planet, while helping consumers make a big difference by making one small change – simply by choosing a Carlsberg beer."
Ryan Newey, founder and chief creative officer, Fold7, said: "We are proud to be leading the development of such an important partnership for the brand and its evolution in new comms."
Source: