The Lazy Drongo – A Kerehaklu & Arbor Brewing Company Monsoon Collaboration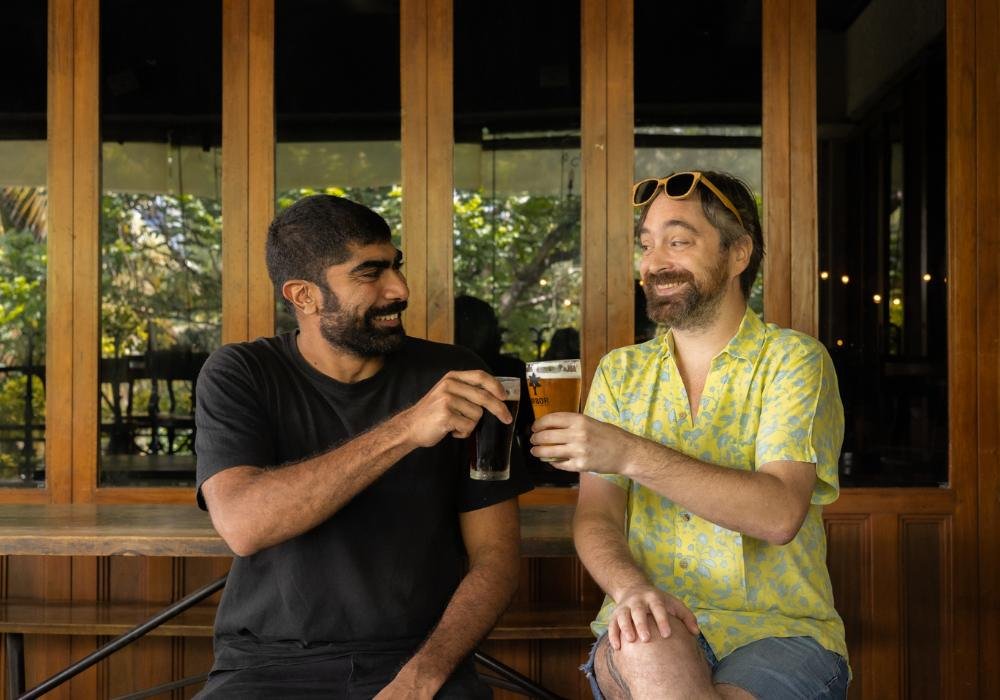 When conversations over a cup of coffee led to uniting two seemingly diverse worlds to create the perfect monsoon brew.
Arbor Brewing Company, India's first American craft brewery in Bangalore, known for pushing boundaries and exploring new frontiers in the world of beer, is thrilled to announce its collaboration with Kerehaklu Estate in Chikmagalur – best known for its coffee, avocados grown among rich flora, fauna and fungi. This unique partnership results in an exciting and refreshing creation, a Cascara Saison called The Lazy Drongo.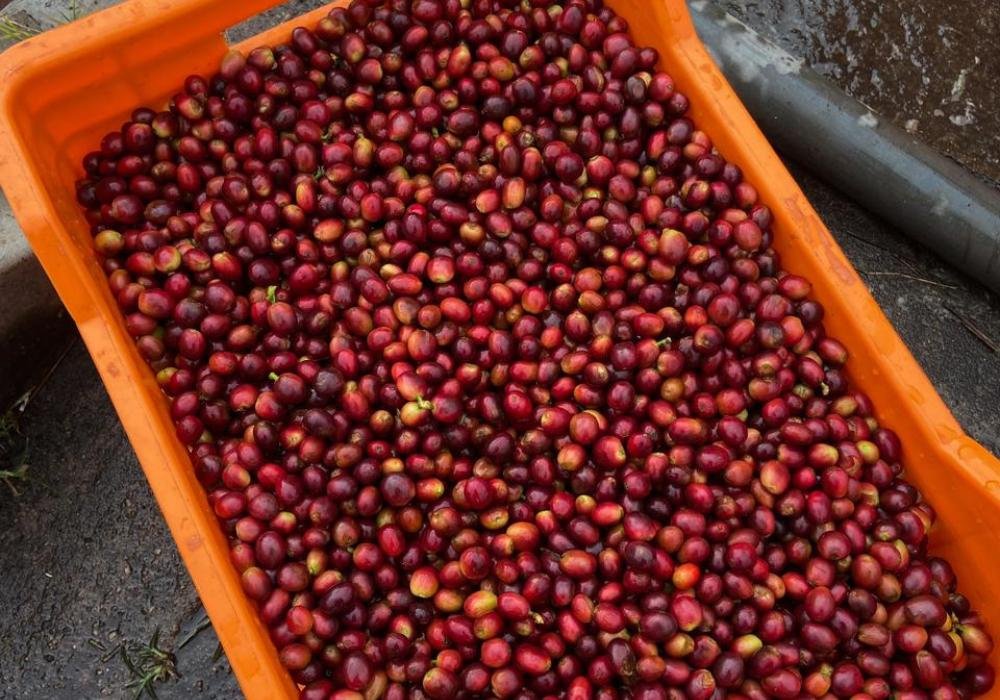 Cascara, typically hailed as the coffee world's best-kept secret, is the delicate, fruity husk that surrounds the beans. Known for its subtly sweet and aromatic qualities, it has long been cherished by tea and coffee enthusiasts alike. However, Arbor Brewing Company and Kerehaklu are rewriting the rulebook by reimagining cascara as a key ingredient in their latest experiment the Lazy Drongo. The result is a delightful fusion of flavours that showcases the versatility and creativity of this collaboration. 
The brewing of The Lazy Drongo involves the meticulous selection of Rye and Barley malts with addition of cascara and saison yeast, ensuring a complex and well-rounded flavour profile. This exceptional brew with an ABV 5.7% and IBU 15%  has spicy peppery, citrusy and Earthy notes creating a symphony of flavours. To harmonise this earthy character, a touch of honey is introduced, bestowing a subtle sweetness that lingers on the palate. 
"This collaboration is an exciting one as it brings together the fermentation processes of two different industries. For us, fermentation is essential for the sensorial complexity of specialty coffee and it's of course key to the process of brewing beer – so it's an amazing match. To add further depth, cascara is otherwise a byproduct but has immense potential if used – and in this case – brewed right." explained  Pranoy Thipaiah from Kerehaklu. 
By using cascara, the collaboration not only showcases the brewing expertise but also emphasises on the shared commitment to sustainability, a byproduct that would otherwise not be utilised to its maximum. This beer is a testament to the magic that happens when collaboration meets creativity while embracing eco-conscious practices.

Furthermore, to provide an all-round experience, Arbor Brewing Company and Kerehaklu have curated an enchanting pairing menu featuring Coastal cuisine. This menu, bursting with the right kick of spice, harmonises perfectly with the Lazy Drongo, enhancing every sip and bite.
So get ready to embark on a taste journey that transcends boundaries and celebrates the joy of combining communities that have a love for coffee, tea and beer. 
The Cascara Saison is set to be available on tap exclusively at Arbor Brewing Company, Bangalore from July 2nd onwards. Available until stock lasts.

About Arbor Brewing Company:
The Arbor Brewing Company brand is about much more than beer.  It's a story that spans continents and cultures, but it all began with a shared passion for brewing and enjoying the perfect pint. For the last 25 years, we've been bringing bold and unconventional beer to thirsty enthusiasts. Our journey led us to Bangalore over a decade ago, where we proudly became the first American Craft Brewery in the city. Through tireless experimentation and innovation, we've uncovered flavour combinations that have won over countless hearts. But, our purpose goes far beyond brewing beer; it's about creating an unforgettable experience for each and every person who sips on our handcrafted brews.
About Kerehaklu, Chikmagalur:
Kerehaklu is a biodiverse green haven tucked away in the Western Ghats of Karnataka, flanking reserve forests in Chikmagalur. The Thipaiah family have grown various kinds of produce there since 1953 – in sustainable and ecologically mindful ways. By building new direct-trade value chains, their aim has been to elevate the produce of Chikmagalur and bring it to the top kitchens and roasteries around the country.