Summer Beer Release Roundup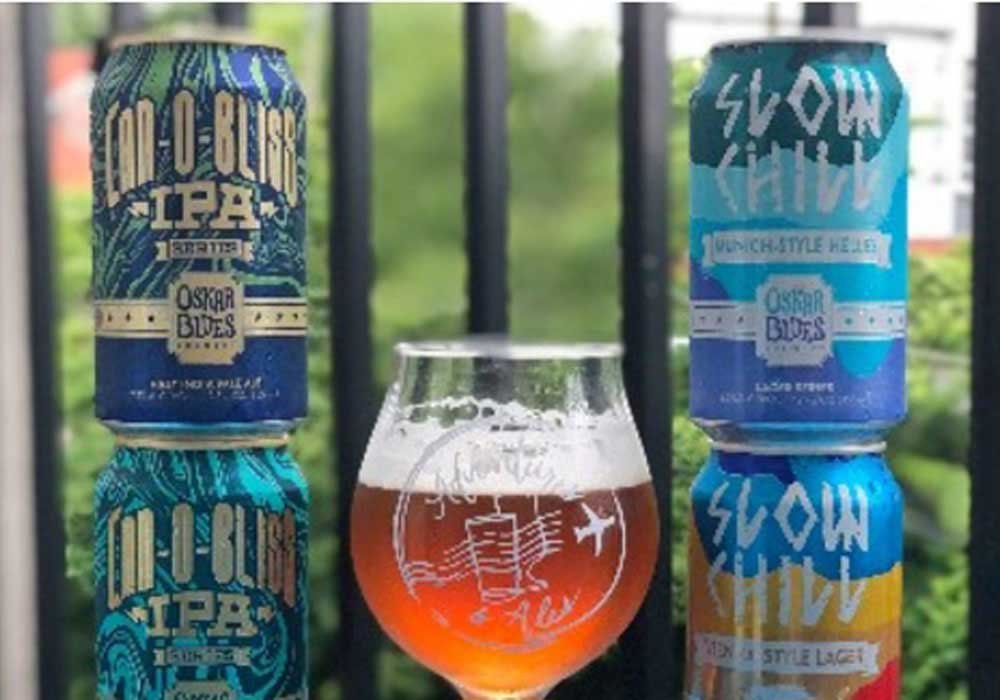 Summer beer season is finally upon us! We may not be able to enjoy our summertime brews as we normally would, but breweries across the country are continuing to put out new brews.
We've rounded up new releases from breweries distributing across the country or large regions of the country so you will have access to most of them! These beers range from light refreshing Ales to heavy Imperial Stouts. Just because it's warm outside doesn't mean you have to sacrifice the quality of your beer!
Anchor Brewing

San Franpsycho® IPA
Anchor Brewing San Franpsycho® IPA is a collaboration with San Franpsycho®, a community-based clothing and lifestyle brand. This is a juicy IPA with El Dorado, Eureka, Cascade and Simcoe Cryo hops.
San Franpsycho® IPA won Gold for Best American IPA in the World Beer Awards in 2019. In 2018, San Franpsycho® IPA's first release in bottles won Gold in the World Beer Awards
for Packaging Design and Bronze for Taste.
San Franpsycho® IPA is available nationwide now through September. You can find it near you by using the Anchor Beer Finder.
Oskar Blues Brewery

Can-O-Bliss Hazy IPA
Oskar Blues Can-O-Bliss Hazy IPA has hand-picked Strata, Eureka, Cashmere, Enigma and Hallertau Blanc hops and comes in at 7.2% ABV.
"Can-O-Bliss Hazy explodes with hop aroma as soon as you crack a can and it hits a glass," said Juice Drapeau, head brewer for Oskar Blues. "A massive amount of haze leaves you dazed and confused, while huge hop flavors light you up like a midsummer fireworks display."
Slow Chill Munich Helles
New in 2020, the Slow Chill Lager Series "celebrates the patience and cool dedication required to create clean, classic and intriguing Lagers." The first in the series, Slow Chill Munich Helles, comes in at 5.0% ABV with Pilsner and Vienna malts and has a subtle sweetness.
Both of these new summer beer releases are available nationwide. Stay tuned later this year for news on the final chapters in the Slow Chill and Can-O-Bliss trilogies.
Summit Brewing
Cabin Crusher Ale
Summit Cabin Crusher Kölsch-Style Ale with Lime has a combination of Lemon Drop and Loral hops, lime peel and lime puree. It's easy-drinking, crisp and refreshing. Head brewer Damian McConn said, "Citrus tends to evoke images of sunshine and warmer weather, and using lemon-forward hops and lime really added a tart, invigorating note to the beer."
Cabin Crusher is available now, find Summit beer near you using their online beer finder.
Great Divide Brewing
Margarita Gose
This beer screams summertime at 5.8% ABV and combining two perfectly refreshing beverages into one. It's partially aged in tequila barrels and enhanced with lime puree, makrut lime leaf and Himalayan pink salt.
Roadie Grapefruit Radler
Brewed with natural grapefruit puree, Roadie Radler is refreshing and slightly tart. Coming in at just 4.2% ABV, it's perfect for a hot summer day. Brewed for Great Divide's roots in the cycling community, make this one your next roadie!
S'mores Yeti Imperial Stout
S'more Yeti is an Imperial Stout brewed with chocolate, marshmallow and spices. Coming in at 9.5% ABV, this brew transports you to a cozy campfire setting.
Hazy IPA
In addition to these three new releases from Great Divide, their Hazy IPA will now be available in 12-ounce six-packs everywhere Great Divide distributes.
Creature Comforts Brewing
Tritonia Gose with Cucumber & Lime
Tritonia is a tart and refreshing Gose with hints of coriander and sea salt. The combination of cucumber and lime makes this one perfectly thirst-quenching. At 4.5% ABV, Tritonia is the perfect summer beer for the pool.
Pearson (Harvest Year 2019)
Pearson is a blended oak-aged beer that features local peaches from Pearson Farm in Fort Valley, Georgia. This summer beer is fruity and refreshing. Pearson is packaged and conditioned in 500mL bottles and comes in at 6.2% ABV.
Rhonda (Harvest Year 2019)
Rhonda is a blended oak-aged beer with local blueberries from Rhonda's Blueberries, Buffalo Creek Berry Farm and McBride Family Farm's 2019 harvest. After aging for 12 weeks on 2,000 pounds of local blueberries, Rhonda is a wine-like beer. Rhonda comes in at 7% ABV and is available in 500mL bottles.
What summer beer are you most looking forward to? Let us know in the comments!
Source:
www.brewbound.com