Remembering Pradeep Verma – Entrepreneur, Mentor & Industry Father-Figure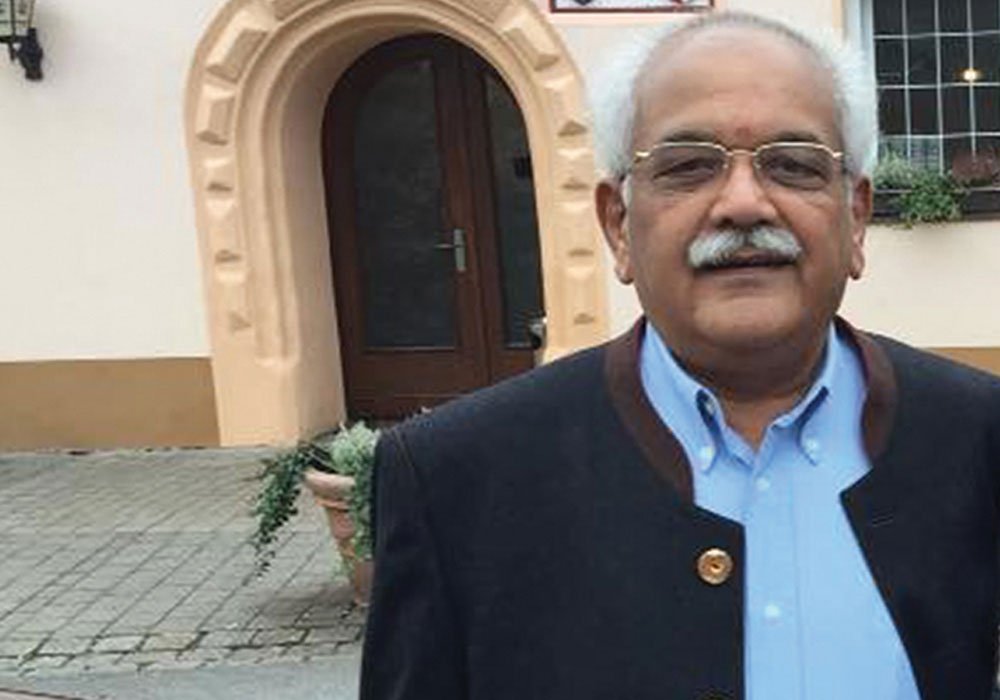 In 2008, India was officially introduced to beer that went beyond the commercial lager. Freshly brewed by small, independent and traditional craft breweries – craft beer has now become the country's biggest buzzword amongst beer lovers. Over two hundred microbreweries have opened since then, paving the way for the rapid successful growth of the microbrewery business. Beer consumption has grown steadily in India, especially among the urban millennial generation. With the increase in personal disposable income and higher living standards, people are preferring to go out to the local watering hole or brewpub after working hours.
At the forefront of this industrial boom was one man – a respected industry veteran who was recognised for his spectacular guidance in the field of beer business. Pradeep Verma, late Senior Partner at CFB Consulting GmbH and a beer consultant, was and still is remembered fondly by one and all for his dedicated work in elevating the stature of the Indian beer industry. Says Christoph Sauer, Managing Director of CFB Consulting GmbH: "In the 90's, my father, Winfried Sauer, was looking for new business areas in the beer industry. He met Mr. Pradeep Verma and they became joint business partners with the vision to bring German beer quality to India. Unfortunately, at that time they were too early for the Indian beer market to accept the German Purity Law.  After a few years, the two became not only good business partners, but also friends and figuratively brothers with the bond of both families. In 2005 Winfried Sauer and Pradeep both took over the Rockman's project in Gurgaon with the first German pub brewery from the Bamberg brewery manufacturer Kaspar Schulz, which was then opened in 2006. Together they decided to found the company CFB Consulting GmbH in Germany, to become the link between Germany and India as a competent partner, with the aim of increasing the quality of beer in India."
But it wasn't just his counseling that made Mr. Verma such a revered name in the Indian beer industry landscape. It was also his keen sense of business acumen and the ability to accurately foresee and predict industry trends that empowered many businesses to build strategies and charter out the next course of action.
It was Mr. Pradeep Verma who had quoted, long before the craft beer revolution started taking off in India: "India, with its 1.30 billion population, has a focused consumer segment of 350 million with disposable income. It's a largely young country, with 55% of the population under 35 years of age, popularly called the "millennials key segment". As a result of these favourable demographics with disposable income, this is the right time in India to establish brand equity for next 25-30 years. The rapidly invading global culture is also ensuring a rising number of beer cafés and microbreweries across the country."
Pradeep held an M.Sc. degree in Physics and Applied Electronics & Spectroscopy. Over the years, he has offered turnkey solutions for brewery, microbrewery, pub and restaurant concepts while also taking up consultancy in the food and beverages sector. His knowledge in the IT and Strategic Marketing departments also helped add immense value to any client who partnered with CFB Consulting for infrastructure projects.
Owing to his widely renowned expertise, Mr. Pradeep earned plenty of goodwill amongst the industry players that eventually led to him to becoming a mentor to many who were either looking for advice or simply a fresh perspective of doing business. It was Mr. Verma who successfully established a longstanding partnership with Weyermann® Specialty Malts – which ultimately signaled their entry into the Indian beer landscape.
"Mr. Pradeep Verma has been a highly valued ambassador for Weyermann® since 1998 as our techno-commercial associate for the Indian market and the member states of the SAARC (South Asian Association for Regional Cooperation)," says Sabine Weyermann, President of Weyermann® Specialty Malts. "Mr. Verma enriched customer visits, exhibitions, conferences and events of all kind with his friendly spirit and deep knowledge. His competence and experience in Weyermann® Malt strengthened the relationship to brewers all around India and made him an irreplaceable part of our family. The industry has lost a committed pioneering spirit and we have lost a loyal partner and wonderful friend for many years. We will remember him in our hearts and minds."
Mr. Sanjiv Nagpal, Director of Om BrewTech says: "Mr. Verma was instrumental in steering Om Distributors in the direction of exploring the craft brewing market in India. With his faith in our capabilities and his guidance and knowledge, we were able to make a mark in the craft brewing industry in India. He initiated our association with Weyermann Malts and us becoming sole distribution partners for their malts in India."
Not only that, Pradeep was also one of the few who realized that no industry can grow without the sturdy foundation of quality education. A mentor at Mumbai's prestigious Vasantdada Sugar Institute (VSI), he oversaw academic activities and is still remembered as an extraordinary teacher. "Having an advanced degree in Physics, he became one of the pioneers of craft brewing in India. He used to be updated with the latest information in the brewing world and his passion to impart such knowledge to the new generation was amazing. He was particular to spend the whole day with students whenever he used to visit VSI," recounts Professor S.V. Patil, Head & Technical Advisor at VSI.
Pradeep also partnered with Doemens Academy to help facilitate the transfer of Sommelier courses and exclusive certification programmes specially designed for the brewing industry to India.
Says Dr. Subroto Cariapa, Director of Dr. Cariapa & Associates, as he remembers Mr. Pradeep: "I had known Pradeep Verma for more 10 years right from the first Microbrewery started operations in India that was the Howzat Brewpub started in 2008 in Gurgaon in the Galaxy hotel. He was instrumental in bringing imported malts into India and highlighted the importance of giving customers the best quality freshly brewed draught beers He was a thorough gentleman very eager to help the Indian brewers use the appropriate malts in their beers He was very knowledgeable about the beer business and was very supportive in dealing with government officials concerning the import of malts We had a very good rapport and I always enjoyed his company over a glass of beer be it Gurgaon or Bengaluru I miss his great sense of humour and astute business advice."
Brewer Bhagat Singh Tomar comments: "I was associated with Mr. Verma for almost 25 years in the commercial brewery space. I fondly remember our first adventure with the German microbrewery we founded called Rockman's Beer Island in Gurgaon, Haryana and our second one with District 6 Pub & Kitchen in Bengaluru. It has been a great journey and we still miss him in our hearts."
Amar Shrivastava, another notable name in the industry often hailed as India's first craft brewer says: "Mr. Verma is an indelible part of our brewing community. He offered the best of guidance to passionate aspirants. His absence is a big loss to the industry but I am thankful that he was with us."
Brewer World has been fortunate enough to have worked in association with Mr. Pradeep. A technical advisor to a brand that had just been launched, Pradeep nurtured and brought to life brand Brewer World by working closely with Co-founder and Managing Director Anitha Raghunath. "Most people will often remember Mr. Pradeep's straightforward,  no-nonsense attitude that often made it seem like he had a very hard exterior," says Anitha. "But to me, I will always remember him as a mentor who had the best interests at heart for everyone and had a very spiritual outlook towards life. The most unique thing about him was that despite growing older, he always remained young at heart, and bonded extremely well with the youth. His guidance was instrumental in the positioning of brand Brewer World and we were indeed fortunate to have him play such an essential role in the success of this platform."
This tribute is in loving memory of Pradeep Verma, who passed away on 27th March 2020 and spent most of his working career associated with the beer and F&B industry. Brewer World will always fondly remember him as a dear mentor and a close associate whose presence can never be replaced.