Empowering Women Through Beer: Pink Boots Society Shows Us How It's Done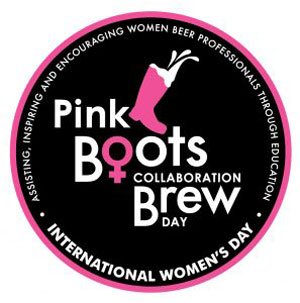 For many women even today, entering the world of employment can mean putting yourself in the firing line. Be it in education, administration, business or management, working women from around the world continue to battle harassment and fight for basic rights that are long overdue. This especially holds true in the beer and brewing industry, where beer, for the longest time, has been so disproportionately linked with men.
Thankfully, things are beginning to change.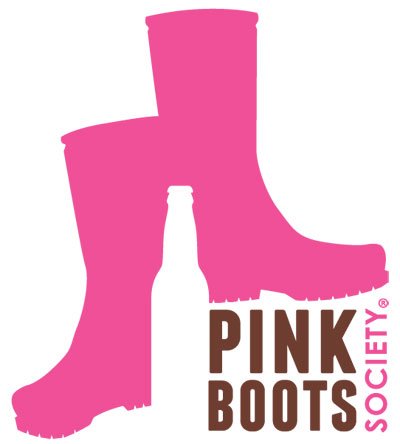 Today, we have women brewery owners, brewers, beertenders, beer writers and beer consumers and they are all rapidly chipping away at the perception of beer being a man's drink. And one organization, has been actively pushing to raise awareness about the role of women in the beer industry, year after year: the Pink Boots Society.
In fact, they are so committed to the subject of women empowerment, they even schedule their largest fundraiser event such that it coincides with International Women's Day. We hit up Laura Ulrich, President of Pink Boots Society and Cat Wiest, Secretary, Board of Directors for more about this very special day.
"Pink Boots Collaboration Brew Day is the largest fundraiser event annually, not just for us but also for our chapters" explains Laura. "The day was originally born from our members' desire to take part in International Women's Day (IWD), March 8th, by raising the profile of women's roles in the beer industry. The idea, however, was first proposed in 2013, by brewster Sophie De Ronde from Project Venus, a UK-based group of brewsters who come together for collaboration brews. "
"The spirit of Pink Boots Collaboration Brew Day is mainly about getting hands-on with our favorite fermented beverage and working side by side with our peers and mentors," adds Cat. "It presents a unique opportunity for women who don't necessarily work in production to get 'behind the scenes' and see what goes into the manufacturing of beer."
Since its inception in 2014, the Pink Boots Collaboration Brew Day has come a long way.
When they first started in 2014, the Pink Boots Society had under a hundred breweries sign up to brew for the collaboration brew day. This year, they've crossed well over 400 breweries!
"With more and more people signing up for memberships, along with releasing a new hop blend each year – the word has really spread," says Cat. "We ask breweries to donate a portion of their profits from the brews, which directly impacts our scholarship program. Over the years as participation in Pink Boots Collaboration Brew Day has increased around the globe, we have been able to garner more support, and it's really overwhelming to see that today in 2020."
Funds raised for the day helps the organisation to provide more scholarships on a more localised level, which, in turn, also helps them garner more supporters for the programme.
"In 2013 we started out with offering 6 scholarships. Last year in 2019 we provided 46 – the total value of all those scholarships was $116,000. This is just for National and does not include the scholarships that the chapters are providing from the funds that they raise as well," says Laura happily. "In 2020 we plan to offer 67 scholarships. So you see, the growth of the brew day really helps to raise awareness of who we are as an organization as well as driving our message and mission home – that we are here to ASSIST, INSPIRE, and ENCOURAGE women and beer professionals, through EDUCATION. It's definitely a lot of fun to brew beer and when you get to participate in brewing collaborations, there's so much to share, learn and gain!"
"Pink Boots Society has always been looking for new ways to increase our impact on the brewing industry – and it's not just for women in production roles," says Cat, proudly. "We firmly believe that through education, we can enable women by giving them the tools they need to make better career choices, advance their roles, and help uplift the communities around them. Beer is traditionally a communal alcobev, and we strive to make community efforts."
So how is the future in the beer industry looking for women, according to Pink Boots Society?
"In the last several years we have seen an increase in the number of women employed in the beer industry across several roles," says Cat. "I think it's really incredible to see the growth and support we've garnered for women in this industry over the years."
Every year, the world celebrates International Women's Day with an evolved inspiration a.k.a a new agenda. This year, the theme was 'I am Generation Equality: Realising Women's Rights' – which means that we pledge to unite regardless of our gender, age, ethnicity, race, religion and country and drive actions that will create the gender-equal world we all deserve. We have plenty to learn from the folks at Pink Boots Society, who have proved time and time again that while achieving gender equality is certainly no small task, supporting the cause together is bound to amplify the effect and bring us much closer to our goal. Because there is so much girl power today, and the world needs it now more than ever.