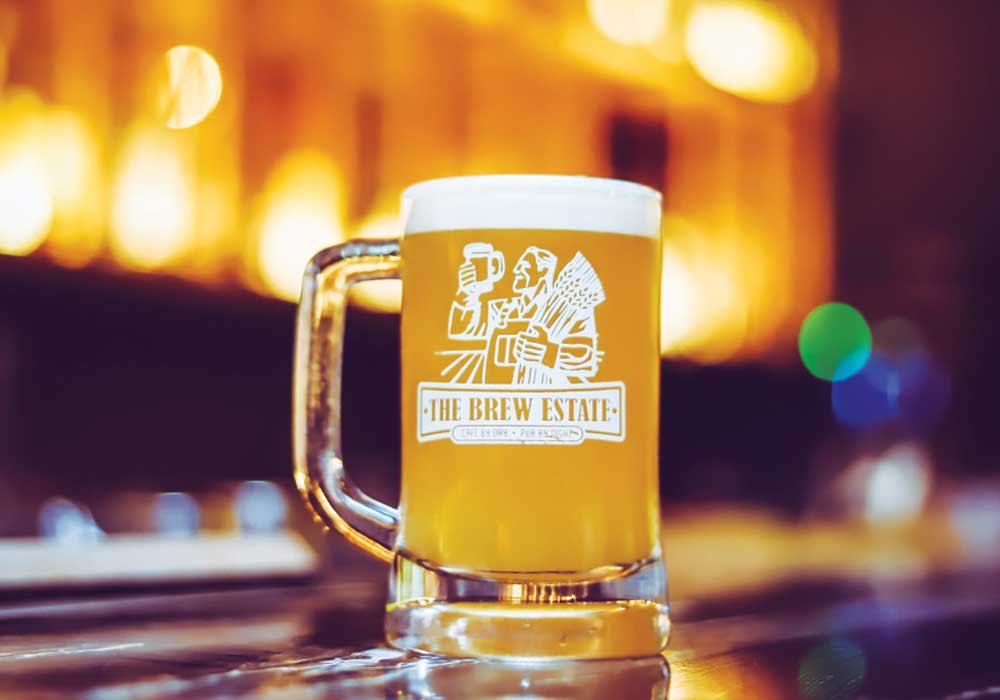 Arundeep Singla
Owner & Director, Brew Estate
As India gradually gains momentum in the craft brewing arena, with Gurgaon, Mumbai and Bangalore competing head-to head in bringing the culture of freshly brewed beer to India. With the number of microbreweries currently opening in the nation, consumers are spoilt with a vast number of varieties & styles to choose from.
Rock and Storm Distilleries was started by, Mr. Arundeep Singla with the vision to be best performing and the most respected among the spirit brewing companies in India. This drive eventually laid down the perfect launchpad for Chandigarh's very own largest microbrewery. The owners wanted to introduce Chandigarh and Punjab to authentic craft beer and establish a premium beer brand. Brew Estate offers premium craft beers, cuisines from all over the world and is a wholesome kind of place for any group to hang out. They have successfully brewed over 30 types of craft beer to date and have experimented with variety of ingredients to produce variant tasting craft beer styles. So, what sets them apart from everyone else? Arundeep Singla doesn't hesitate to let us know "Our brewery's USP is the utmost precision while brewing. Our ingredients are imported: Malt from Germany, Yeast from Belgium, and Hops from Germany, US and UK. We celebrate festivals like Oktoberfest with full authenticity. Our team first visits the Oktoberfest in Germany and then recreate it here in our outlets. Our beer is made with quality ingredients too.
Brew Estate provides eight different kinds of craft beer at their current operational outlet in Chandigarh. Serving Wit Bier called the 'Home Run', a Bavarian Wit the 'Thirsty Crow', Premium Lager as Brew Estate No.1 and Red Ale as Rocky Road. An American Strong Ale, Indian Pale Ale, Brown Ale, Cider, Cyser (Mead) are some of the craft beers that contain 3-5% ABV. Catering to strong Ale crowds, they serve Red Ale, Dark Lagers & Brown Ale at 7-8% ABV. Their seasonal beers which includes flavours like Alphonso Beer, Green Apple Beer, Strawberry, Pilsner, Pumpkin Ale, Paan flavoured and more. The crispiness and twang of the craft beer comes from the wheat and lively level of carbonation. They use a particular type of yeast that produce unique phonetic flavour of banana and clove. This brewing style is significantly known and noted for its low hop, bitterness and relatively high carbonation which are considered important to balance the beer's relatively malty sweetness.
Brew Master, Shailendra Mohan pays keen attention on how the craft beer is defined, which includes flavour, body, colour, bitterness, carbonation, fermentation and so on. Brew Estate uses imported German Malt for brewed beer. Brewing process involves 7-8 steps and 70-80% of the work done in brewing involves cleaning, sterilisation of the vessels and more. Other than that, one will have to maintain a record of production and stock materials. "Creating recipes is the fun part of brewing, experimenting with some flavoured beer with the fusion of fruits like strawberry, mango, green apple, raspberry etc.", adds Shailendra. He also goes on to say the chemistry of water can influence not just the taste, but also the brewing efficiency. When asked about what sets him apart from the rest of the brew masters in the industry, he said "If you want to introduce any new product, there is a change in the process. It's a challenging task for every brewer. Our Managing Director provides full support to team and every facility for the entire brewing work. Also, I love interacting with the customers and take feedbacks/ideas about their taste. I love the sight and smell of brewing the beer. I go out and visit with the customers and ask them what they like or don't like about the beer.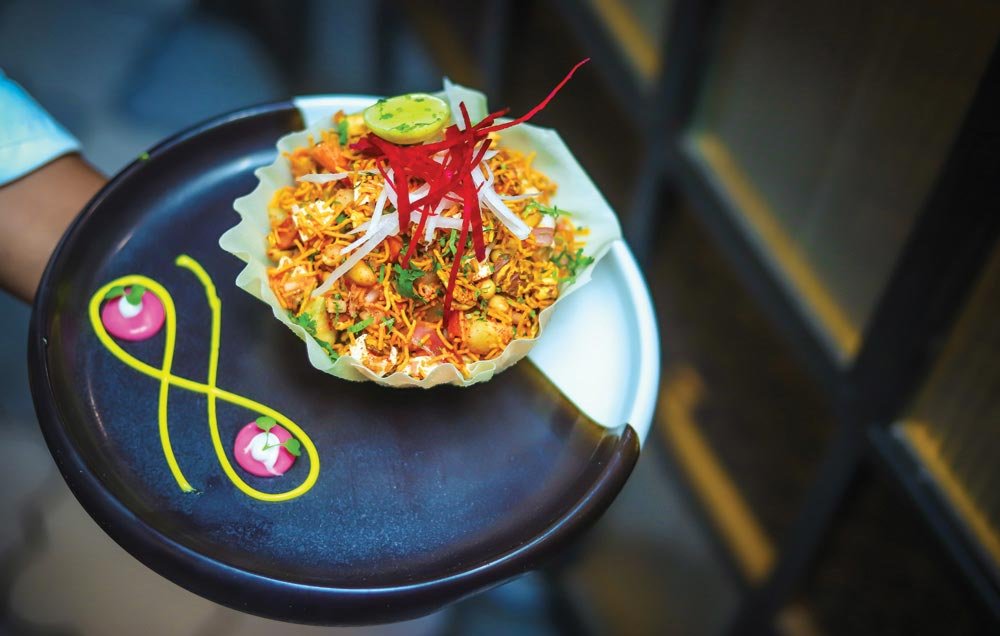 And, of course, I have a passion for beer and developing new recipes and I love good quality handcrafted beer, which constitutes the core to my passion."
To complement their freshly crafted beer, they have specially crafted food menu with dishes from cuisines all over the world. They have revamped their nibbling sides, with a fusion of Indian and continental way of presentation. Their chef's special TBE Chakna platter with its crispy and flavoursome Indian peas, corn and more is one of the nibbler side dishes to be turned on for and complements well with their premium craft beer. When asking his thoughts on the rising beer markets, Mr Singla replied, "India is opening up to craft beer and dwelling deep into flavours. It has given rise to a lot of competition, but the competition continuously makes us strive to do better.
What does the future hold for this enterprising microbrewery? "Brew Estate sets the bar high, aiming to open 100 outlets in the coming years. Coming soon at Ludhiana, Zirakpur-Punjab and Shimla-Himachal Pradesh, where you step in once and repeatedly want to come back to re-live the unforgettable experience from your first time!".