Sebastjan Prislan
Founder & Owner, Hoppris d.o.o
Established in 1999, Hoppris d.o.o. is a family owned business. The company's main activity is hop production and trade. We can boast of non stop production on our farms dating back from 1890.
Our mission is to supply brewers with high-quality hop products from Slovenia. In order to ensure high-quality hop production, continous care and stringent quality control is -implemented so that the quality of hops is controlled through entire process, beginning at the farm with plant protection, harvesting, drying, baling, storage and further processing to hop products, until final delivery to customer.
STYRIAN hops are well known with brewers around the world, especially STYRIAN GOLDING, which has a reputation of being a noble variety. From our selection of traditional-noble varieties we can offer:
Styrian Aurora
Aurora (Super Styrian) has an intense and pleasant hoppy aroma. Aurora, which also means, dawn' in latin, exhibits a rich green colour. Aurora is very suitable for extraction and for combination with other varieties in the brewing process.

Styrian Bobek
Bobek, a daughter of Styrian Savinjski Golding, is known for its very good agronomic traits in hop production and processing.

Styrian Celeia
This cultivar is grown mainly in Slovenia, but also in Styria/Austria. Celeia enjoys great popularity on account of its characteristic aroma and its moderate alpha values.

Styrian Golding
Styrian Savinjski Golding is a traditional Slovenian variety originating from the English variety Fuggle, which wasbrought to Slovenia in the early 19th century. This variety is known for its noble hop aroma and pleasant bitterness.

Hallertauer Magnum
Magnum is a bittering/aroma type cultivar, bred in 1980 at Huell, the German Hop Research Instititute, from the American variety Galena and the German male 75/5/3. It is grown in Slovenia for last 12 years. The yields are good and stable. It has extremely big and heavy cones.
These traditional hops are often used in English Ales, American Ales, American Amber, Blonde Ale, British Golden Ale, Munich Dunkel, Doppelbock, Lager, American Stout, Imperial Stout, Witbier and more.
Years ago, with the Slovenian hop-breeding program, we started cultivating fruit flavor varieties, as a direct response to the craft brewing boom, which gradually increased in popularity. These 3 new varieties have been on the market for 2 years now and they show great success by adding different fruit flavor to the beer.

Styrian Wolf
As the name of the variety suggests, STYRIAN WOLF is distinguished by its very intense aroma, which transfers excellently from hop cones into the beer. Together with its high alpha-acid content (13-16%) and esential oils (3-4.5 ml/100g hops; one of the highest in hops) it has very good brewing value for various kinds of beer styles, such as American IPA, English IPA, APA, juicy IPA, American Double, Imperial Stout, American Dark Wheat Ale, Blonde Ale, Porter, Strong Ale, etc.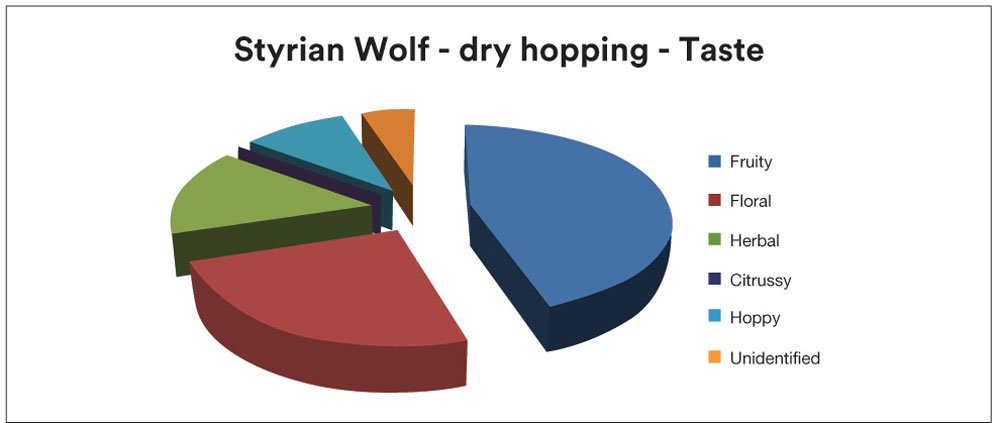 It is especially great by the end of the boiling and dry hopping for extraction, in fact the best fruity and floral aromas from the hops.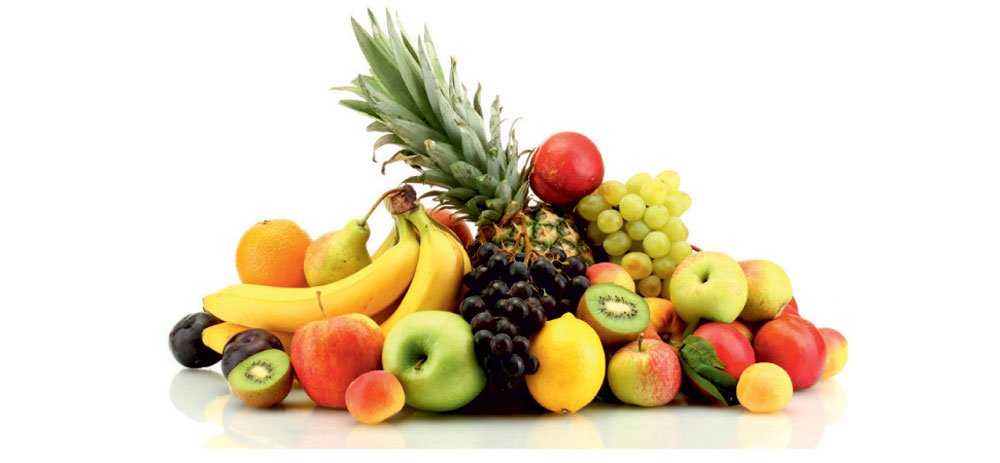 Fruity: (tropical fruits) passion fruit, mango, banana, melon, pineapple, apricot, current, caramel;
Spicy: chili, pepper, parsley, hay;
Citrus: lemon, lime, lemon grass, ginger; Floral: lily of the valley, geranium, menthol, melissa;
Herbal: anise, thymian
Styrian Cardinal
The next, a variety that surprised the brewery in a positive sense, is STYRIAN CARDINAL.
STYRIAN CARDINAL is a flavour variety with alpha-acid betwen 8 and 10% content, giving the beer an excellent, harmonious and typical aroma. Styrian Cardinal is a magnificent variety, as the name denotes. Esential oils (3-4 ml/100g hops) also indicates that this variety is perfect for adding in late boiling and dry hopping and is sutable for American and English Ales, Amber, APA, wheat beer, Imperial Stout, Belgian IPA, Lambic – Fruit, and Pale Lager.
Fruity: pineapple, plums, banana, caramel, blackcurrant, raspberry;
Citrus: orange, lime, ginger, lemon grass, green fruits – quince;
Spicy: marjoram, curry, hay;
Floral: geranium, green tea, chamomile,black tea, menthol
Styrian Kolibri
The last variety from Slovenian program is STYRIAN KOLIBRI. Craft brewers in particular have found its floral flavour notes very attractive in various kinds of wheat beer, different ales, aromatic lagers, Pilsner, blond beer, and sour beer. STYRIAN COLIBRI has a relatively low alpha (3–5 %) and its mild fruity notes are perfect for brewers who like low alpha hops and a more mild hop taste in beer.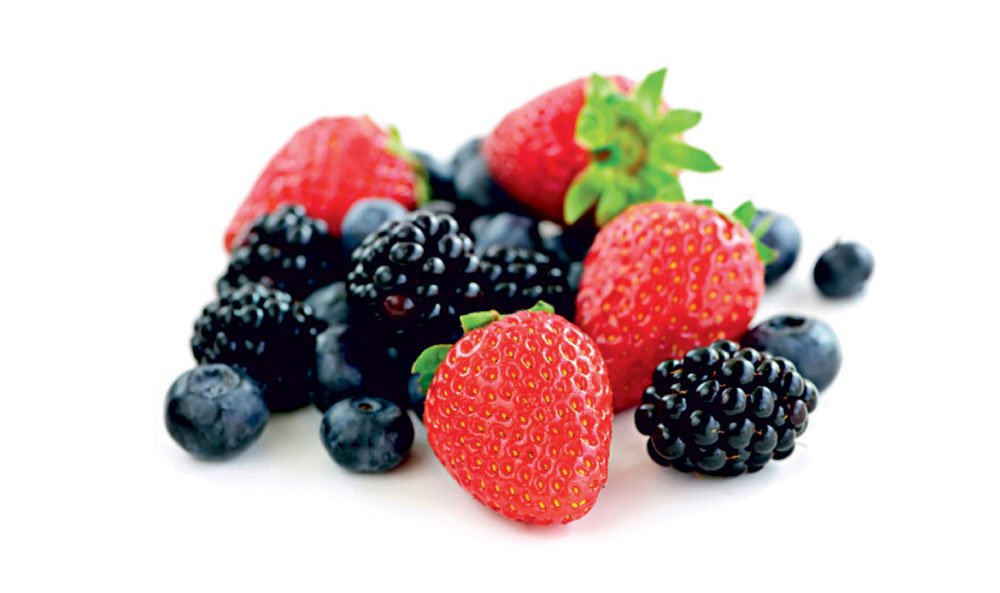 Fuity: black currant, blueberry, pineapple;
Floral: elderflower, geranium, rose, melissa;
Spicy: pepper;
Citrus: lemon grass, lemon, tangerine, ginger;
Herbal: marjoram, tea, green grass
New varieties will come to market soon. They are currently still being tested by hop growers and to see how well they perform in beer.
All our hops are available from our official distributor OM DISTRIBUTORS, with whom we have been working in the Indian market for years. With them, our varieties are available throughout the year. OM DISTRIBUTORS offer free samples of the new fruit varieties of our hops.