"Secrets, Lies, Murder and Betrayal": Netflix Taps Into The Perfect Recipe For A Potent Brew This 2020
Every fall, beer fans from around the world block their calendar dates for the globally-renowned Munich Oktoberfest. But since 2020 scrapped all such plans for us (for the first time in 210 years, mind you!) Netflix came up with a virtual binge-worthy alternative to satisfy our thirst for reliving the beer-drenched history of the world's largest Volkfest.
It's a new Brewery Drama fictional series that's reportedly based on a true story called Oktoberfest 1900: Beer & Blood, that takes us through the violent, dark backdrop of Munich's iconic cultural festival. 
Set around the beginning of the 20th century, the six-hour, German language limited series explores the story of a cunning, but wealthy Nuremburgian entrepreneur and restaurateur, Curt Prank –  who arrives in Munich with an obsessive ambition: to build the ultimate brü haus and steal the show from local brewers at the upcoming Oktoberfest, thus cashing in on the lucrative market.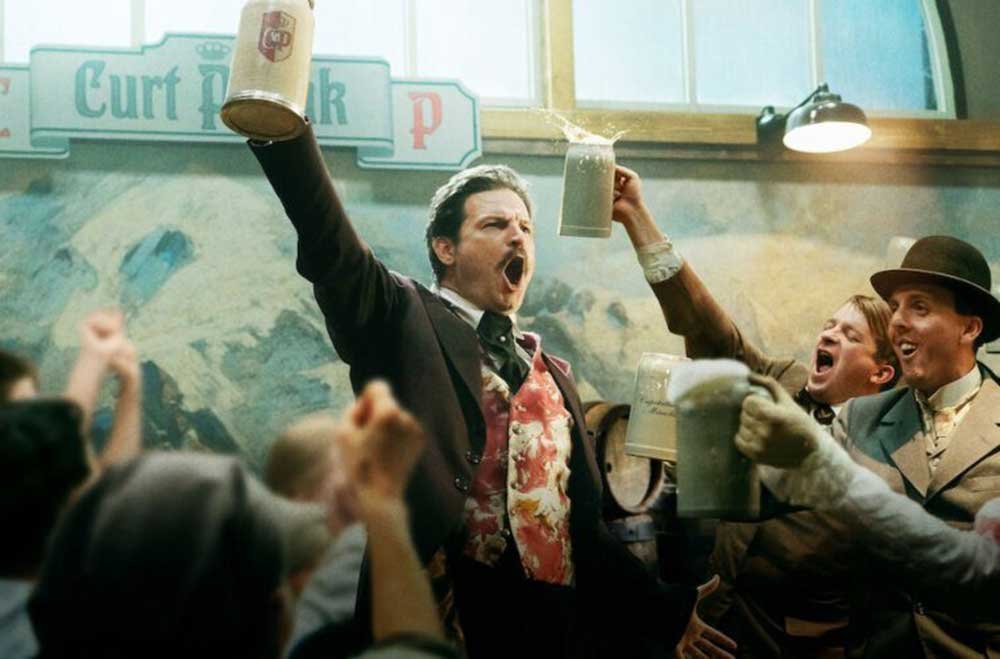 But when Prank's daughter falls in love with the heir of Prank's rival brewer – familial tension and rivalries ensue, leading to a violent turn of events – threatening to destroy the futures of both these families. Prank devises a series of malicious stratagems and storming tactics to make his dream come true at any cost – even if it means spilling blood.
In the words of producers Michael Souvignier, Till Derenbach and Alexis von Wittgenstein: "The power-obsessed milieu of Munich's breweries in 1900 is a fascinating setting for a series. The contrast between roughness, gloom and the ease of the world-famous Schwabing bohemia with eccentric artists such as Wassily Kandinsky and Thomas Mann is a great, exciting stage for a family epic of Shakespearian scale."
Gripping, with a bold, unflinching dose of violence, Oktoberfest 1900: Beer and Blood shines a light on the cut-throat business of brewskis and exposes some delightfully gritty feels that one wouldn't generally associate with the vibrant and spirited Bavarian beer fest. Now if this isn't enough to make you take home a six-pack and start bingeing right away, we don't know what will! 
Have you watched Oktoberfest: Beer and Blood yet? Drop us your review and tell us your thoughts! 
Source: Inverse