Mumbaikars, Brace Yourselves: Drifters Breweries Is Launching Two New Growler Stations!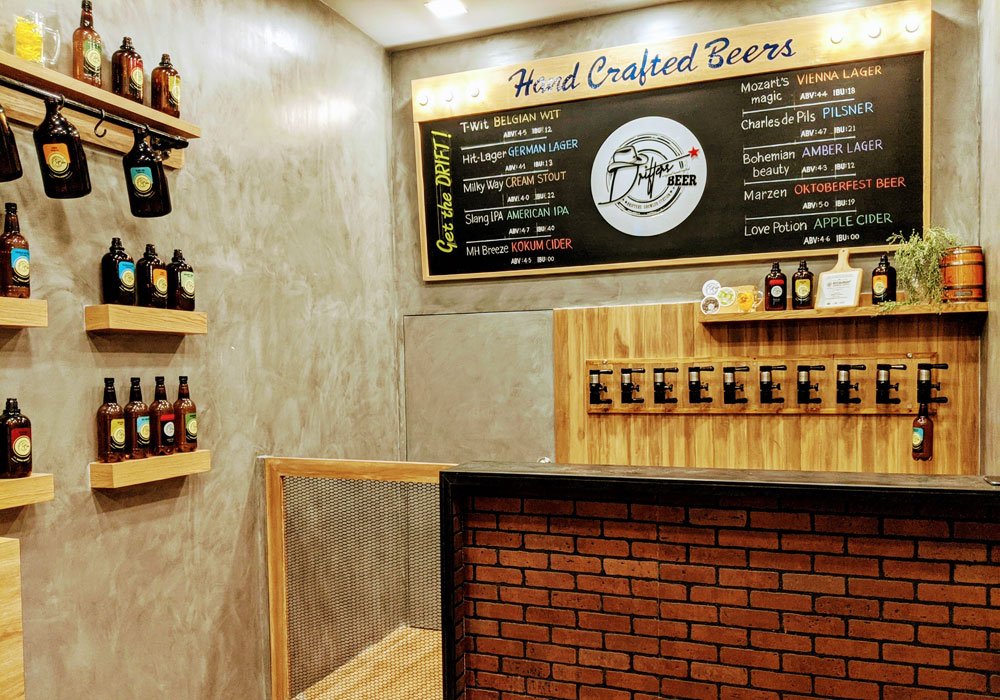 After a successful launch of their first-ever growler station in Pune, Mumbai-based Drifters Breweries is all set to launch two additional growler stations in Mumbai's Powai and Thane, this January! The brand new space has both pickup and delivery services for beer enthusiasts to quench their thirst and fill up their growlers routinely.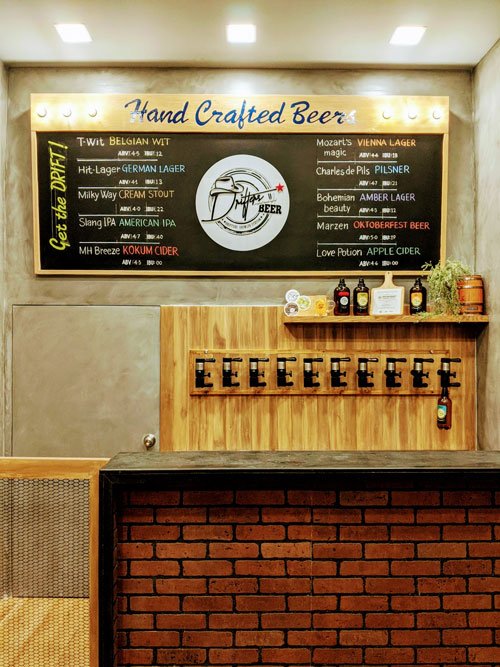 Although a staple of the global craft beer scene for years, growlers were only recently popularised in India when microbreweries started looking for creative ways to sell stocks in the middle of a pandemic. With zero revenues and continuously piling bills, many of these local watering holes were on the verge of shutting down.  Upon the persistence of the Maharashtra Chapter of the Craft Brewers Association of India (CBAI), the Maharashtra state excise department finally amended the state's growler policy – a game-changing decision that made the state India's first ever to allow microbreweries to permanently sell their craft beer via growlers.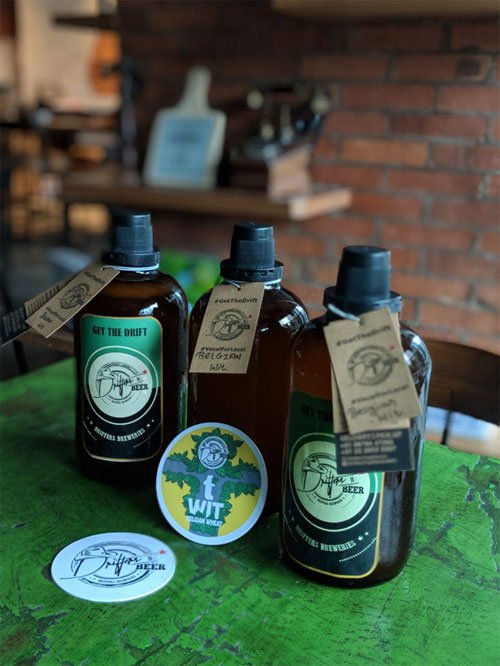 Returnable and reusable, these pressurised containers — typically with a capacity of 1-5 litres — are an easy way to take freshly brewed craft beer home and store it in the refrigerator for a few days.
Drifters Brewing Company is one of Mumbai's most well-established hub for indigenous beers. Founded by beer aficionado, Nayan Shah, a beer lover who firmly believes that flavour is the start and end of everything "beer", Drifters was born out of a vision of spreading the love for crafted beer with others who appreciate nothing but the finest.
Century-old processes and brewing techniques that have, like a precious heirloom, been passed down by the Czech through generations – are used to brew the beers at Drifters, which involve less machine work and more manual labour. As such, the microbrewery also provides ample employment opportunities, even in unstable economic times such as these. All of these little things come together to create unique, flavourful beers that put Drifters on the list of the country's top microbreweries.
The prospect of establishing more craft beer-serving outlets in major cities across Maharashtra has kept Shah very pre-occupied. Exhilarated by more beer lovers' eager willingness to experiment with Eastern-European hand-crafted beers in India, Shah today, has partnered with his wife, Sheetal, to change the face of the beer industry in India, one beer at a time!
What's on tap?
Craft beer drinkers can now take home Drifter's signature beers like the Belgian Wit, German Lager, Cream Stout and more! The microbrewery also offers various delicious concoctions of the golden alcobev such as the Vienna Lager, which has a subtle biscuity-nutty aspect complemented by a gentle creaminess and the caramel and tropical fruit flavour-infused American IPA, that smells of pineapple, grapefruit and lychee with a slightly bitter finish. The refreshing and easy-to-drink Kokum Cider, one of Drifters' best-sellers, will give you a sweet fizzy punch along with a subtle but distinct cumin aroma and just a hint of spices. There is a Drifters beer for every mood!
The pandemic isn't over yet, but that doesn't mean our love for beer should be. Sit back and crack open a cold one from Drifters' vast collection of handcrafted beers; your beer-loving belly will certainly thank you for it later!
For more information, visit:
Drifters Powai
– Address: Shop no G4 , Options Building, Nahar's Amrit Shakti Rd, Chandivali, Powai, Mumbai, Maharashtra 400072
– Time: 11 am to 9 pm
Drifters Thane
– Address: Shop no. 25, Block no.2, Emerald Plaza, Hiranandani Meadows, Thane, Maharashtra 400610
– Time: 11 am to 10 pm
You can also shop for gorgeous growlers online by visiting the Drifters website: www.driftersbrews.com!