This Is How Coronavirus Has Affected Beer Business Around The World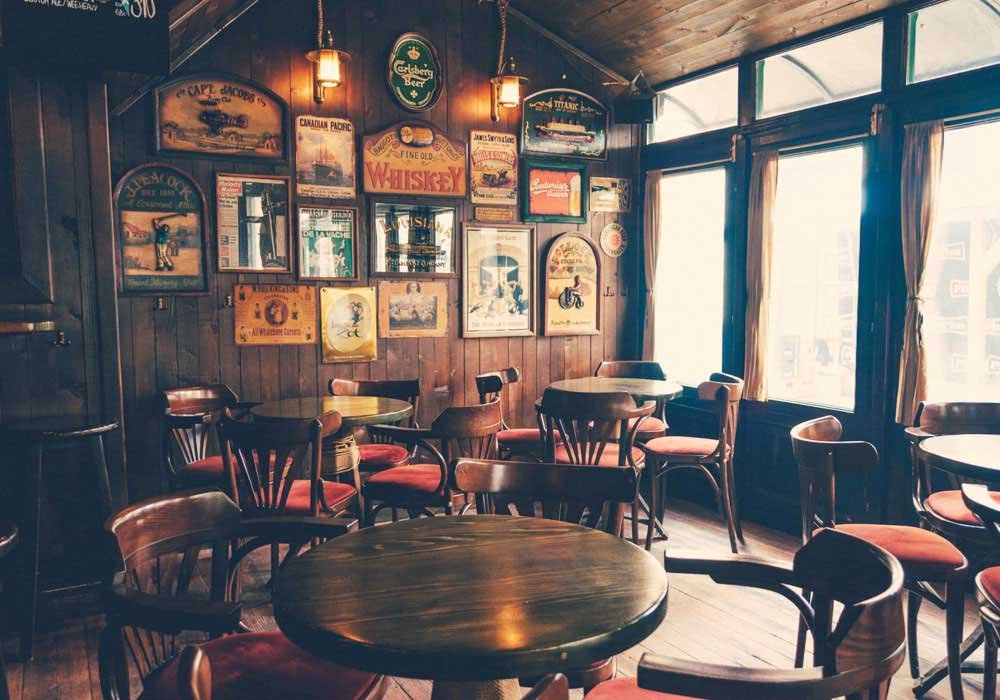 As the COVID-19 epidemic continues to snowball, causing the wheels of business, culture and society come to a grinding pause – analysts are alarmed to find months and years of accounting, business-planning and brand-building suddenly going for naught.
For instance, the world's largest beer manufacturer, Anheuser-Busch InBev – has reportedly decided to cancel the planned debut of a new Michelob Ultra commercial featuring professional golfer Brooks Koepka. The Heineken F1 Joburg Festival which was scheduled to take place on March 29th has also been postponed to protect the health of all the attendees of the event. Still, big beer appears to be doing better than the smaller-scale breweries and beer businesses.
Mexican-born lager brand, Corona who got sucked into an unfortunate case of word association, where people mistook the beer to be a cause of the infection, has reported that its U.S. sales are up in the early part of 2020. Its maker Constellation Brands Inc. has declared that Corona Extra sales grew 5% in the U.S. in the latest four-week period, which ended Feb. 16 — "nearly doubling the 52-week trend for the brand." Meanwhile, Fortune Magazine reported that Danish brewer Carlsberg saw a segment of its China beer sales – those that typically came from the country's bars and pubs – being significantly impacted. Cees 't Hart, Carlsberg's chief executive, however, told Barron's that since he had not seen any major lockdowns of cities or areas where the brand has a large presence, he did not expect any long-term issues despite the temporary curb of sales due to closures of outlets and pubs.
Unfortunately, this isn't quite the case for beer pubs and outlets.
On-Premise Sales vs Off-Premise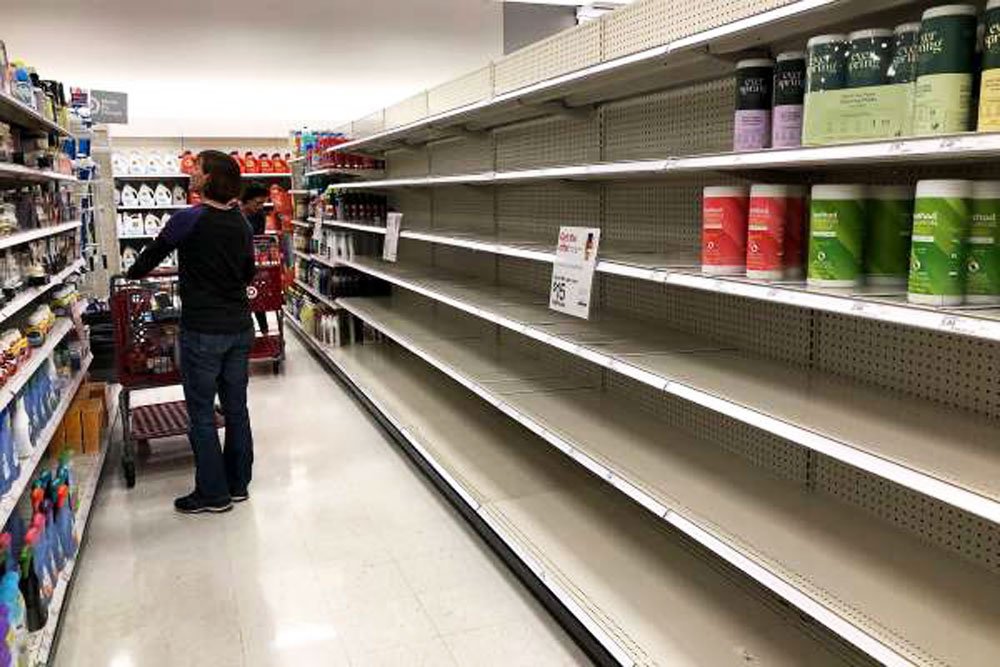 By selling a product like beer, that has to be made weeks in advance before it reaches consumers, the beer industry already has to operate with an inevitable lag. For this reason, most breweries have very little to no clue as to what they can expect from the coronavirus pandemic. On the outset, it indeed looks like the lack of information about the disease with wildfire-like spreading abilities has caused on-premise business to take a huge toll. But even as consumers prepare to practice "social distancing" by staying home, things haven't been looking too bad for the off-premise segment, which has been seeing a spike in sales. Economists speculate that the phenomena of people stocking up their pantry shelves to avoid outdoor exposure is a huge boost to the beer-buying business for they are buying more than usual.
Pubs and Outlets Do Their Best To Adjust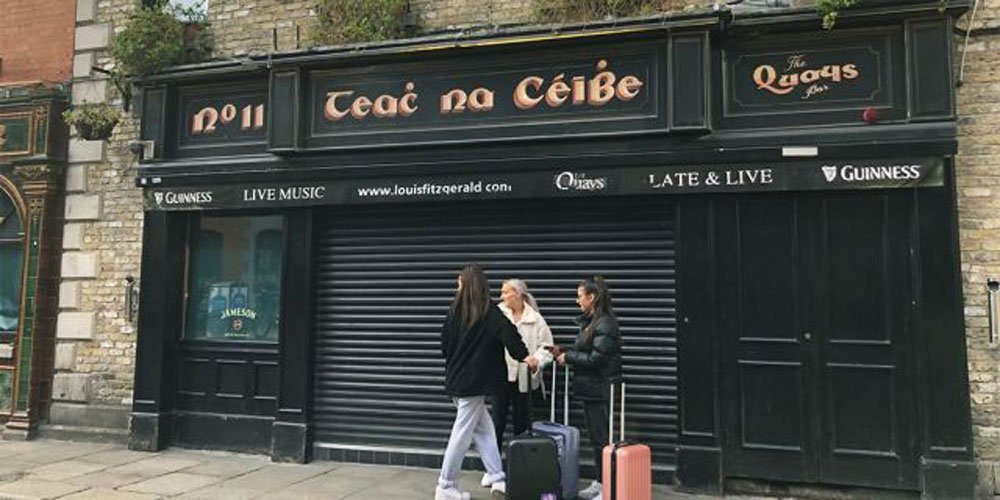 Beer bars choosing to stay open have decided to adopt strict hygiene standards, with decision-makers taking steps to do away with as many contact points as possible to prevent further transmission of the infection via hands – such as scrapping traditional menu cards for blackboards and replacing glassware with recyclable plastic cups.
Some pubs and microbreweries have adopted "social distancing" as a catchphrase. Arkansas-based Prestonrose Farm & Brewing is closing down its indoors seating arrangements and directing customers to outdoor tables that have been pushed wider apart. In these places, pub owners want social distancing to be openly discussed and encouraged as well. Others are clearing out their games sections and any paper and pencils they would normally give their patrons to write down the beers they want to order in a tasting flight.
On the other hand, many breweries are trying to make money from customers by encouraging them to head back home immediately. Buffalo-area businesses like Aurora Brew Works plan to organize a beer delivery system, with a limited, to-be-determined radius, where customers may have their beer delivered directly to their doorstep. New York City-based e-commerce alcohol delivery platform TapRm, which serves New York, has lowered its minimum order for same-day delivery and online orders from $50 to $25 "to encourage customers to stay home and limit unnecessary exposure to others."
Cancellation of Events Cause Further Loss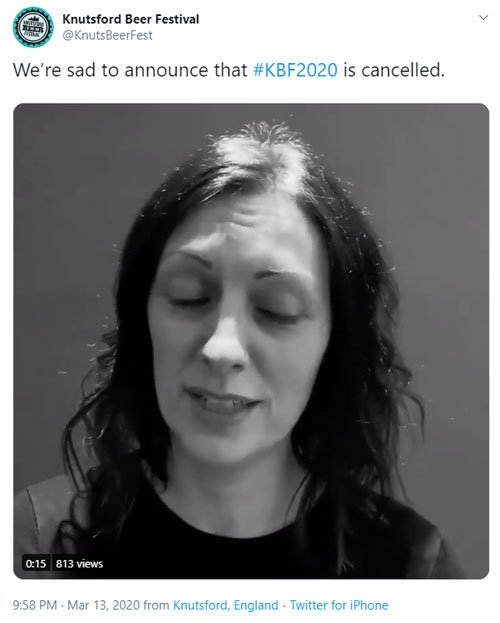 Events and festivals have certainly taken a huge hit this year. Dogfish Head Craft Brewery, which merged with Boston Beer last year, has closed its retail locations for a week beginning today, March 13th, and canceled all events for the rest of the month.
Colorado-based Brewers Association canceled its massive annual trade show – the Craft Brewers Conference, UK called off the Knutsford Beer Festival, while Bavaria's health minister, Melanie Huml is facing angry backlashes for striking off Munich's Strong Beer Festival. In the meantime, Texas brewers are only beginning to realise that they will never be able to recover the money they expected to make off the 15,000-attendee-Craft Brewers Conference (CBC), a traveling industry convention that was planned to take place in San Antonio for mid-April. With the combined cancellation of the renowned South by Southwest festival scheduled to take place in nearby Austin, the virus has proved devastatingly disappointing for brewers in a state that has only recently started earning significant craft beer investment.
It is a confusing time for the beer industry. Should breweries, bars and restaurants temporarily shut down their public areas and tell their patrons to stay home, or should they stay open – with precautions – and encourage their customers to support small businesses by going out and shopping local? Will sales skyrocket as people continue to quarantine themselves or will they plummet as customers choose to abandon pubs and bars?
Furthermore, given the dynamic nature of today's market and how quickly it evolves based on what, how and where we drink – will this event cause an inflection point to the trends we have been expecting and cause them to shift completely?
Sources:
https://www.brewbound.com/news/coronavirus-impact-on-beer-industry-taproom-closures-event-cancellations
https://www.forbes.com/sites/taranurin/2020/03/14/fears-of-coronavirus-temporarily-shut-some-brewery-taprooms-while-others-get-creative-to-comfort-scared-customers/#37e1c0dbde49