Visit "Over The Top" By Hopper's, Pondicherry's New Craft Beer Haven!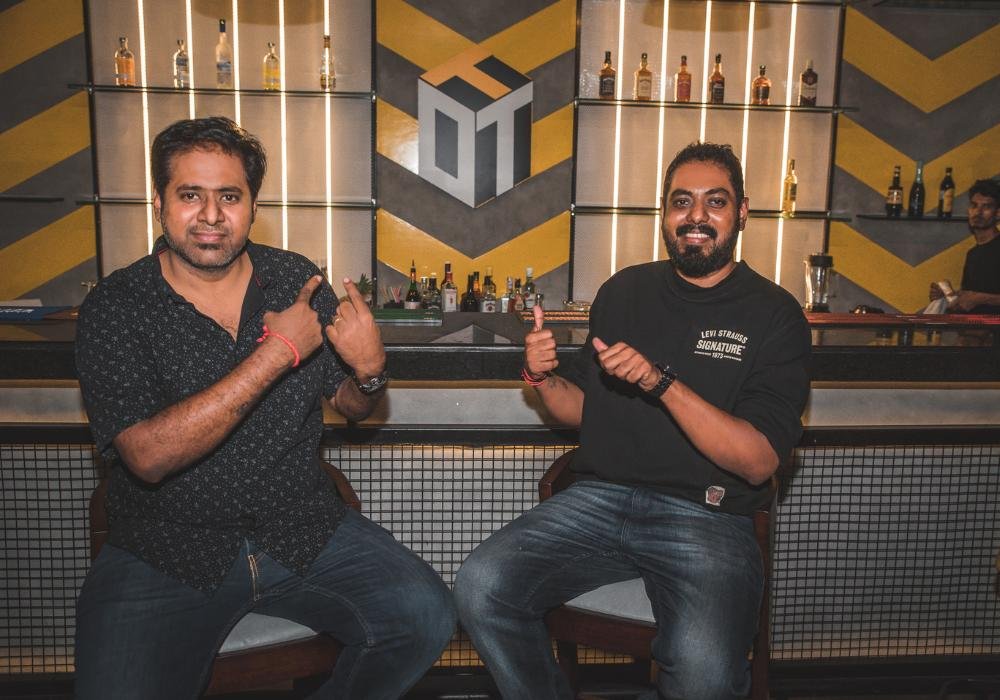 Over The Top By Hopper's & Hopper's Bar & Kitchen was started by two young, well-travelled entrepreneurs Mr. Kalaiselvan & Mr. Elavazhagan 3 years back. Both of them settled in Singapore, where the craft beer culture ignited them to come back to their hometown, and start a brewpub and realise their dream of hand-crafted beer. Their Brewpub, OTT is the highest rooftop bar in Puducherry. 
Nestled in the heart of a vibrant city, there is a hidden gem for beer enthusiasts and casual drinkers alike. These local haunts, known as "Hopper's Bar & Kitchen and OTT," offers an unforgettable experience with its impressive array of beers on tap and the captivating sight of a fully operational brewery. Let's take a closer look at this unique establishment and the exceptional brews it has to offer.
A Welcoming Atmosphere
As you step into Hopper's Bar & Kitchen and OTT By Hopper's, you are immediately greeted by a warm and inviting ambience. The gastro-pub is the perfect spot to celebrate a party with friends on a night out in Pondicherry (Puducherry). With its unique ambience and refined elegance, it is destined to become your favourite hangout. This pub is bathed in warm lighting, casting a cosy glow upon the patrons, who gather at the long, communal tables or cosy booths to share their love for craft beer. 
In-house Craft Beers on Tap
Over The Top by Hopper's prides itself on its extensive selection of beers on tap, which includes Hoptimist, an American-style IPA having a high citrus note. Arice, a clean and crisp rice lager using locally sourced rice. What Ales, a Belgian wheat beer with a note of orange and coriander. And Le Miel, a Mead (Melomel) with added blueberries. From crisp and refreshing Lagers to hop-forward IPAs, Ales and Mead, there is a beer to satisfy every palate.
The knowledgeable staff at Hoppers are always on hand to guide patrons through the diverse beer menu, offering recommendations and expert insights into the flavour profiles and brewing techniques behind each brew. Whether you're a seasoned beer connoisseur or a novice looking to explore the world of craft beer, you'll find the perfect drink to suit your taste at a brewery.
Installation of In-House Brewery
One of the defining features of Hopper's Bar & Kitchen & OTT is the presence of an in-house brewery, situated right next to the bar. Spectraa Technology Solutions Ltd has installed this brewery, having 3 HL brew houses with 4 UniTanks and 4 BBTs. Spectraa has installed more than 70 brewpubs across and abroad and is known for its quality of craftsmanship and commitment towards its customers. Spectraa has not only marked its footprint in India but also in other countries like Canada, Belgium, Nepal, Bhutan, Africa and Southeast Asia. Mr Arun Kumar (MD, Spectraa Technology) always has been a driving force behind all our success and still counting. He firmly believes in trust and commitment. Credits to Mr Chandra Reddy (GM Projects) & team for their continuous effort to complete this project just in 1 month.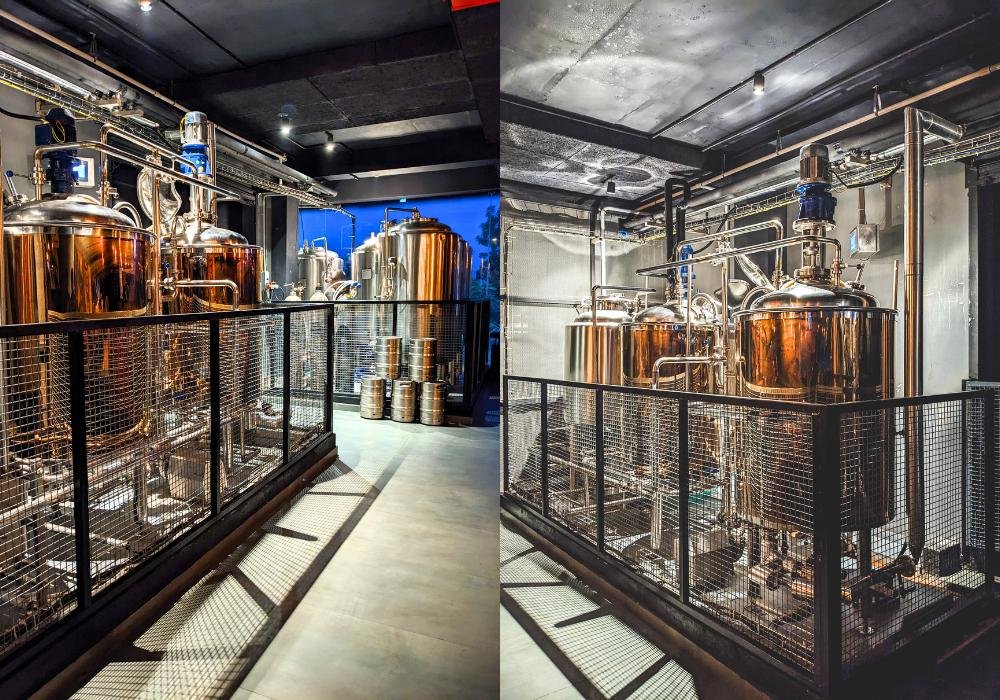 To know more, visit: www.spectraa.com
The Brewmaster at Hopper's Bar & Kitchen & OTT is constantly experimenting with new recipes and ensuring that only the best ingredients are used in the brewing process to guarantee that all the beers served are of the highest quality.
Hopper's Bar & Kitchen & OTT by Hopper's are more than just gastro-pubs— it's a destination for beer lovers seeking an authentic and immersive experience. With its impressive selection of beers on tap, knowledgeable staff, and the captivating sight of an in-house brewery, this establishment has firmly established itself as a go-to spot for those looking to explore and appreciate the world of craft beer. So, if you find yourself in the area, visit Hopper's Bar & Kitchen & OTT and raise a glass to the art of craft brewing.