Heard of after parties? Now learn about After Stories!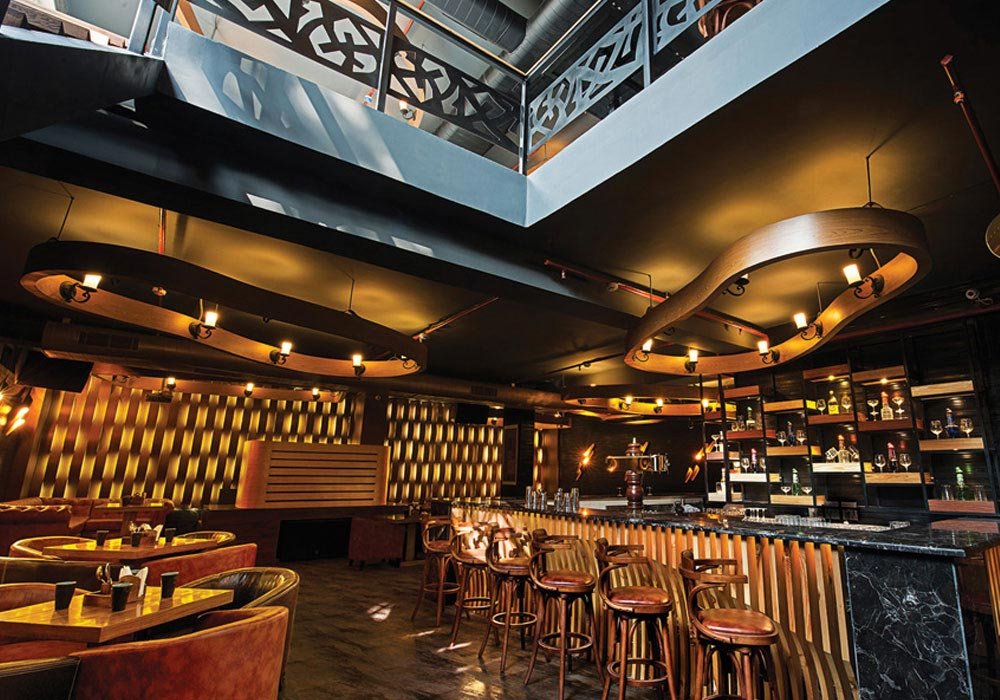 Abhimanyu Boken Harshit Arora
Owners & Founders
Everyone has a story to tell, and we often forget there's always an after story too. A hidden gem amidst Gurgaon's Sector 29, After Stories is a microbrewery and restaurant that delights its customers with their varieties of fresh brews and cuisine. In conversation with Sneha Nair at Brewer World, Abhimanyu Boken and Harshit Arora, Owners & Founders share their story.
Their Eureka moment happened over a mug of freshly brewed IPA, and the duo found a way to turn their passion into a business. "Setting up a normal brewery in not that difficult a task. But setting up a brewery with a mindset to change the whole experience for the Gurgaon market, was a difficult one", says owner, Abhimanyu Boken. Born and raised in Gurgaon, Abhimanyu Boken, ventured down the beer valley with friend, business partner and co-owner Harshit Arora. "Microbreweries have become a solid part of the Indian alcohol market now. I personally love the brewery culture of Germany, and to witness change in customers preference for freshly brewed beer over the usual bottled beers is definitely very encouraging", adds Abhimanyu.
A beautifully designed three tier brew-house reflects the ideals set by the After Stories team. The décor of the ground and first floors reflect a Spanish themed interior, exhibiting a combination of polished dark wood furniture, wide windows that run across the room for natural lighting and tiled in black and white geometric patterns. "The Basement ambience is for party people who love low lights with luxurious low sofa seating and high music", adds Mr Arora.
"People expect After Stories to be a perfect blend of entertainment, food and ambience and we promise to take the microbrewery experience to a whole new level."
Head brew master, Mukhteshwar Tripathi completed his MTech and began his brewing career at Doolally Tap Room. "Everyone wants to have variety in taste and experience, and we provide them with the same. Indians are now seeking a wider choice and better quality that only craft brewers can offer. Especially in the metro cities nowadays, have a better understanding of beer than ever before" says Tripathi. Pulp from Ratnagiri for a mango ale, concentrates from Kashmir for apple cider, this brew master believes in utilising local ingredients to perfect great authentic brews.
When asked his thoughts on the craft beer revolution, "The brew bubble is growing but with stringent state liquor laws, licensing issues, restriction of funds and lack of skilled labour for brewing, owners of microbreweries seem to be struggling with operational and external challenges. Despite this, a bevy of microbreweries have mushroomed in areas where residents have large disposable incomes (Gurugram, Pune, Bangalore and even Chandigarh and Panchkula). Notably, these areas are also close to metros, these cities are demographically blessed with young professionals who can afford to spend more for a product that goes the extra mile".
Their unique selling point is more than signature beers, currently serving different types of beers including Munich Wit Wheat, English Brown Ale, Milk Stout, Apple Cider, Kolsch Indian Pale Ale (IPA) and a Märzen, are some of the brews that flow on tap at After Stories which is a dream boat for great brews and their attention to food pairings is what makes it the complete package. "People expect After Stories to be a perfect blend of entertainment, food and ambience and we promise to take the microbrewery experience to a whole new level.", states Abhimanyu, on the introduction of Ladies' night on Wednesday's and Sufi nights on Thursday's.
Almost immediately after it opened on December 16th 2016, the Supreme Court High way alcohol ban was under discussion. "As an owner of a newly opened establishment it was really painful. What was happening in the market was not an acceptable decision because huge amounts of money was invested in After Stories", adds Harshit. "We were initially under the impression we wouldn't open in time because our licence was delayed and we were asked to obtain a NOC certificate", states Abhimanyu.
So, the next time you decide to visit After Stories, remember to check what their specialty brew is and try catching them on their renowned Sufi nights. "Considering this era of nightlife where people believe in celebrating their nights after work in the clubs and pubs, microbreweries have become a solid part of the Indian Alcohol Market. The masses prefer freshly brewed beer over the usual bottled beers. I'm happy to see people accepting and showing their love for freshly brewed beers," ended Harshit.