Effingut Brings To You The Great Beer Fiesta, The Effingut Hopfest At The All-New Effingut Veranda!
Get ready for a beer extravaganza like no other as Effingut proudly presents its upcoming event Effingut Hopfest by The Effingut community, a legendary music and beer festival, where local tunes meet brewery tap takeovers at the Effingut Veranda. 
This 10-day festival is crafted to showcase the talent of local artists from Pune and is a celebration of the brewing community that has grown together. With over 13+ breweries taking over taps and will be pouring over 35 styles of craft beers at The Effingut Veranda for these 10 days along with 20+ local artists taking the stage during the Hopfest.  
As a part of Effingut's "Effin Good Community" programme we will be giving a platfrom to upcoming artists to showcase their talent. The idea is to support local businesses and individuals who share the same "josh" (enthusiasm) as us. Join us at the all new Effingut Veranda for captivating performances by local artists like Mostly Mentals, Uncle Whiskey Trio, Khushi & Darrel, Ruway Historia and many more…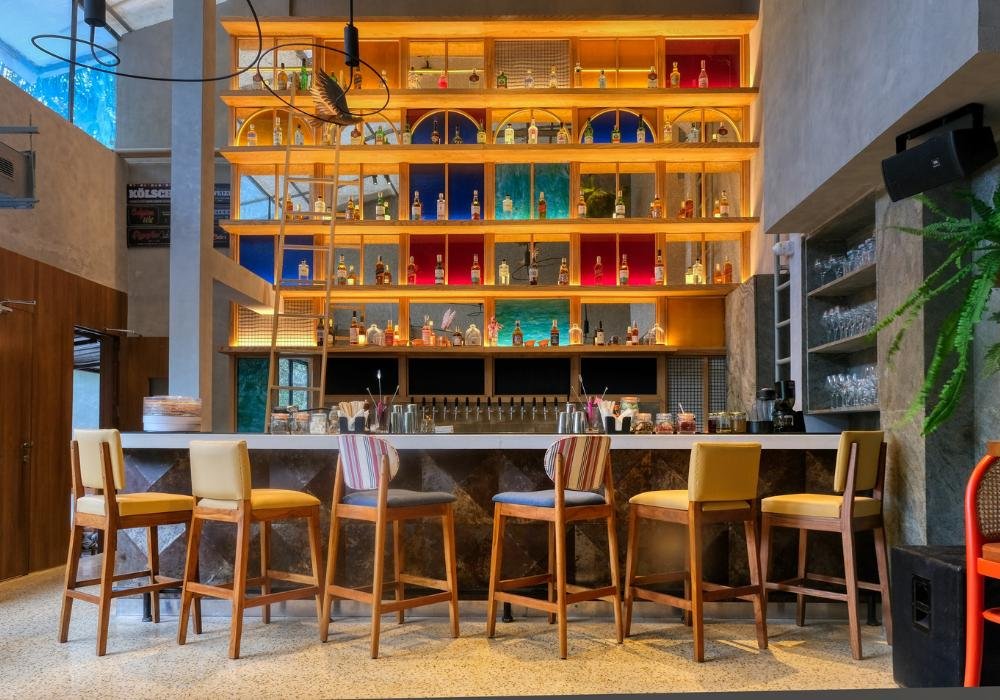 From indie bands to solo artists, sufi to electronic beats, to saxophones and flutes- this festival is a platform for the rising stars of the local music scene to shine. But that's not all—prepare your taste buds for a flavour adventure as we showcase a rotating lineup of local craft breweries. Experience the artistry of various breweries from the brewing community of Pune as they present their unique creations, from hoppy ales to smooth lagers and everything in between at the Effingut Veranda. The who's who of the brewing community, Great State Aleworks, Oi Brewing Company, Rolling Mills, Toit, Drifters, Yavasura, Lost Brewing Co. etc. will be participating in this ten-day festival!
The festival also marks the launch of the new space, Effingut Veranda, a delightful extension of the good ol' Effingut KP brewpub, offering a cozy and inviting space where friends, families, and beer enthusiasts can gather to savour good times. The vibrant interiors and green surroundings, Effingut Veranda are designed to create a relaxed and enjoyable ambiance, perfect to unwind and indulge in the finest craft beers and delectable food.
So visit the Veranda and " Effingut's legendary music and beer festival." – an experience crafted to will leave you inspired, entertained, and connected. 
Where: Effingut Veranda, Koregaon Park
What: Effingut Hopfest
Date & Time: 20th July – 30th July 2023
Price: INR 2,500 for two
Contact: 8390907410/ 7620038888