This Dry January, Ireland's Most Iconic Drink, Guinness, Can Be Enjoyed Even By Those Who Don't Drink Alcohol!
Five years ago, Guinness trialled an alcohol-free malt-based drink in Indonesia in response to the introduction of stricter drink laws in the south east Asian country.
Now, its parent company, drinks giant Diageo, has unveiled a non-alcoholic version of the Guinness stout – Guinness 0.0 . The sober stout reportedly "boasts the same beautifully smooth taste, perfectly balanced flavour and unique dark colour of Guinness"– just without the alcohol.
The new beer is brewed using the same ingredients and follows the same brewing process as its 4.2 percent – ABV counterpart. The only difference is, the alcohol is 'gently removed' via a cold filtration process without presenting any thermal stress to the beer, thus preserving the integrity of the original Guinness taste and character. The resulting product features 'the same dark, ruby red liquid and creamy head, hints of chocolate and coffee, smoothly balanced with bitter, sweet and roasted notes'. Not only that, the Guinness 0.0 is also low-calorie; a standard 440ml can is now just 70 calories in comparison to the 125-calorie alcoholic Guinness stout. 
The alcohol-free version of the stout is the result of a four-year-long project by Guinness brewers and experts at St James' Gate in Dublin, where the beer has been brewed for over 260 years and is set to continue for centuries. Aisling Ryan, one of Guinness' lead brewers, claimed that 'hundreds and hundreds' of versions were tried until they finally landed on one they were happy with. According to Diageo, an independent panel of taste-testers declared that the alcohol-free version exceeded expectations, with testers announcing the taste was "outstanding".
Gráinne Wafer, Global Brand Director at Guinness, said: "The launch of Guinness 0.0 highlights our long-held commitment to innovation, experimentation, and bravery in brewing, harnessing the power of our brewers and our ingredients, to create an alcohol-free beer that is 100% Guinness but 0% alcohol.
"We know people want to be able to enjoy a Guinness when they choose not to drink alcohol without compromising on taste, and with Guinness 0.0 we believe they will be able to do exactly that."
Guinness 0.0 will be launched in a 440ml can, 4-pack format in off-licences and supermarkets like Waitrose and Morrison's in the UK from 26th October. The beer will also be available on draft at pubs and bars across Ireland and Great Britain in the new year, right in time for Dry January and will be rolled out to more markets across the globe later in 2021.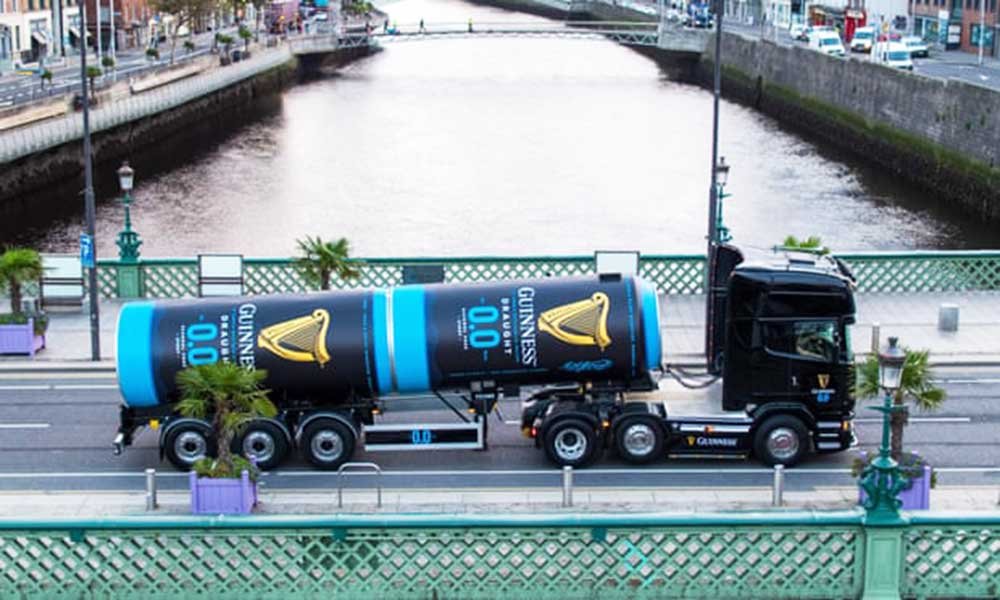 Source: Irish Times