Delicious Winter Beer Cocktail Recipes To Help You Beat The Chill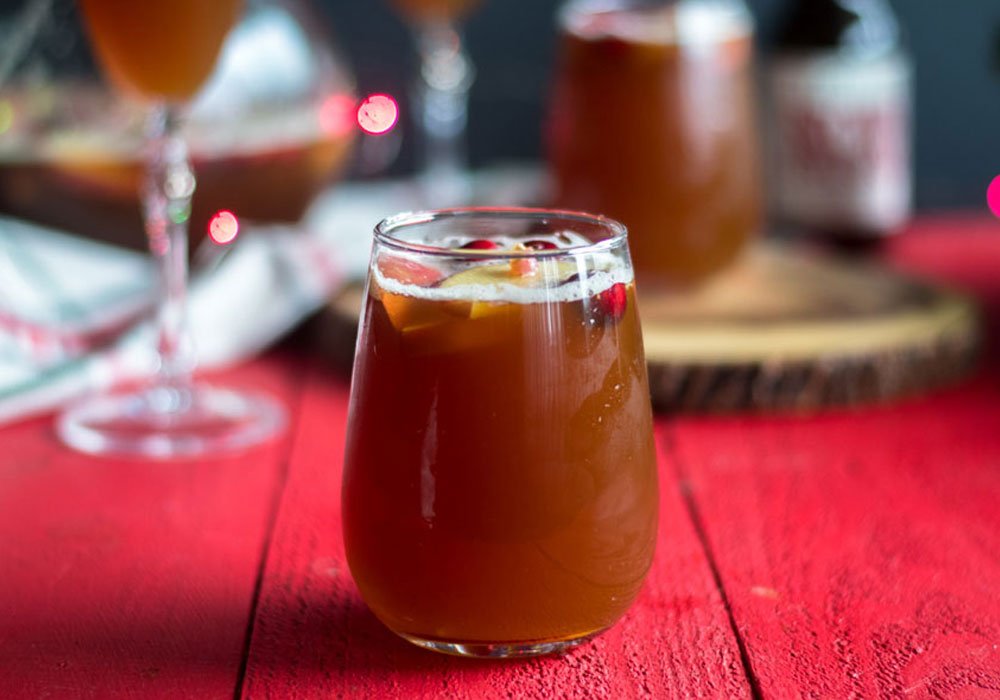 When you think of beer, the last thing you want it to be is warm. So while a chilled pint may not be the best choice for most during winters, the brew can still be added as a delicious and incredibly versatile ingredient to kick your winter drinks up by several notches.
Below is a list of ways you can use this frothy, refreshing alcobev to make some soul-warming beer cocktails that are anything but ordinary.
1. With A Dash Of Rum
Boil some beer and set it aside.
Next, whisk two egg whites. Beat four eggs yolks separately and add them to the egg whites. Now add in some grated nutmeg, some grated ginger and some sugar into the egg mixture.
Mix until well combined before whisking in the hot beer. Then take two pitchers and pour this mixture back and forth till you get a creamy consistency.
Serve!
2. Mull Over It!
This is a literally a one-pan recipe. Take a deep pan, pour in some beer and add in your favourite winter spices. Cinnamon, cloves, black peppercorns and star anise – the whole fleet, if you like! Stir continuously without letting the mixture come to a boil.
Strain and serve in winter-themed mugs!
3. Add Some Zing With Ginger
In a mug, mix some honey and hot water together. If you're vegan, you can also use agave nectar. Now add in some tequila, a few slivers of ginger juliennes and top this up with some beer. Stir, garnish with a cinnamon stick and serve while it's warm.
4.  Warm Up With Some Cocoa
Take a large saucepan and pour out a bottle of dry, stout beer. Heat this on medium flame until its quantity reduces to half a cup. Set this aside.
In another pan, mix together some milk, chocolate and cocoa with a sprinkle of salt and sugar. Heat this until the mixture has a smooth consistency. Now add in the reduced beer along with some Irish whiskey.
Serve nice and hot!
Note: According to famous mixologist, Ryan Rajput, warm beer is great for making cocktails as it allows all the great aromas come to the fore. However, beer should not be heated up too much to avoid the risk of making it turn flat (ugh!).
For any warm cocktail to taste like success, the key is to retain the spirit. A great tip to prevent the beer from evaporating? Just add in another type of alcohol, like rum or brandy!
Source: The Hindustan Times