Cathay Pacific brings Betsy back!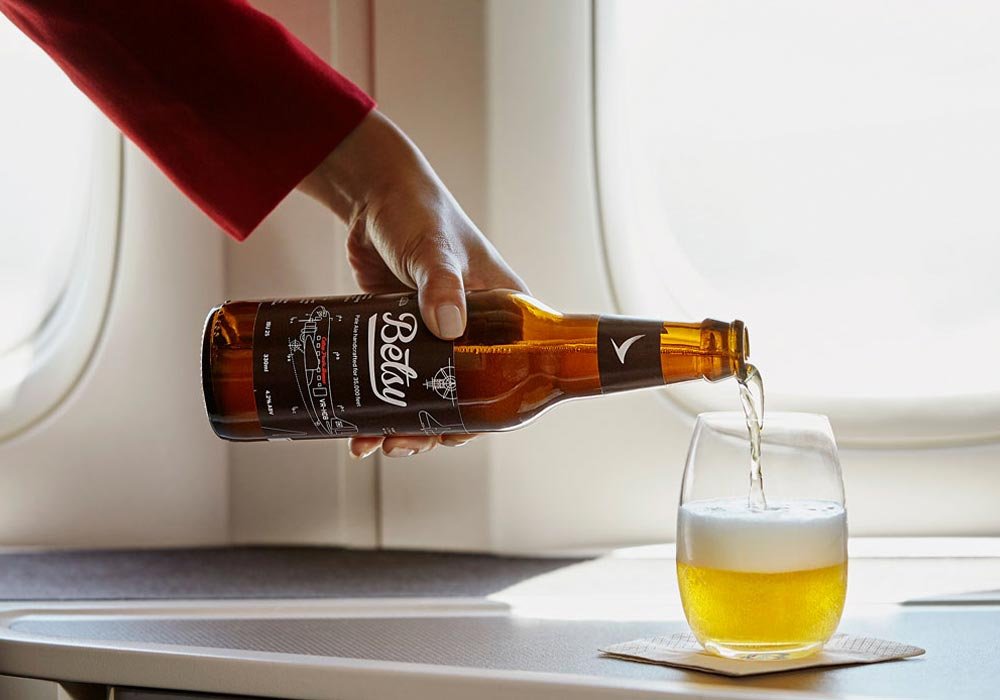 Cathay Pacific's unique ale, designed for altitude, is back – and it's better than ever with a new taste, a new look and a new rollout, making it available to all passengers on long-haul flights in all cabins. The return of Cathay Pacific's signature, locally brewed craft beer is the latest enhancement the airline is making to its passenger flight experience as it continues its mission to exceed customers' expectations at every stage of their journey.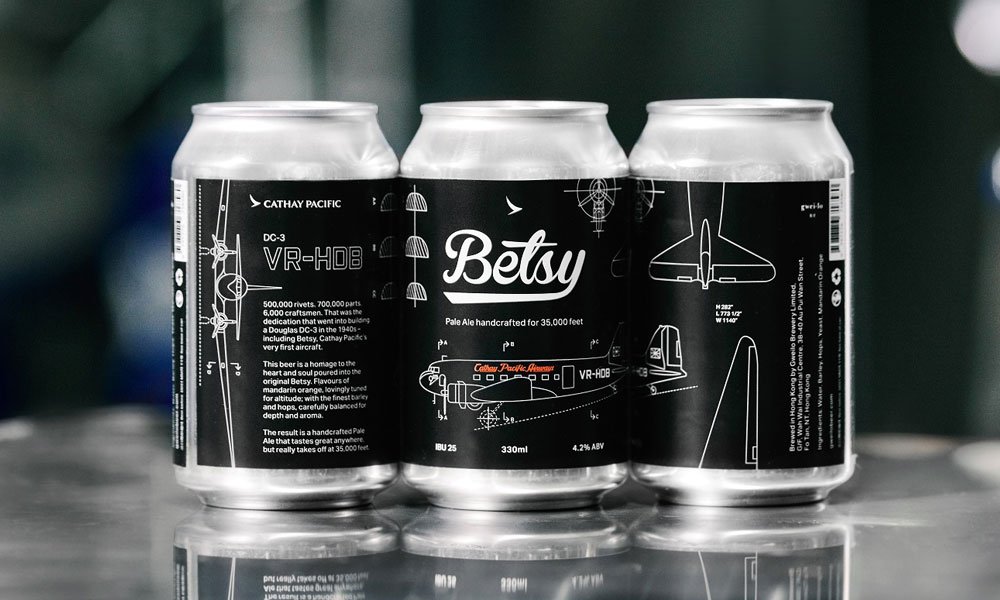 Betsy Beer became an instant hit when it was first rolled out in February 2017 to First and Business Class passengers on flights between Hong Kong and the UK. The beer takes its name from "Betsy", Cathay Pacific's first aircraft, a Douglas DC-3, which flew passengers around the region in the 1940s and 1950s.
Now making its spectacular return, this new iteration of Cathay Pacific's one-of-a-kind craft beer is available to all long-haul passengers. Guests visiting Cathay Pacific's lounges at Hong Kong International Airport can also enjoy a bottle before they board their flights.
The new Betsy Beer is a citrus-forward Pale Ale, created in partnership with expert Hong Kong brewery Gweilo Beer. Building on the original "Betsy" DNA, the beer is brewed from a predominantly unroasted malted barley base together with some slightly roasted barley to give a sweet, malty profile with hints of bread, biscuit and toffee. Locally sourced orange peel is added in the boil to help further form the flavour. The beer is then fermented using Gweilo's house ale yeast, after which it is dry hopped with a blend of citrus and orange-forward hops to complete the aroma and flavour profile.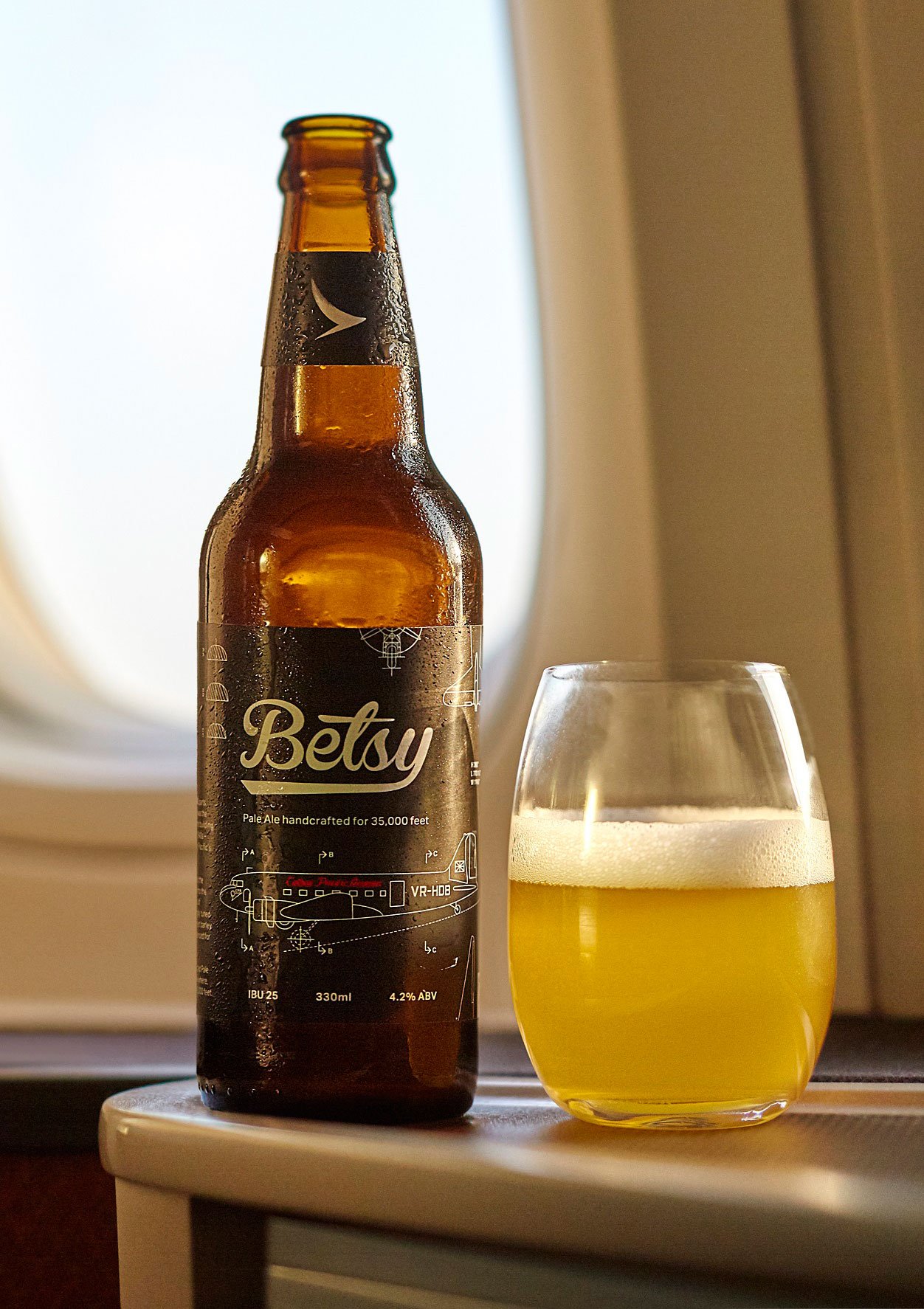 "Craft beer is enjoyed across the globe by all beer enthusiasts. It is for this reason that we are once again delighted to offer this distinctly flavoured Hong Kong brewed beer to our customers" says Mark Sutch – Regional General Manager, South Asia, Middle East and Africa. "Having been launched initially over two years ago, Betsy Beer gained immense popularity amongst our travellers. The specially crafted flavours of the beer appeal to a wide spectrum of palates. Its unique character is the perfect choice for any of our customers looking to indulge in the diverse options served as part of our inflight culinary experience."
Cathay Pacific is continually enhancing its customer experience offering, in particular the F&B. Following on from its "Hong Kong Flavours" menu introduced in January, the airline also will be unveiling a brand new Economy Class dining collaboration very soon.
For more information about the new Betsy Beer, please visit:
https://www.cathaypacific.com/cx/en_IN/travel-information/flying-with-us/inflight-dining/betsybeer.html#betsybeer-betsybeer-film
Source: Ketchum Sampark Pvt. Ltd.