Bira 91 Celebrates its 5th Year Anniversary with the Launch of its First Taproom in Bengaluru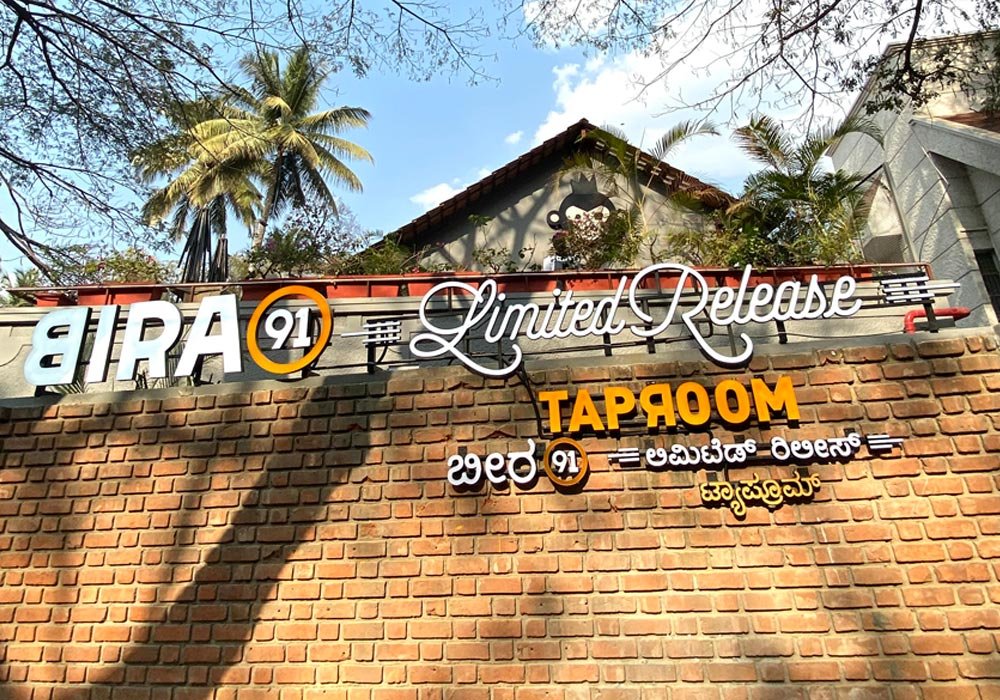 Bira91 'Limited Release Taproom' opens doors on 28th Feb 2020 at Koramangala
The taproom is expected to be Bira91's innovation pipeline with consumes voting for the next Bira91 national release
BENGALURU, 27TH FEB 2020:
Bira91, one of the world's fastest-growing beer companies, has launched its 'Limited Release Taproom' in Bengaluru to mark its fifth-year anniversary. This occasion is a key milestone for the brand that has continued to receive plenty of appreciation and love over the last 5 years.
Bira 91 Limited Release Taproom is a one-of-a-kind experience where beer drinkers get to rate beers and the feedback is used to create the next Bira91 national release. Bira91 plans to release one new beer every week on an average this year at their taproom.
Speaking on the five-year anniversary and launch, Ankur Jain, founder and CEO, says "I started Bira 91 with the ambition to make it big in a small neighborhood. My inspiration came from all the amazing beers I got to taste in the US and Europe.  After 5 years of Bira 91, we've scaled up to 10+ countries and 400+ cities. We realized it was time to go back and become the beer starter, this time in the beer capital of India. Our aspiration with the taproom is to help make Bengaluru the beer capital of the world and not just India. We're very excited to have a place where we can directly get consumer feedback and incorporate it into our innovation pipeline".
The taproom is spread across an area of 3500 sq. ft with a capacity of 450 people, along with an open area for live events. The Limited Release taproom is centered on delivering a unique brand experience through collaborations with local and international craft brewers, bartenders, chefs, musicians and comic artists each month. This will be a go-to place for beer consumers to experience beer innovation; with 20 beers on tap and a plan to have a new beer every week. The beers are going to be brewed at the company's microbrewery in Mysore which is the brand's fourth and latest brewery.
VP, Brewing and Innovation, Thomas Hartman says "We're very excited to announce the launch of our first taproom and about the fact that it is powered by our new pilot system – a 5 hL microbrewery we built inside our newest brewery at Mysore. This allows our brewers to experiment and brew unique styles in small batches, along with testing out new and exotic ingredients. Not just equipment, we're also investing in our brewers; training for deep understanding of raw materials, as well as unique processes to get the most of the ingredients. Brewing is an art, and the microbrewery allows our brewers to exhibit their creativity. These beers will go straight to our taproom in Koramangala, allowing our brewers to take center stage and get in front of the consumers with their innovative brews".
Officially opening its doors to the public on Friday, 28th February at Koramangla, Bengaluru, the space will serve all Bira 91 variants on tap, along with 6 new specials ranging in beer style and unique ingredients. Their English style Brown ale is brewed with toasted coconut and special roasted malts – a classic with a unique twist. Their West Coast IPA, which is double dry-hopped with Amarillo and Citra hops from the Pacific Northwest of the US has an intense citrus and tropical fruit aroma. As a toast to Bira91's 5th birthday, a special beer with champagne yeast blended with pomegranate juice is on the menu: a crisp, sparkling Pomegranate Champagne Rosé. The Mango Lassi beer on the other hand, is a rich, creamy and hazy wheat beer, blended with pure Alphonso and Totapuri mango purée. The result is an explosion of mango that will remind you of lassi. And then there's the Belgian Golden Strong, brewed with jaggery – an Indian take on the traditional Belgian Abbey beers. Celebrating the history of British brewing for the Russian Imperial Czars is the Mysore Imperial Stout, a big and bold stout, showing complex malty aromas of chocolate, cocoa, coffee, molasses, and smoke.
Location: Bira 91 Limited Release Taproom
33, 80 Feet Rd, 4th Block, Nirguna Mandir Layout, Cauvery Colony, Koramangala, Bengaluru, Karnataka 560034
Timings: Monday – Sunday 11 am-midnight
ABOUT BIRA 91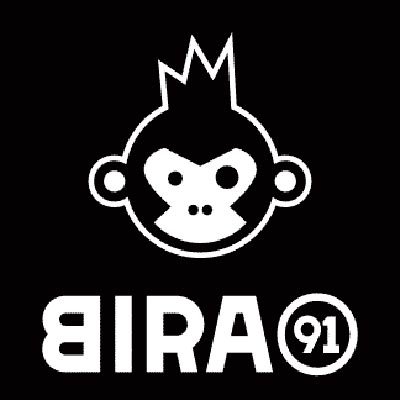 A refreshingly modern beer brand imagined in India, Bira91 aspires to bring flavorful beers to the new world. As one of the fastest-growing beers in the world, Bira91 has built a strong portfolio of essential beers and aims to drive the global shift in beer towards more color and flavor. Established in the summer of 2015 by B9 Beverages and headquartered in New Delhi, Bira91 has quickly become the rage amongst urban millennials owing to its delicious beers, bold identity and a strong draft network.
Driven by a dynamic and energetic team of over 500 passionate beer lovers, the company now operates four breweries in India and has a strong presence in ten countries and over 400 cities. Bira91 is backed by Sequoia Capital India and Sofina of Belgium.
Crafted with the creative urban drinker in mind — someone who likes to have fun and doesn't take life (or beer) too seriously, the brand aims to disrupt the global beer world with 21st-century technology and its playful monkey mascot.
Source: 
The Communication Council, New Delhi, official Media & Communications partner for Bira91