Asia And India's First Meadery, Moonshine Meadery Charts Its Path To Gurugram, Haryana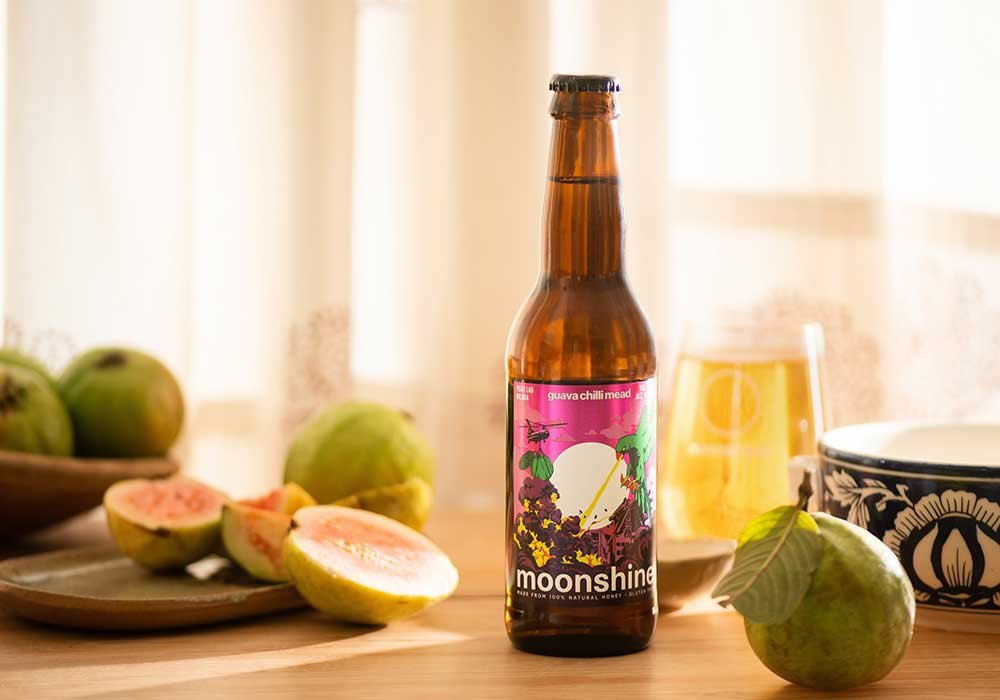 India's first-ever meadery, Moonshine Meadery, announced  that it is further expanding its national footprint to Gurugram, Haryana, to serve its range of  flavourful meads to mead lovers in the state. The company also stated that Moonshine meads are  already available across city wine shops 24th April onwards.  
Meads (made from fermenting honey) are the oldest alcoholic beverage known to mankind,  which was often reserved for royalty back in the day. This latest expansion exemplifies  Moonshine's visionary approach to reviving and reinventing the ancient drink and making it  accessible to the newer generation of craft beverage enthusiasts across the country. With this  move, the brand will first introduce the Haryana market to their Coffee Mead – one of their  flagship meads, along with The Grilled Pineapple and Guava Chilli Mead from their seasonal  limited edition range also known as the MeadLABS series. The MeadLABS series include the  Hopped Mead, Salted Kokum Mead, Chocolate Orange Mead, Mango Chilli and Bourbon Oaked  Apple Mead, amongst other flavours.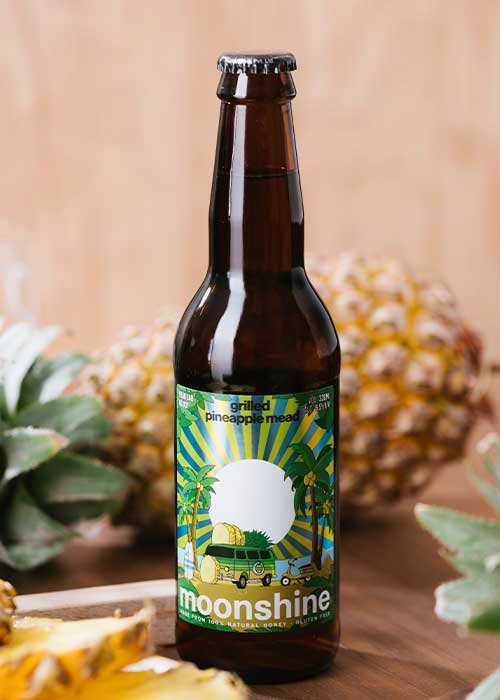 While talking about the expansion, Rohan Rehani and Nitin Vishwas, Co-founders of  Moonshine Meadery, said, "Moonshine as a brand has experienced drastic demand over the past few  years, helping make meads a mainstay in the Indian alco-bev space through innovation and expansion."  They further added, "We have constantly received messages on our Instagram handle asking when our  meads will be available in Haryana. So, launching here has always been a part of our expansion roadmap.  We are thrilled to have finally done so, and look forward to serving our range of meads here." 
Founded in 2018 (as Asia and India's first meadery), Moonshine initially started out as a garage  project by Rohan and Nitin in 2014. Over the years, the homegrown brand created an all-new  alco-bev category in the Indian market and built a strong track record for itself by offering the  finest meads.  
At the same time, Moonshine has incessantly endeavoured to push the envelope when it comes  to the versatility of the meads it offers and continues to do so by constantly innovating and  experimenting with a range of ingredients, crafting one-of-its-kind and diverse meads that suit  everyone's palate.  
This philosophy further saw the brand swiftly expand its network and chart inroads to several  parts of the country to bring its meads to them. Due to strong consumer demand, it has  experienced 100% growth year on year for the last 3 years at a lightning-fast pace.  
And now, by expanding its presence to Haryana, Moonshine is one more step closer to transforming into a national craft beverage brand. 
About Moonshine 
Established in 2018, Moonshine Meadery is Asia's first meadery that brings back the Ancient Royal Drink  – Mead in refreshing modern avatars. Made by fermenting ethically-sourced, pure honey with various fruits  and spices, Moonshine's meads make for 100% natural, flavourful beverages. Moonshine constantly  innovates and experiments with a range of ingredients—like multifloral honey, orange blossom honey,  coffee beans, guavas, apples, chillies, kaffir lime, and much more—to offer a diverse spread of meads that  suit different tastes. While Moonshine's spectrum of flagship meads—Apple Mead, Traditional Mead and  Coffee Mead—are available around the year, the brand also offers seasonal meads known as the MeadLABs.  These include Salted Kokum Mead, Guava Chilli Mead, Chocolate Orange Mead, and Bourbon Oaked  Apple Mead, amongst several others. In addition to meads, Moonshine Meadery also introduced The  Moonshine Honey Project in 2020, through which they offer customers honey in its purest form, sourced  directly from beekeepers across the country. These include uniflora honey like Sidr Honey, Acacia Honey  and Mustard Honey, as well as Multifloral Honey. 
Slowly carving a niche for itself in the Indian and Asian alco-bev sector at large, Moonshine is currently  available in Maharashtra, Karnataka, Assam, Rajasthan, Goa, Himachal Pradesh and Silvassa.