Ankur Jain Addresses Class of 2021 At His Alma Mater, Illinois Institute Of Technology, Chicago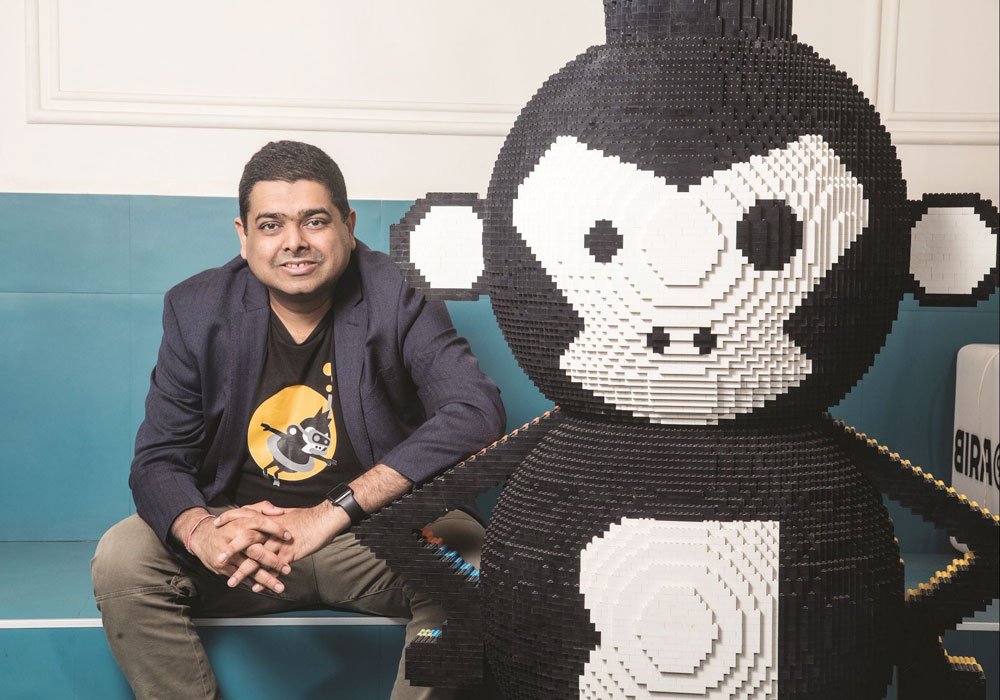 Ankur Jain, Founder & CEO of Bira 91 – one of the world's fastest-growing beer brands, addressed the graduating Class of 2021 on Saturday, the 15th of May 2021 at his alma mater, the prestigious Illinois Institute of Technology, Chicago.
He talked about his journey and shared his experiences and biggest lessons learnt in life through his time spent at IIT and through the current pandemic. "If this year has taught us anything, it is that life doesn't necessarily go as per plan. Life is full of surprises, some sweet, some not so sweet", said Ankur.
Ankur Jain shared the three most valuable lessons that he believed the pandemic has taught everyone:
First, it has taught us the importance of flexibility. Even the best-laid plans were disrupted by the pandemic. No matter what walk of life you are from. All of us learnt how to work, study, even celebrate remotely – unthinkable in the pre-pandemic world. Flexibility lets us remain humble, ensures that we remain curious, and we keep on learning.
Second, it has taught us the lesson of empathy. We saw how people can be in distress for no fault of their own. Last year made us aware that there are things that are more important than anyone person's individual success. The wellbeing of our family, friends and loved ones; The strength and comfort of our communities; The importance of
celebrating small moments. We also became more aware of the shared struggles that we face in this generation – balancing the need for economic growth with sustainability, reversing the damage from climate change and reducing the inequity in access to basics like healthcare.
Third, and most importantly, it has renewed our optimism in technology and human ingenuity. No one really thought that vaccines, which historically took years to develop, would be ready in merely months. The use of new mRNA technology, the fusion of information sciences and genome sequencing, and unprecedented global collaboration accelerated this breakthrough development and is helping us all get on the path to normal lives so quickly. And this optimism – that no matter how large the challenge, we can find a way out of it through courage and innovation – is your superpower.
Speaking to the young graduates and leaders of the future, Ankur Jain said 'Wherever you are on that path, one thing is certain – life will continue to throw surprises at you that may not exactly fit your plans.' He speaks of his journey and life lessons he learnt as an 18-year-old freshman, starting with his first job at the dormitory cafeteria, where he learnt the irreplaceable virtue of hard work, to drinking his first beer at Illinois Tech, which laid the groundwork for his journey to create one of the world's fastest-growing and most loved beer brands.
He credited his four years at the university as the backbone for his entrepreneurial journey – the various experiences and learnings inside and outsides the class, emphasizing on working hard and being true to your purpose and never losing hope.
"Like after every major crisis, whether it was the Spanish Flu of 1918, or World War II, the post-pandemic world is on the verge of rapid growth, and perhaps for the first time in history, there is a great opportunity to solve some of the world's biggest challenges – climate change, healthcare, inequality – through transformational technological innovation." – Ankur Jain, Founder & CEO, Bira 91 
In conclusion, he shared three key lessons the young graduates must remember as they embark on their onward journey in life:
One: to remain flexible and ever curious to learn new things. Travel. See the world. Work internationally at least once.
Two: to be empathetic. Remind yourself to do work for the betterment of the world around you – your community and our shared humanity. Have faith in your neighbour, especially in the toughest times.
Three: never to lose hope. Optimism is your superpower. Optimism in a better future and the belief in yourself to make it happen.
Source: The Communication Council, New Delhi