Anheuser-Busch sends Barley to ISS for a Beer Experiment that's out of this World, Quite Literally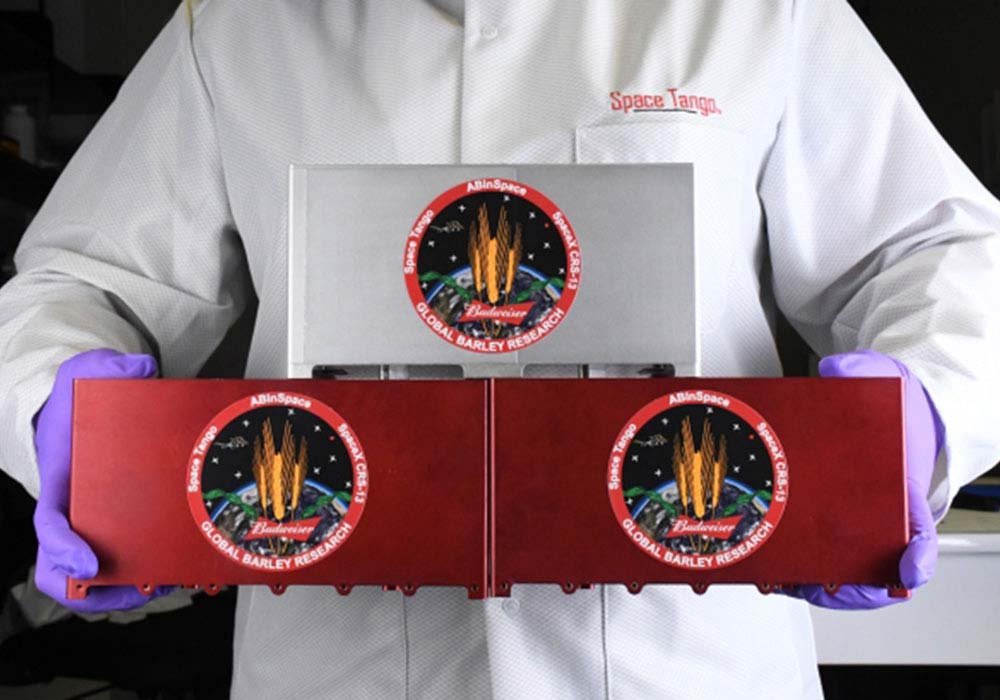 There are no pies in the sky, let alone pints. But SpaceX's beer experiment is no castle in the air. 
Last week, the Elon Musk-backed space company launched its nineteenth resupply mission bearing a 3-ton shipment to the International Space Station (ISS) on behalf of NASA. 
There were some strange things inside the Dragon cargo capsule that was shot into space. 40 live adolescent female mice needed for a muscle study. A robot that's sensitive to astronauts' feelings. But the payload also included a bunch of barley grains from American brewing giant Anheuser-Busch – the parent company of Budweiser, who aspires to be the first ever    beer on Mars. The grains will be used for a beer-malting experiment by Anheuser-Busch. 
This isn't the first time Budweiser has sent stuff to space. 
In December, 2017, as part of the macrobrewery's microgravity research, Budweiser transported 20 barley seeds to the ISS using Elon Musk's SpaceX rocket. However, to say that water is in short supply outside of Earth in an understatement. What point, then, of carrying barley to outer space?
Researchers are working on it. Satellite imaging technology has declared that deep below Mars' rocky exterior, lies massive glaciers of ice. With the help of universities working on mining and mining technology on Mars, Budweiser hopes to employ miners to excavate the ice so it can be clarified and purified for use. 
As far as the barley grains are concerned, astronauts and researchers will use them to study how microgravity affects the crucial germination and malting process of beer production. 
The results of Budweiser's investigations could open up fantastic opportunities for the company to develop new malt-barley varieties that are more tolerant to extreme stress environment conditions. In addition to accomplishing the seemingly impossible task of brewing beer in space, these findings could prove valuable to the broader agricultural community to boost barley cultivation on Earth. Countless studies have proven that the hops, yeast and barley used in beer contribute to a fair portion of carbs, a small amount of B vitamins and potassium to one's diet. Beer, as an alcobev has also been shown to have numerous benefits for improved bone health, cognitive function and better bowel movement, to a point where Harvard University and PETA claimed that it may even be healthier than milk! 
It doesn't seem too likely that we'll be seeing a Budweiser brewery on Mars any time soon. But if successful, this could indeed be a historic breakthrough for the "King of Beers" and for futurist Elon Musk and his 33.3 billion dollar space company. 
Source: 
National Aeronautics and Space Administration 
TechCrunch
Harvard