West Bengal To Soon Enjoy Doorestep-Delivery of Beer Thanks To Amazon!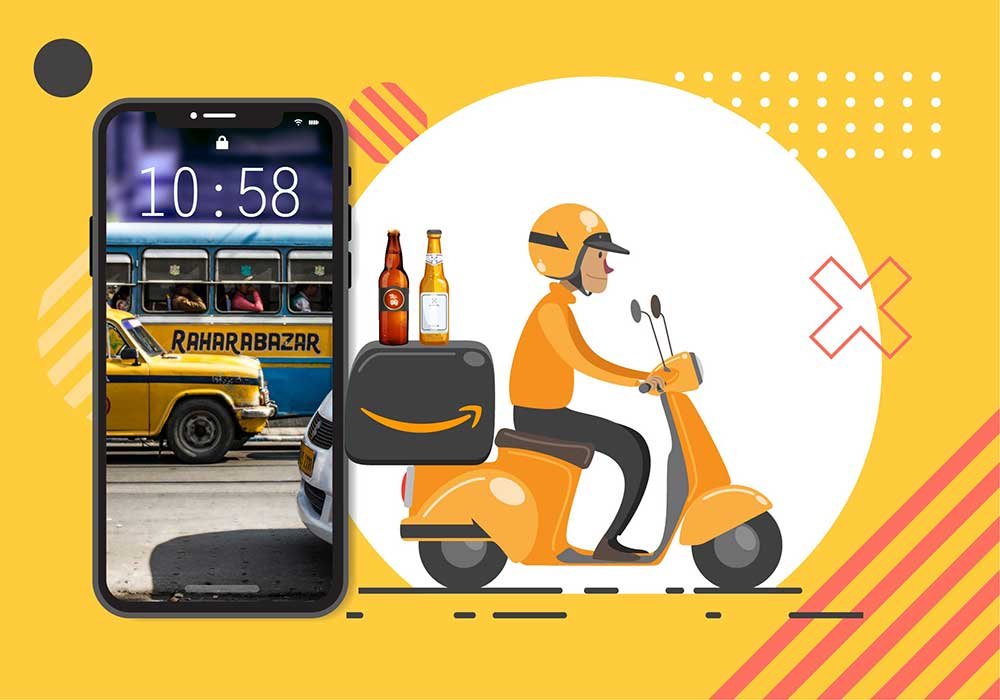 For the longest time, accessibility was one of the biggest barriers for beer consumption in a market with one licensed outlet per 18,000 Indians, compared with one per 300 Chinese (according to a new report, Beeronomics 2013, by UBS Global, a financial services and corporate advisory firm).
But that may change soon.
Word is out: global beer e-commerce giant, Amazon Inc. has been authorised by the West Bengal State Beverages Corp. to carry out the online retail of liquor trade in the state – which includes the sale of beer.
The news isn't surprising, given that India's top two food delivery start ups- Zomato and Swiggy have also expanded their services to doorstep delivery of alcohol in cities like Jharkhand. Big Basket, backed by Alibaba, has also reportedly been authorised by West Bengal for alcohol delivery in the state.
Amazon's bold move is proof that the company has spotted ample potential in the Indian liquor market which is worth 27.2 billion dollars according to estimates by a IWSR Drinks Market Analysis. Beer is the second most popular alcoholic beverage in the country after whiskey and beer industry analysts, both national and international, have always had an extremely positive outlook on the future of this industry in India.
However, in spite of favourable conditions like the increasing population of young, affluent and well-travelled consumers in this country and its warm, tropical climate, India has also recorded one of the lowest consumption of beer per capita in the world, recording a per capita beer consumption of 4.6 litres as compared to the Asia average of 57 litres in 2016.
Right now, however, given these challenging COVID times that threaten the very foundation of the drinks industry: which is socialising – alcohol delivery services are slowly filling the gaping hole left behind by the pubs and bars that had to roll down their shutters. And while drinking at home is usually less sociable, there's no denying that a good bottle of beer and a fun pop quiz with your best drinking buddies on Zoom, can help make your weekends feel closer to the "old" normal.
Do you agree?
Sources: