Amar Shrivastava, India's First Craft Brewer, Joins Brewer World as Head of Technical and Consultancy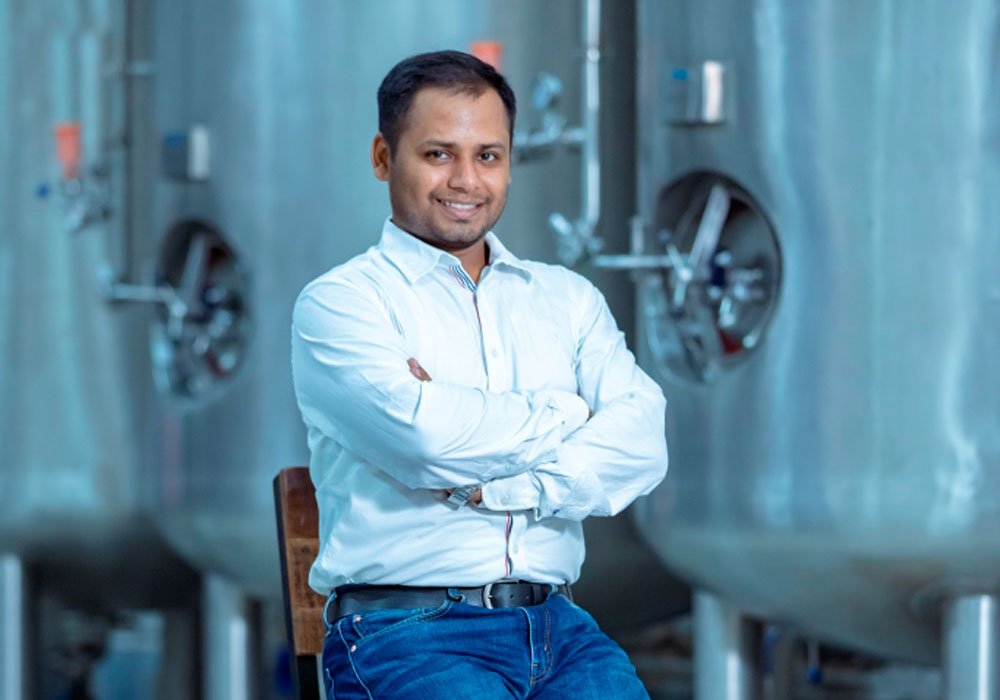 World-class brewing starts with world-class systems and cutting-edge technology that helps you create a brand that stands out in today's overcrowded market. As India's first-of-its-kind beer and brewing platform, Brewer World has successfully partnered with reputable brands like Embassy Group to set up microbreweries via its all-in-one turnkey solutions. Now, thanks to the burgeoning craft beer industry and the constant need to innovate and build a memorable brand, we at Brewer World have decided to leverage our in-depth industry knowledge and extensive networks to bring to you quality brewery/microbrewery set up and consultation services, promising the best of equipment and systems that perform on par with American and European standards.
Presenting Amar Shrivastava – Brewer World's New Chief of Technical & Consultancy 
From the right real estate to sourcing the right equipment, floor plan design to brewery layout, running coolant systems to navigating legalities – Brewer World's turnkey solutions from start to finish, offer facilitation of joint ventures, technical collaborations and partnerships in one of the fastest-growing beer markets of the world! 
Exclusively tailored for the Indian beer market and headed by our new Head of Technical and Consultancy – and India's first craft brewer, Amar Shrivastava, your brewery/microbrewery project will always be in good hands.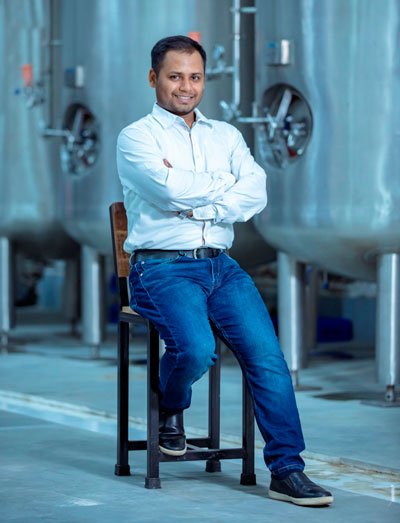 Having worked with some of the finest individuals and companies in the field, Amar has more than a decade-worth of rich experience in the beer and brewing industry and has commissioned over 15 microbreweries across the country – such as Doolally, Ministry of Beer- Delhi, Gurugram, Bathinda and Patiyala (upcoming), Piccadily- Chandigarh and Over the Moon – Hyderabad. Not only that, Amar's technical experience is also backed by a solid teaching career at VSI, the University of Pune where he taught brewing technology. Amar is renowned in the industry for his love for sharing his extensive knowledge with young brewing enthusiasts and has conducted numerous seminars relating to the alcohol industry. And as a brewer, Amar has always been reputed for his extensive expertise in brewing craft beers, cider and mead. 
Be it building design or equipment manufacturing, setting up a new pub or brewery from scratch or enhancing the overall business potential of existing ones – every detail – small and large will be taken care of by our dedicated team of brewery consultants and beer-brewing experts directly under Amar's directorship. The added advantage of this type of solution? You have the assured guidance of industry experts to ensure your project exceeds expectations from start to finish! 
Since every business model is unique, our turnkey solutions are perfectly customisable too. This way, we ensure you get the most out of investing in the world's third most popular beverage as a business opportunity, and in us as your business partners. 
Success to us isn't just all about making and serving great-tasting beer. It's about opening dialogue with our clientele, supporting their business requirements and guiding them through the process of setting up a brewery/microbrewery via end-to-end solutions for maximum RoI and of course, more beer! 
Got a business proposal brewing in your mind but don't know where to begin? Let us do the planning for you! Here's a quick look at what we can help you with. 
Equipment Handling: for end-to-end design, building, and installation of material handling equipment
Specification for equipment layout and design.

Inspection of property.

Choosing the right vendor for machinery.

Finalizing GA drawing of the brewery 

Finalizing technical drawing of equipment

Involving new technology machinery/equipment/instrument in the machinery

Insuring make and quality of instrument and equipment.

Inspection of equipment at various stages.

Supervising commissioning of equipment.

Trails of all the equipment, instrument, and machinery.

Rectifying the technical issue with the vendors.

Handover report of the project.
Brewery Operations: for customised client-centric strategy packages and tools for accelerating sustainable growth, and enhancing the value of your brand
Recipe development:
For Craft to commercial beer recipe development in consideration with geographical preferred taste pallet

Commercially viable recipe.

Raw material handling as per Government norms

Process handling with one of the best SOPs
 Business Development: 
Promoting Individual brands, Brewers, or any special activities from a brewery.

Aspects of franchising, franchise opportunities, business opportunities, partnerships, dealers, manufacturing, distribution, retail and others. 
The craft beer business in India is booming and has revolutionized the way Indians think about and consume beer. Being India's first-of-its-kind platform for the beer and brewing industry, Brewer World is on a mission to facilitate this growth. Come be a part of our beer-loving community and drop us a call or shoot us an email at info@brewer-world.com
Want to know more? Visit www.brewer-world.com; everything about beer is here!