You Can't Spell Melbourne Without Beer
Australia is a wild and beautiful place, a land whose colour palette of red sands and Multi-colour reefs frames sophisticated cities and soulful stories.
Beer has a proud history in Australia and has long served as the traditional beverage and a cultural icon. Beer made its way to Australian shores with British settlers, via HMS Endeavour, carried over on ships. Captain James Cook kept beer on board on his expedition to Australia as a means of replacing drinking water if it ran out or turned bad.
The beer industry in Australia underpins $16.9 billion a year in economic activity – accounting for 1.02% of Australia's GDP. As an economic driver, the beer industry supports key goods and services throughout the Australian economy.
Planning a beercation to Australia encompasses a passage through Melbourne! So, we've listed out some of the must-visit breweries, and experiences one shouldn't miss out on!
Melbourne:
Melbourne is the coastal capital of the southeastern Australian state of Victoria.
With an over 1,000 percent increase in the number of local breweries (reaching at least 60), the craft beer scene in Melbourne and surrounding areas have made the city one of Australia's greatest destinations for beer. What's more, one in three craft beers in Australia now comes from Melbourne. From beers brewed with hybridized wild yeasts and infused with native herbs and bugs breweries are putting Melbourne on the map
Cookie:
To live up to its mantra of being a 'beer hall', there is no holding back. With over 200 listed beers & 24 on tap, there is still room to graze along the massive marble bar.
Serving up a rotating selection of Australian and European-style craft beers on tap, Cookie is a good way to get a glimpse of what's going on around town and a great first stop for visitors wanting to jump right in and get a taste of the Melbourne scene. The walls are adorned with murals and artworks from Melbourne artists including Beci Orpin, Misha Hollenbach and Monica Ippoliti.
The Local Taphouse:
The Local Taphouse is a European-inspired neighbourhood tavern specialising in craft beer, great food and a warm welcome.
The Local Taphouse opened in 2008 and is one of the most awarded craft beer venues in Australia. It is currently ranked #2 in the Beer & Brewer magazine's Best Beer Venues in 2016 list. We tap more than 400 different beers every year and have a rotating and curated bottle list showcasing the best breweries from Australia and around the world. This St. Kilda den, complete with dark wood and vintage couches, has 100-plus bottles and 20 taps, which constantly rotate between local and international dunkels, saisons and IPAs.
Forester's Hall:
Built in 1868, the Hall has services circus performers, comedians and live entertainment through the ages. With a local craft beer list that rolls over 40 deep (the largest in all of Australia), Forester's Hall in Melbourne's Collingwood neighbourhood is pretty hard to beat.
The Catfish, in Fitztroy, is just the place to get acquainted with the city's best beers. Founded by industry veterans and sporting a rotating tap list of small craft beers like Garage Project's IPA or a Boatrocker Brewing Company Märzen, there's always something new and special on tap, and it changes weekly
From humble beginnings at the Grand Hyatt in Melbourne, Michael & Kieran shared a dream. Create a good local & sling good booze without pretension. After more than 15 years of travelling the world pouring beers for the rich & famous, the boys settled in Fitzroy late 2013 launching The Catfish.
MELBOURNE Beer Festivals!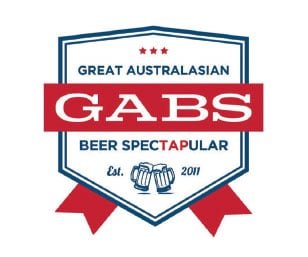 Melbourne is also home to various beer festivals throughout the year. One of the most prominent ones to book you tickets for is the Great Australian Beer Spectapular (GABS) Under the Dome of the Royal Exhibition Building, they bring together the very best breweries and cider makers in Australia and New Zealand for one specTAPular festival. Welcome to GABS Beer, Cider & Food Fest presented by Dan Murphy's!
Sample from 170 unique Festival Beers & Ciders brewed especially for the event, wander a marketplace packed full of breweries, and enjoy some of the city's best street food. Strut your putts at the Holey Moley Golf Club and Colonial Caddyshack. Learn from the best at the Brick Lane Craft College and Ariston Food & Drink Experience.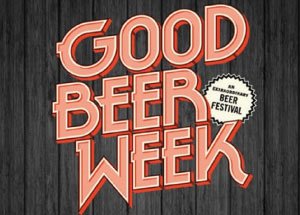 "Just like a mix that you'd make for your friends with different tastes in music and genres, we think that Good Beer Week's pretty similar," says general manager Siobhan Kerin. "You've got the ability to make whatever's a good fit for you, by taking a little bit of everything."
In just eight years, this fest has grown from the spark of an idea to a global festival made up of more than 300 diverse and innovative events across Melbourne and Victoria that attracts seventy five thousand attendees from across Australia and overseas.
It is Australia's preeminent beer event, one that has inspired smaller imitators interstate and in New Zealand, and is well placed to achieve its founders' stated goal of establishing the leading beer festival in the Asia Pacific region. It is the biggest single platform for local brewers and beer businesses to showcase themselves to a broad audience and also plays host to the Australian
International Beer Awards (AIBA) and the three-day GABS Beer, Cider, Food & Festival at the Royal Exhibition Building.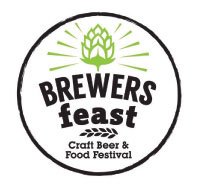 Brewers Feast is a beer festival in Melbourne which showcases some of the best Australian craft beer, food and up & coming musicians. What makes it such a unique festival is the focus on the new trend of beer & food pairings which can be explored throughout the festival.
Reference Links:
http://cstl-cla.semo.edu/rzeller/food%20and%20drink/australian_beer.htm
http://blog.typsy.com/a-short-history-of-beer-in-australia
https://www.brewers.org.au/about/history-of-beer.html
https://firstwefeast.com/drink/2013/10/australian-beer-guide/
http://www.australianbeers.com/history/history.htm
https://wikitravel.org/en/Australia
https://www.brewers.org.au/beer-facts.html
https://www.foodandwine.com/beer/drinkers-guide-melbourne-craft-beer
https://www.hiddencitysecrets.com.au/melbourne/cookie-bars-melbourne-bar-cbd/
https://thelocal.com.au/
http://forestersmelbourne.com.au/