This Summer, Enjoy Freshly Crafted Cryo Citra IPA At Reflex, Gurgaon
~Cryo Citra IPA is a fantastic option for anyone who enjoys hop-forward IPAs~
~Cryo Citra IPA has a lovely fragrance with hints of grapefruit, mango, and passionfruit~
~Reflex is transforming the city's beer scene with its cutting-edge craft beers, lively atmosphere, and mouthwatering cuisine~
Reflex Gurugram has launched its first exclusive new beer on tap, the Cryo Citra IPA, to celebrate the arrival of summer. This beer is a must-try for craft beer enthusiasts who desire for delicious modern brews that push the limits of traditional brewing techniques. The "cryo-hopping" method, which is a particular brewing procedure, is used to create the Cryo Citra IPA. Celebrating the launch of the Cryo Citra IPA, Reflex aims to reach its wider customers and beer lovers. Reflex promises to be an ultimate brewery destination in Gurgaon market with its vast selection of delicious foods and lively environment.
Utilizing concentrated, pelletized hop powder that has undergone meticulous processing to preserve the vital oils and flavors of the hops is how this method works. This beer has a prominent bitterness that is offset by a silky, slightly sweet aftertaste and is suited to individuals who like citrusy and tropical fruit flavors. Cryo Citra IPA has a lovely fragrance with hints of grapefruit, mango, and passionfruit. Given that it highlights the distinctive flavors and smells of the Citra hop variety, it is a fantastic option for anyone who enjoys hop-forward IPAs.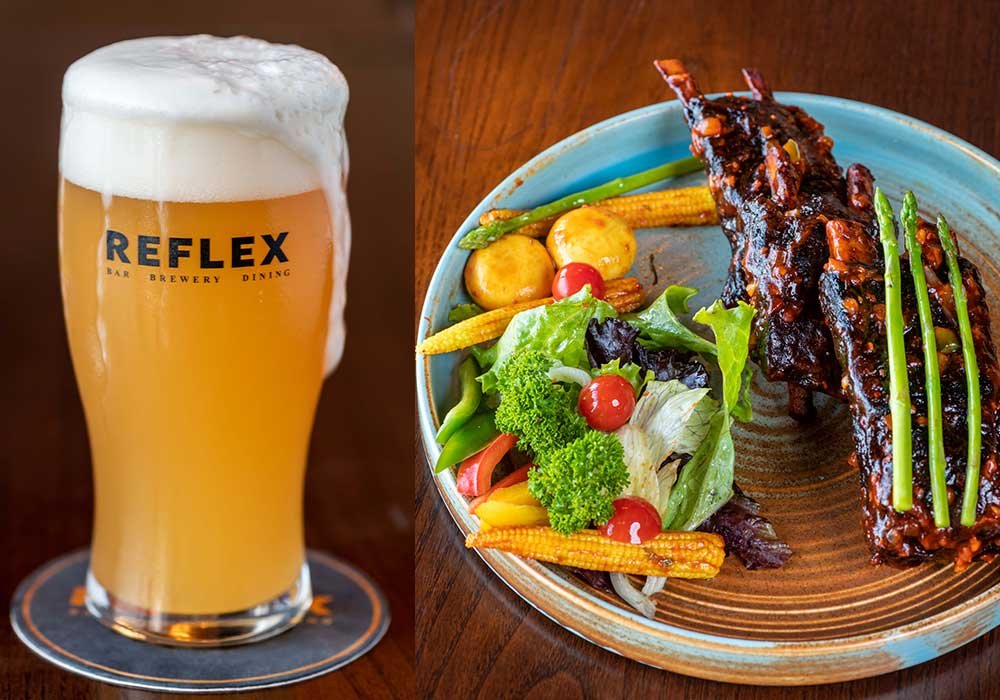 Suman Bharti, Founder at Reflex Gurgaon, said, "I am thrilled to announce the launch of our latest innovation, Cyro Citra IPA, in the vibrant market of Gurgaon. As the summer season approaches, we wanted to create something truly special for the beer lovers in the city. With its unique flavours, we hope to see Cyro Citra IPA take a special place in our patron's taste buds. Reflex has always been at the forefront of brewing excellence, and with Cyro Citra IPA, we have taken it to a whole new level. This unique beer showcases a harmonious blend of innovative brewing techniques and the tantalizing essence of summer. It's a beer that will awaken your taste buds and transport you to a world of pure delight."
Reflex incorporates a small-scale, independent, and traditional method for brewing beer that is centered on flavor and taste and uses premium ingredients and procedures. Reflex firmly believes in pursuing the core passion while striving for perfection. It aims to provide top-notch, innovative, one-of-a-kind, non-mass-produced beer varieties. 
He added, "Our team of passionate brewers has carefully crafted Cyro Citra IPA to deliver an explosion of citrusy goodness, perfectly balanced with the distinctive bitterness of hops. It's a beer that embodies the spirit of innovation, making it a perfect companion for those seeking new and exciting flavors."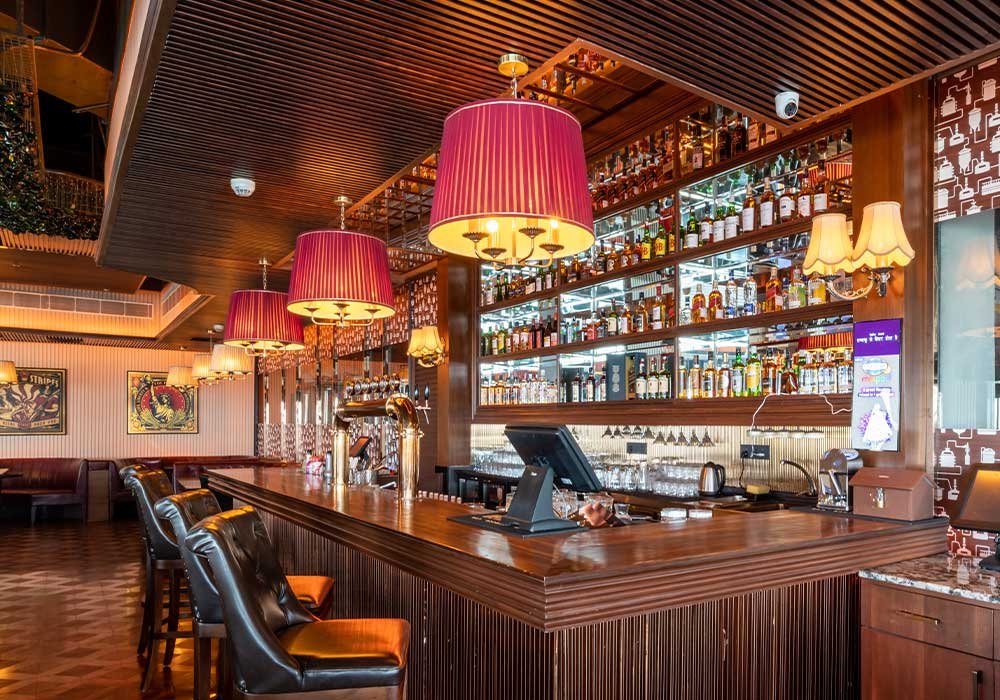 With its cutting-edge craft beers, vibrant environment, and delectable cuisine, Reflex, Gurugram's hottest microbrewery and nightlife destination, is revolutionizing the city's beer scene. The brewery's tap room offers five exceptional, exceptional beer kinds as well as vibrant cocktails with a distinctive flavor to its affluent patrons. The Vienna Lager, Belgian-style Wit, Hefeweizen, and Belgian Strong Ale are just a few of the unique beers available at Reflex Gurugram. Along with the exceptional beer selection, customers may sample the gourmet multi-cuisine, which features Mexican, Oriental, Japanese, Indian, Chinese, and European cuisines.
Reflex defines opulence and it is one of the most instagrammable brand new uber-luxe lifestyle party places in Gurugram. The place offers luxury decor and ambience which is infused with a 30-foot-high ceiling with royal chandeliers and a 15 ft tall LED screen. Music being a highlight to every party, Reflex encompasses personalized music which not only includes English but also Latin, Pop, Jazz and Rock. And to uplift the party, Reflex has an in-house DJ which sets the party mood right for all its party lovers. Reflex Gurugram is also known for its signature cocktails and world class craft beer in five different styles, from its very own brewery.  For those seeking a new and exciting way to relax with a refreshing beer in Gurugram, look no further than Reflex Gurugram. Discover the finest craft beers in town and indulge in a unique and unforgettable experience.
About Reflex Gurugram: 
Reflex Gurugram offers luxury decor and ambience which is infused with a 30-foot-high ceiling with royal chandeliers and a 15 ft tall LED screen. This place is known for its signature cocktails and world class craft beer in five different styles, from its very own brewery. 
Reflex Gurugram also offers exceptional gourmet cuisine and lively entertainment to its guests. Reflex Gurugram offers Happy Hours all throughout the week from Monday till Thursday. For ladies to make memories with their girly gang, look no further than spending a relaxed Wednesday evening at Reflex Gurugram for a quick mid-week fun. Get ready to splurge on a classy evening amidst the aesthetic interiors for a beautiful photo opp at this place; sipping into unlimited cocktails from 8pm onwards. On Sundays, enjoy a subtle evening listening to Pop Retro music with your friends and families.  One can cherish these moments at Reflex Gurugram while grooving to the beats of the DJ music, who will keep you entertained throughout the evening till late night.