It's not a boom, but a revolution! The French Beer Revolution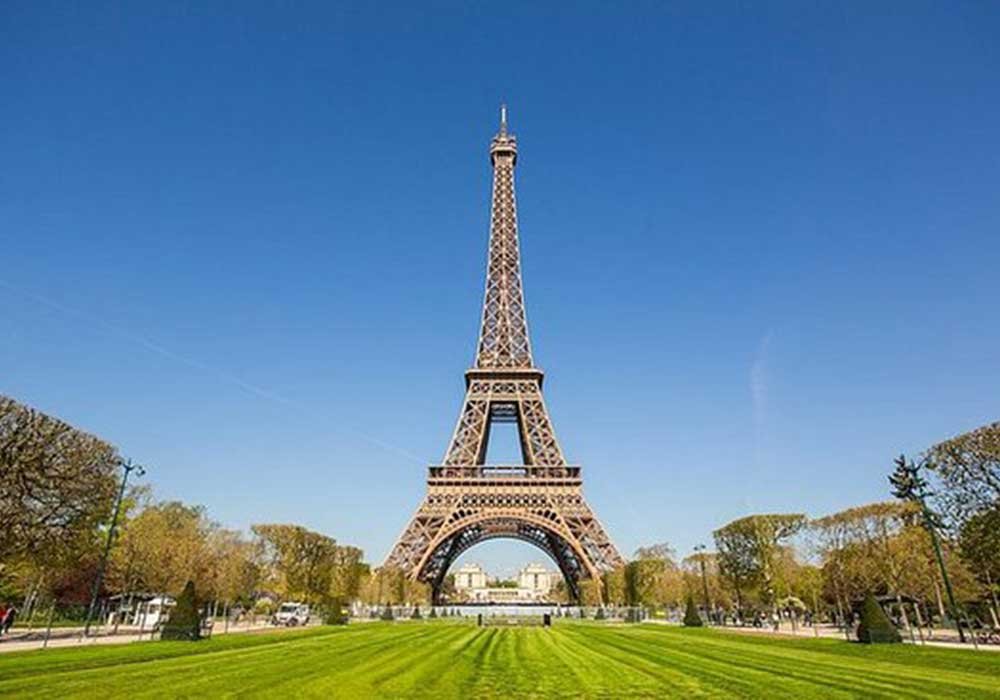 When you think of France, you first jump to picturing Paris, the Eiffel Tower, the Louvre, freshly baked baguettes and chocolate centred croissants, assorted cheese platters and some phenomenal wine. And we can now add beer to that list of prominence.
Like most European countries, France had a long brewing tradition, Trappist beers were born in France. However, due to the revolution & after the World Wars, the beer scene virtually disappeared after the '50s. After declining for 36 consecutive years, the amount of beer consumed in France has grown about 3% annually each of the last four years, according to the Brewers Assn. of France. 2017 marked the fourth consecutive year of increases in beer sales across the country, with supermarkets, hotels, and restaurants reporting a 2.7 percent increase in the volume of beer sold.
From Bretagne to the Rhône-Alpes, the French brewing scene today boasts more than 1.000 micro-breweries, both independent and artisanal. Kronenbourg, Fischer Adelshoffen and Meteor produce most of the beer in France, in the German pilsner and Munich lager styles.
In this issue of Brewer World, lets dive into some famous artisanal beers, retail outlets & breweries and beer festivals to indulge in when in France!
Artisanal Beer's from France:
Brassiere BapBap
The name stands for brassée à Paris, bue à Paris – "brewed in Paris, drunk in Paris" – and this brewery is decidedly local. Housed in a former parking garage, BAPBAP has enough space not only to mill grain, brew, ferment, bottle, and store beer, but also for visitors to check out the brewing process.
Currently circulating 13 in-house flavours in bottle, BapBap is a definite addition to your beer bucket list.
 Image credit: https://www.wide-trip.com/manly-things
Deck & Donohue:
Thomas Deck and Mike Donohue have been on a roll. With five flagship beers and one rotating seasonal brew, they make some of Paris' best beer and sell it to many quality restaurants and bars in the city. "We created Deck & Donohue to share this passion and, in our way, to move craft beer forward. Our craft implies equally our commitment to the creation of original recipes and to hold ourselves to the highest possible standards in terms of quality in the production process".
 Image: http://deck-donohue.com/home/
Brasserie la Goutte d'or:
Founder Thierry Roche was one of the first to introduce artisanal beer to Paris, and brews his recipes at number 28 Rue de la Goutte d'Or. Brewed in small batches with flavors inspired by the neighborhood's African markets, the line of beers so far includes Myrha (blonde with date sugar), Château Rouge (spiced red beer), Charbonnière (smoked amber), and Ernestine (IPA). Visits to the brewery and beer tastings are free, bottles can be purchased chilled and ready to go.

Image: http://www.lecriduzebre.org/brasserie-de-goutte-dor-biere-100-locale-18eme-5737
La-Montreuilloise:
Opening their doors in 2014, La-montreuilloise is a microbrewey with a local commitment & militant approach to brewing, that respects the environment. In the Anglo-Saxon tradition, the brewery offers fermented beers with high single grain infusion: Blonde, Red, Brown, White, Smoked Ported, IPA, and a series of speciality beers subject to the season.
Image credit: http://la-montreuilloise.com/
While we only mentioned four, there's a flood of artisanal beers being produced in France, and the only way left to go is up! Brasserie La Baleine, My Beer Company, Brasserie Parisis, & La Parisienne are a few more to pay attention to. Be sure to add these to your list of must-haves' if your ever in France.
Craft Beer Bars In Paris!
La Fine Mousse:
La Fine Mousse boasts of the most extensive & expensive well-stocked beer bars, offering over 150 different beers. The curated beer list includes deep tracks from Brasserie St. Germain and Brewdog, and the descriptions (in French or English) will help you find just the beer you're looking for. They have also opened a restaurant just in front of the bar, with 10 beers on tap plus a great pairing food menu. And the great deal here is that you can take your beer in one place and go sipping your drink in the other. Opening a new bar in Odéon, called "La Robe et la Mousse" where you only can find fine French craft beers on tap, 8 from France, 8 from Paris (and the wider metro area) and 2 beers on cask.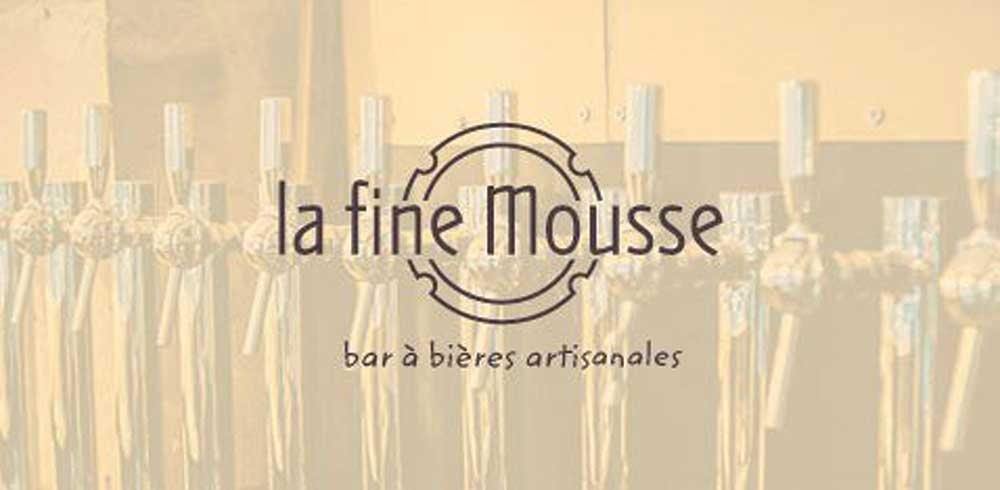 Image: http://www.lafinemousse.fr/
Express de Lyon:
This place is a must for serious beer geeks in Paris. Their rotating selection of taps includes craft beers from all around Europe (Craig Allan's hoppy French brews, BrewDog's from Scotland, and offerings from Denmark's "nomad" brewery, Evil Twin). For the less adventurous, they also pour more well-known Belgians like Chouffe, Chimay, and Leffe.
Les Trois 8:
Les trois 8, mimics a dive bar offering over 8 craft beers on tap in addition to over 100 craft beers in bottle. Located on Ménilmontant, in the 20th arrondissement of Paris you'll find Le 3-8 cozied up inviting beer lovers from all over the world.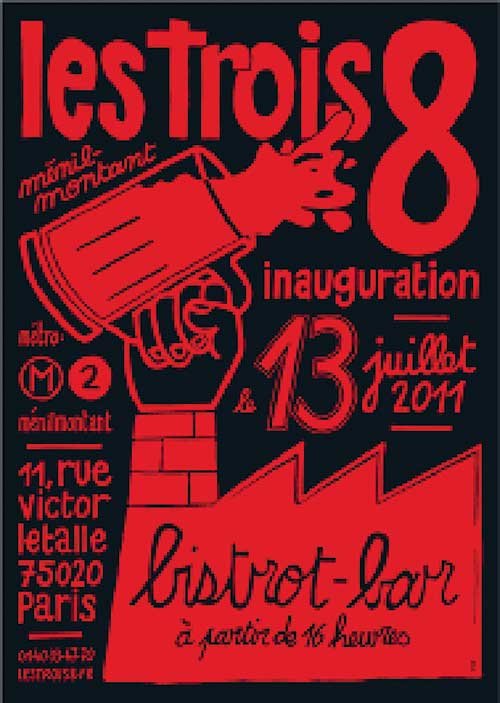 image: http://fromagerie-darley.fr/inauguration-des-trois-8-bistrot-bar-a-paris-20eme/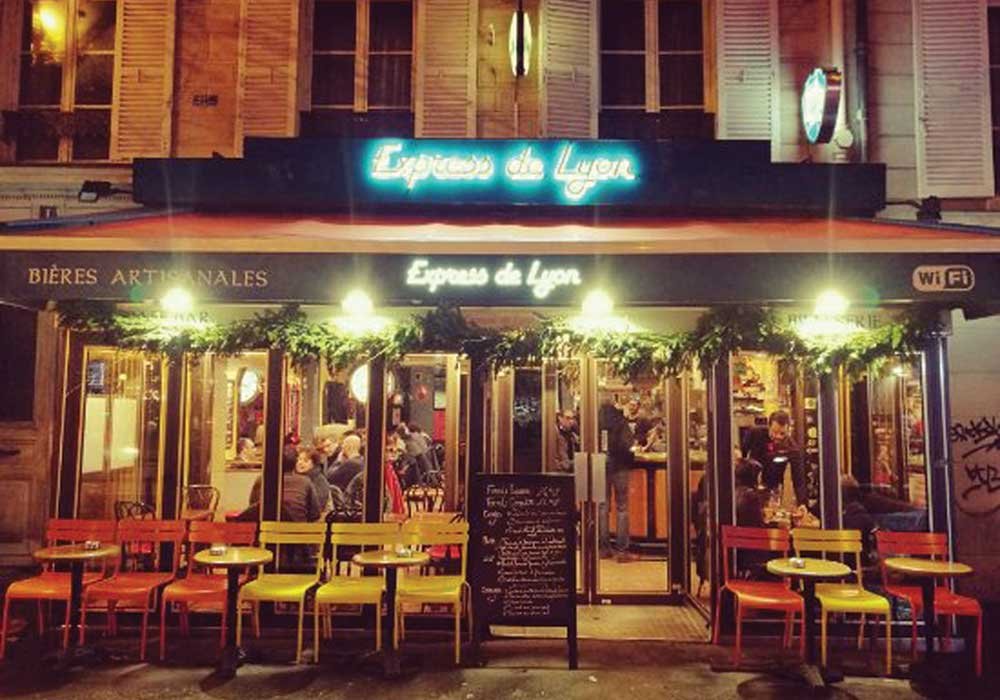 Image: https://www.tripadvisor.in/Restaurant_Review-g187147-d798001-Reviews-L_Express_de_Lyon-Paris_Ile_de_France.html
The Paris Beer Week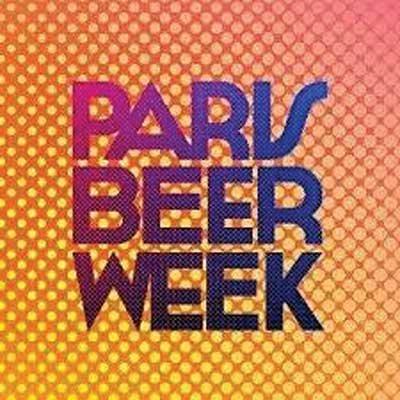 For one brilliant beery week a year, Paris's beerocrats take control of venues throughout the city to promote their latest artisanal ales and impart the secrets of their trade. Since 2013, Paris Beer Week is the first festival in Île-de-France dedicated entirely to craft beer. The popular event is back celebrating the city's popular craft breweries and specialist beer boutiques with a week of over 150 fun and innovative events, a collaborative beer commissioned for the event and a home brewing contest. To mark the end of the festival, the Bellevilloise Club will host a "Grand Finale" closing day event, with over 90 innovative beers on tap celebrating 45 French and International breweries, local artisanal food, Music will play in the evenings, followed by an indie rock DJ set until morning.
This year, the Paris Beer Week is scheduled between June 8th – 16th 2019! the Paris Beer Week will offer a range of events related to beer: tastings and meetings with brewers, debates and conferences , fun activities, workshops brewing , beer & food agreements and even visits and special courses.
And to end the event in style, the Grand Final , to be discovered on Saturday 15th and Sunday 16th of June at the Centquatre, will give pride of place to many exceptional French and foreign brasseries for a cultural and convivial weekend.